Remembering Eddie Griffin's Energetic Two-step Dance with His Mother
Eddie Griffin, the actor, and comedian, best known for "Malcolm & Eddie," took to Instagram to share a video showing him and his mother, Doris, dancing the two-step.
To celebrate his 50th birthday on July 15, 2018, the man uploaded a clip that showed him and his mother doing the two-step in the lobby of Spectators, a hotel and pub in Kansas City.
In the footage, Eddie wore a pair of royal blue loose-fitting pants, and a button-down shirt in a matching shade of blue. He also had on white shoes and a matching white broad-brimmed hat.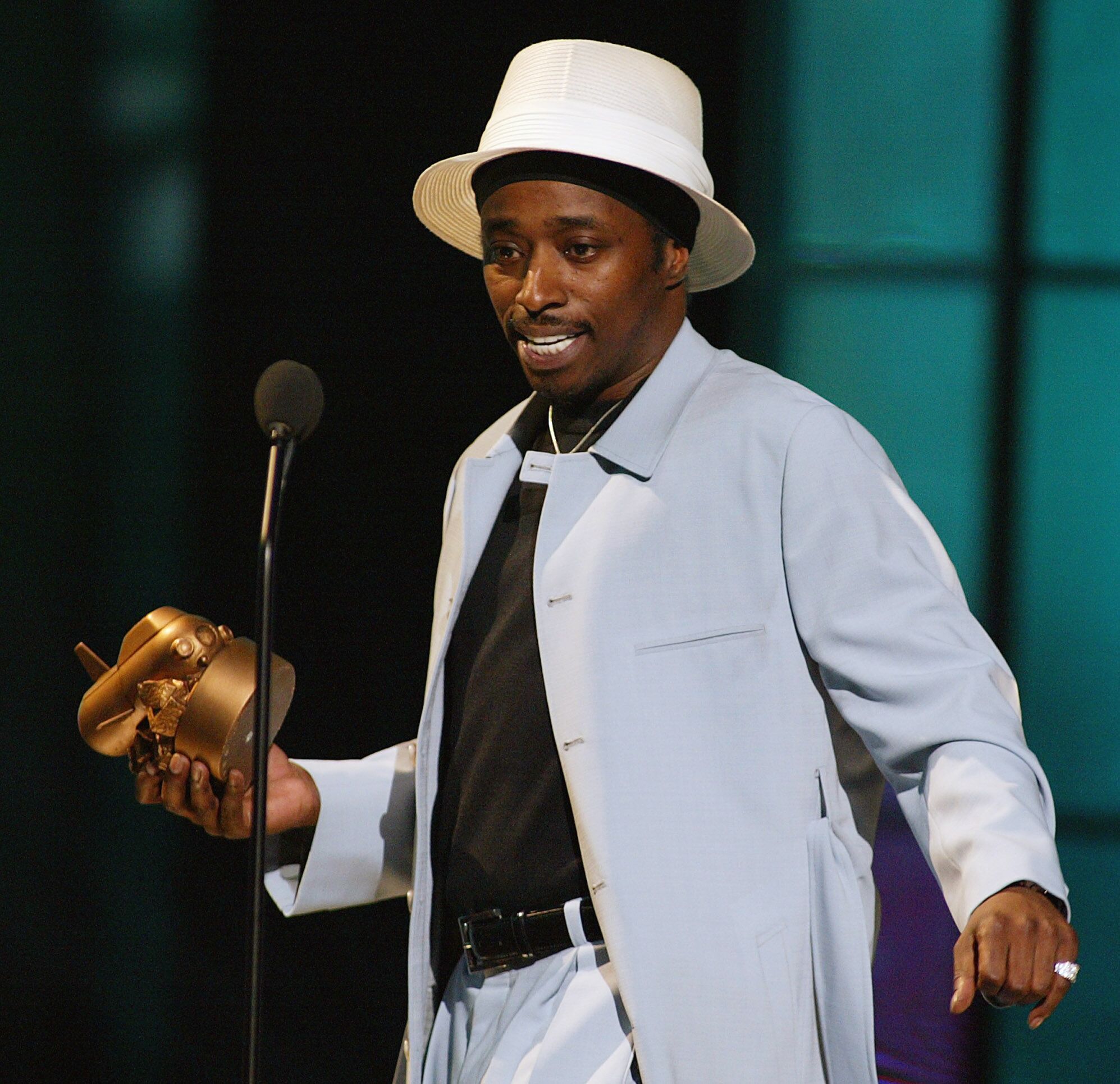 His mother, on the other hand, put on black pants, a white shirt, and a long flowing black and white polka dot blouse over the top. She decided to go barefoot as she enjoyed the dance with her son.
For the caption, Eddie asked people from Kansas City:
"What y'all know about that 2 step? Me and my [queen] Mom [sic]."
Even though the comedian didn't say that it was his birthday during the video or in the caption, his followers took to the comment section to congratulate him.
Most of them sent their best wishes, while others praised the relationship that Eddie and Doris have. One even said that the proud mother probably taught Eddie all those steps.
It was not the only post that the actor uploaded that night. He also shared a photo portraying him kneeling next to this mother while she relaxed in an armchair.
His brother also featured in the image, as all three smiled up at the camera.
On National Daughters Day (September 25, 2018), Eddie honored his three look-a-like daughters. Most of the photos showed him posing next to his daughters in several different angles .
They appeared to do a lot of activities. Some others were pictures taken many years ago, proving that Griffin has not aged a day.
Another feature that most people noticed with all those pictures was that he and his daughters are very similar. His followers admitted that the comedian has strong genes.
In an interview the man had with Miami New Times, the actor discussed his parenting skills, saying that, since he was a single father, he had to be the "good cop" and the "bad cop" given the circumstance.
The way Eddie got into the comedy world is very interesting. The actor revealed he didn't want to be a comedian when he was young.
Eddie said that he was just funny, so he jumped onto the stage one day for what was supposed to be a three-minute show. Instead, he performed off-the-cuff for 45 minutes, to huge applause.
After that night, he purchased a one-way ticket to Los Angeles to try and make it as a comedian, something that years later he will probably consider to be the best decision he ever made.