Paralyzed woman left on the floor for hours because ambulance had a 'more urgent' call
The husband of a paralyzed woman is outraged after she fell and injured herself, and the ambulance failed to show up.
Gigi Fois rang 999 after his wife fell, requesting medical assistance. 60-year-old Gillian suffered a severe stroke over six years ago, which left her partially paralyzed.
'She was so desperate to use the loo – it was a very embarrassing and humiliating situation for her – and she was unable to take her medication as we were worried about her choking on the tablets.'https://t.co/56mA0EVGcN

— Metro (@MetroUK) December 27, 2018
The 65-year-old Gigi got told they could be in for a long wait of up to four hours. And in the end, no one turned up their home in Dalton, Yorkshire at all.
Thinking back on that morning, Gigi said:
"It was about 10.30am when my wife was getting up and getting ready to come downstairs for breakfast. Unfortunately, she sprained her right ankle and was left lying on the floor. I tried a few times to pick her up but she was too heavy, and when I phone the ambulance service they said it might be as long as four hours before they were able to attend."

Upset at the situation it put his wife in, Gigi
continued
:
"She was desperate to use the loo - it was a very embarrassing and humiliating situation for her - and she was unable to take her medication as we were worried about her choking on the tablets. I felt very guilty about it."
Time passed, and Gigi decided to call two of his sons, who were busy completing a roofing job, and at lunchtime, they came through from the other side of Bradford to help.

Around 5 pm the ambulance service gave Gigi a courtesy call back during which he expressed his displeasure with their service. The ambulance service was apologetic, but Gigi found that unsatisfactory. He is disgusted by the fact that they left his wife lying on the floor with a sprained ankle, and
added
:
"Gillian had a stroke more than six years ago and lost 45% of her brain function leaving her hospitalized for around a year at a hospital in Goole. Her memory was affected, and she was left paralyzed down her left-hand side."

In response, the Yorkshire Ambulance Service NHS Trust expressed their regret for the way their 999 calls got handled on December 17 and
said
:
"We would welcome the opportunity to discuss the matter directly with the patient and her family and ask that they contact our Patient Relations Team on 0345 122 0535."
A spokesperson for the trust elaborated on the procedures they generally follow when a call comes in:
"All calls are categorized based on the information provided to us by the person who has dialed 999, ranging from Category 1 (life-threatening illnesses and injuries) to Category 4 (less urgent calls). The category of the call determines the speed and type of our response."

When Rupy Kaur, from Manchester,
needed
the services of an ambulance, they did show up but refused to transport her.
Rupy suffers from cerebral palsy and is dependent on an electric wheelchair for any mobility. She experienced extreme back spasms and needed to go to Wythenshawe Hospital.
Their refusal to transport her left Rupy with no choice but to find her own way, after they told her "health and safety" reasons prohibited them for doing so.
Disabled woman forced to make her own way to hospital after being told ambulance couldn't take her wheelchair

Rupy Kaur, from Sale Greater Manchester, has cerebral palsy and relies on her electric wheelchair to get around

https://t.co/Y2FcF7nAn9

— Socialist Voice (@SocialistVoice) February 2, 2018
Although these cases are similar, the latter went a step further with their blunt refusal of services to a patient in dire need of medical attention, without offering or assisting in finding an alternative. 
It is a pity neither of these ladies got to experience the compassion that is out there, the same way another electric wheelchair bound senior lady did.
About three months ago, Deputies Steven Montanez and Shane Chapman from Lancaster Sheriff's Department crossed paths with the senior lady as the drove past her nonoperational chair due to a flat battery.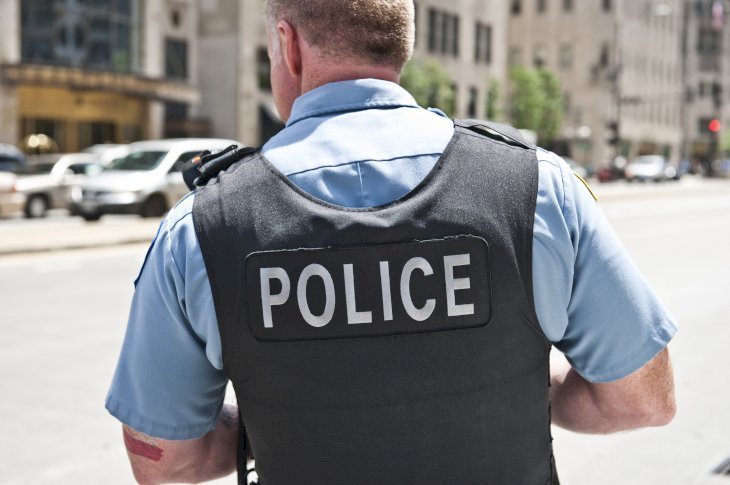 Unable to fit the chair in their police car they did the next best thing, one officer pushed her all the way home while the other officer closely followed in the car.
It is not surprising that the video of the Deputies going out of their way to help another person in need of help, went viral.
Consider following if you are on Instagram. Or read more on our Twitter account @amomama_usa or both!