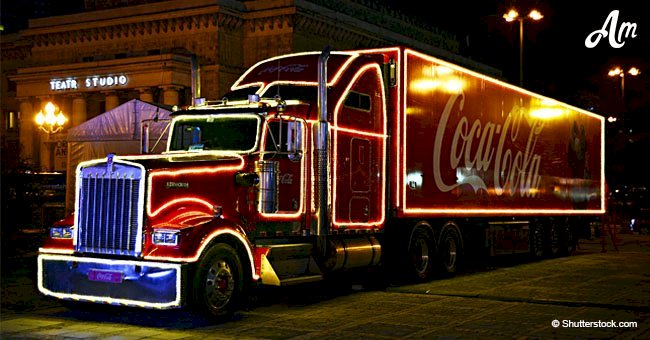 Take a sneak peek inside the fabulous Coca-Cola Christmas truck
Many people have seen the Coca Cola Christmas truck from the outside or driven past it, but this year is the first time that people will be able to see the inside of it.
The truck is known for its iconic branding, complete with a picture of Santa Claus holding a bottle of Coca Cola, surrounded by twinkling lights.
Coca Cola is running a competition where the winners will have a sleepover in the truck complete with festive decorations and free products.
Read more on our Twitter @amomama_usa.
TRUCKING ALONG
The Coca Cola truck goes on a tour of various cities every year. This year the tour is taking place in Great Britain and includes stops in London, Birmingham, and Liverpool.
The truck comes from the famous 1995 Coca Cola Christmas commercial which shows it being driven all over the world to bring festive cheer to people.
This year two lucky winners will be able to spend a night in the truck in London. The inside of the truck has been decorated as a cozy winter hideaway with Christmas decorations.
The competition is open to all British citizens who are over 18 years old. The tour date schedule is available online for those who wish to visit the truck when it comes to their city.
MIRACLE CHILD
Leyton Duke-McKenna, who is now 13 years old, was the size of a Coca Cola can when he was born. He was born prematurely after his mother had gone into labour 3 times.
Doctors predicted that Leyton would have a terrible quality of life and that he would never learn to walk. His mother had suffered severe complications during the pregnancy.
However, Leyton has defied all odds. He recently celebrated his 13th birthday and is fully able-bodied. His mother recalls how she fought for his survival:
"They gave him 12 hours to live. I refused to say goodbye. I didn't know what I was expecting but I'd spent so long fighting for him I wasn't giving up."
Please fill in your e-mail so we can share with you our top stories!