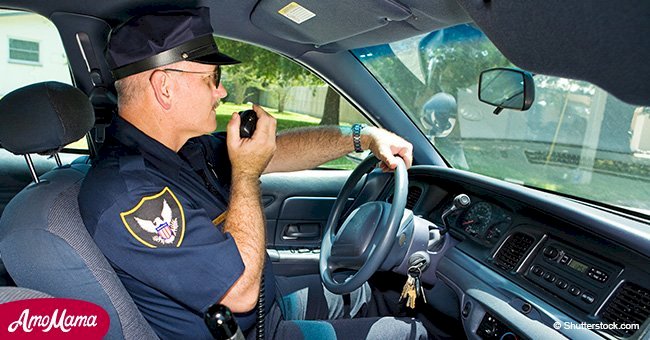 Mom shares how terrified she was when she found a stranger sitting with her toddler on the stairs
It is natural for parents to want to protect their children, especially when they are infants. One mother from Hyde recently experienced this goal being compromised.
On Boxing Day police were called in at 4 am by a mother who had found an intruder sitting on her staircase with her two-year-old child.
The woman who was sitting on the staircase has been arrested on suspicion of abduction and is in custody for questioning.
Read more on our Twitter @amomama_usa.
ATTEMPTED KIDNAPPING
The mother of the infant took to Facebook to share what had happened and to encourage people to ensure that all the entrances to their homes are always locked.
In the post, the child's mother expressed how grateful she is that she woke up when she did otherwise she might have slept through the whole incident and woken up to find her child missing.
The Greater Manchester Police issued a statement about the incident saying:
"Just after 4 am this morning, police attended an address in Hyde as a result of a report of an adult woman being found in the house, with one of the young children who live in the house."
MAMA FIGHTS BACK
In 1994 a woman called Dorothy Lee Barnett was involved in a grueling legal battle for custody of her daughter, Savanna (who later had her name changed to Samantha).
Dorothy did not want to live without her daughter, so she kidnapped her, and they went to various places including South Carolina, Malaysia, South Africa and eventually they settled down in Australia.
She was arrested in 2013 and served a 21-month sentence in prison. After her release, she moved to Los Angeles where she curated a new life for herself under a fake name.
BABY MONITOR HACK
A couple from Texas experienced a breach of their four-month-old child's security by a man who hacked their baby monitor.
He communicated with the couple through the monitor saying that he was going to kidnap their child.
The family has cameras set up all around their house. All of the cameras are linked to the home's Wi-Fi network, which the man hacked to get into the baby monitor. They have since switched to an offline system.
Please fill in your e-mail so we can share with you our top stories!