Baby sitter accused of returning dead infant to mom pretending he was alive
Killer babysitter led unsuspecting mom to believe that her dead baby was sleeping.
A Wisconsin family was shattered on October 18, 2018, by the death of their 2-month-old baby son, Benson.
Tiny Benson was in the care of his babysitter, Marissa Tietsort, 28, at the time of his death, and she has been charged with first-degree intentional homicide.
Wisconsin baby sitter accused of killing 2-month-old boy and giving body to mother https://t.co/vITsysoeFP pic.twitter.com/7U5czvOS15

— ABC7 Eyewitness News (@ABC7) January 7, 2019
HIDING A BRUTAL MURDER
Tiersort, who admitted she knew the baby had died in her care, did not attempt to reanimate him, or call for help. Instead, she dressed the baby up in his winter clothes and handed him over to his mother as if he were asleep.
A little while later, the anguished mother realized Bensón was not breathing, was ice-cold and was going into rigor mortis. 
Police: Baby sitter returned dead infant to mother, disguised him to appear sleeping https://t.co/HDhoh2Syrt pic.twitter.com/8cL1TCWnhH

— WCVB-TV Boston (@WCVB) January 7, 2019
Tietsort has had 4 of her children removed from her care by social workers for child abuse.
POSTMORTEM REVEALED BLUNT FORCE TRAUMA
Benson's autopsy revealed that the tiny boy died of "blunt force head injuries with multiple impacts to the head." The report stated that the baby had suffered at least three separate injuries to his head at the time of his death.
Baby sitter accused of killing infant, returning him to mother without telling her he was dead https://t.co/ZbfPOPbqDW #KMOV pic.twitter.com/4ribKk0ch4

— KMOV (@KMOV) January 7, 2019
TAKING A DEAD BABY TO MCDONALDS
Even though she knew the baby was dead, Tiersort pretended he was alive. She took the tiny body with her when she, her boyfriend, their son, and the victim's brother went to eat at McDonald's.
CHARGED WITH CHILD ABUSE
That same day, Tiersort had texted Benson's mother and told her that there was a story about herself on a local news outlet's website saying she had been charged with child abuse. 
Tiersort informed her that she was forbidden contact with children and told her not to tell anyone she was looking after her two sons. Three hours later, when Benson's mother picked up her children, the baby was dead.
Pregnant baby sitter gave dead infant back to mom, police say
https://t.co/0cVCdt8MYw

— CBS 17 (@WNCN) January 6, 2019
MOTHER OF 6 FORBIDDEN CONTACT WITH CHILDREN
Tietsort has been arrested on a child abuse charge for an incident which occurred in August 2018. 
Tiersort is accused of injuring an 11-month-old girl she was babysitting. Tietsort told the girl's parents that the child had fallen off the couch to explain away injuries to her face. Doctors who examined the child told the parents that the injuries were not consistent with a fall.
Tietsort has had 4 of her children removed from her care by social workers for child abuse, and social services were unaware that she had given birth to a 5th child.
Marissa Tietsort, who is being held in the Marathon County Jail, is pregnant with her sixth child. 
Read more true crime stories on Twitter Amomama USA.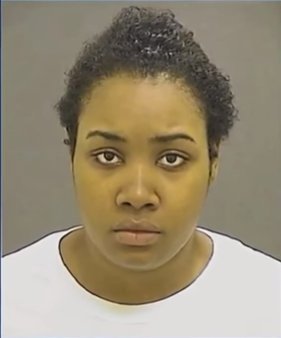 BALTIMORE CHILD-CARER MURDERS BABY
On November 27, 2018, Judge Althea Handy of the Baltimore Circuit Court condemned Leah Walden, 24, to 70 years in prison.
Walden was found guilty of the murder of 8-month-old Reese Annette Bowman, who was in her care at the Rocket Tiers Learning Center, Baltimore.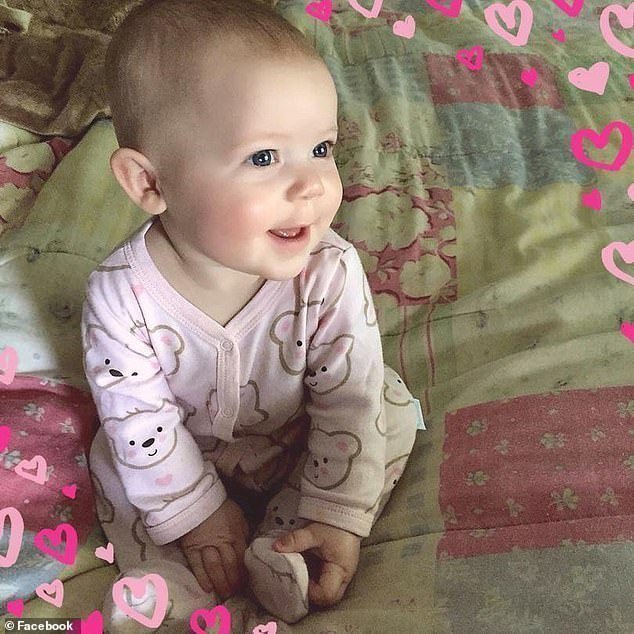 Walden had expressed malice towards the baby to a co-worker, saying:
"Girl, I'm frustrated … I'm sick of this little b---. I hate this little b--- … She makes me want to punch her in the face."
Tiny Reese was found dead in her crib in May 2017, and Walden claimed she had fed the baby and put her in a crib for a nap before coming back 45 minutes later to find the infant dead.
An examination of the day care's surveillance cameras would later show Walden violently snatching the baby and slapping her, before piling blankets on top of the tiny body and smothering her with a pillow.
Walden admitted to deliberately and wilfully killing the baby and was convicted of murder in the first degree. Walden will be eligible for parole when she is 59.