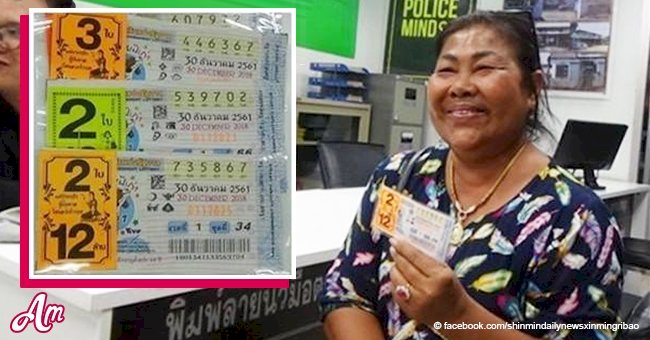 A kind-hearted woman donated part of her huge lottery prize, and a year later she won again
The woman is occupying the headlines of the local press by posing very smiling with the winning ticket of the lottery.
Suwana is a 53-year-old Thai woman who has been lucky enough to win the lottery jackpot for two consecutive years, so her story is drawing attention in the media, as the woman shared part of her first prize in acts of charity and with the second, she thinks to do the same.
It was in 2017 when the woman bought a lottery ticket and won around $ 931,200, but she wanted to share it and she dedicated a tenth of her fortune to charities, including the construction of a Buddhist temple, a religion she practices.
The surprise came when she won the lottery prize in 2018 for the second time. Follow us on Twitter for more @amomama_usa.
Suwana told the Shin Min Daily News that she decided to buy the last seven tickets of the lottery that were left to a salesman who was out of her house, in Ang Thong, in the province of Surat Thani, south of Thailand.
She was very concerned that the man was offering the last seven tickets for the New Year's raffle, and no one was buying them.
Time passed and the seller was not successful. She said she felt sorry for him, so she without hesitation approached and acquired the tickets, she said for the Says site.
She said she did it by following the custom of "Dana", a practice of Buddhism that is characterized in helping others without expecting anything in return.
However, that help that the woman gave was rewarded, since one of the tickets was the winner of $ 372,480, according to press reports. Suwana told the local press that part of this second prize will also be used for the construction of Buddhist temples.
In a similar story, a lucky elderly woman wins the lottery after her children abandoned her for a long time because they didn't want to take care of her.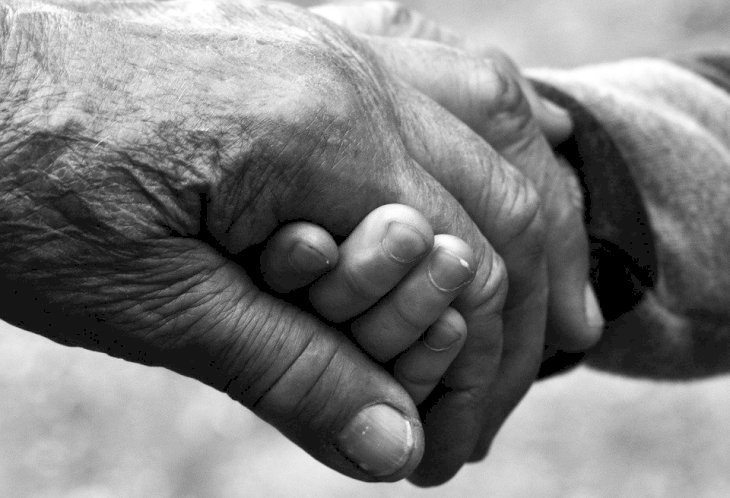 Source: Pixabay
Her name is Irma, she is 70 years old, and she is a woman who has had to overcome many difficult things in life. According to a report from Puebla en Línea, Irma has suffered three pre-heart attacks, and assures that it is a miracle that she is still alive.
Please fill in your e-mail so we can share with you our top stories!