Unnerving clip of Timbaland professing love for underaged Aaliyah resurfaces amid R. Kelly scandal
An unnerving clip of Timbaland professing his love for the underaged singer, Aaliyah has resurfaced in light of the recent R. Kelly scandal regarding the same singer.
One of the most disturbing revelations and topics visited in the docuseries Surviving R. Kelly is the singer's alleged sexual relationship with an underaged singer and R&B princess Aaliyah. The six-part docuseries has finally concluded but now audiences have turned their attention to another industry mogul.
They are condemning Timbaland for his behavior towards the Princess of R&B. The industry heavyweight had expressed disturbing feelings toward the late singer in the past.
In a 2011 episode of E! True Hollywood Story, Timbaland admitted that during their first meeting, he was sexually attracted to Aaliyah. The problem is Aaliyah was underage at the time.
The record producer and rapper was introduced to the late singer during the creation of Aaliyah's sophomore studio album One in a Million. She began recording the album at the age of 16 and he was 23.
Now a video of the interview with E! has resurfaced. In the light of the disturbing revelations about R.Kelly and Aaliyah, fans are outraged that yet another industry heavyweight had shown interest in such a young girl.
"When I first met Aaliyah—it's time for the world to hear this, I'm gonna give a little secret—I was in love with her. I said, 'She [is] just a baby, I'm old. I'm just gonna be her brother. Oh man, I was fightin', I was fightin' a lot—a big war. But I loved Aaliyah." revealed Timbaland in the now resurfaced video.
Timbaland continued to work with Aaliyah throughout her career. In a later interview, he also admitted to marrying his wife, Monique Idlett, because she resembled Aaliyah.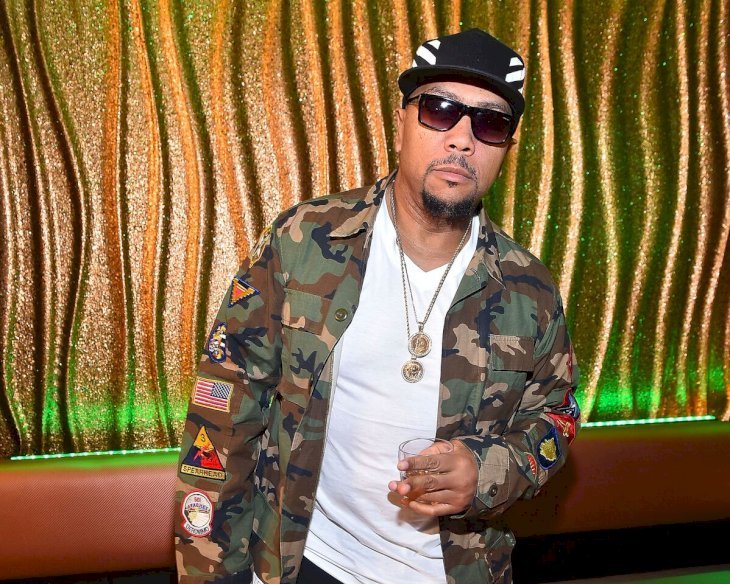 "When I first met my wife, I knew I was going to marry her because she looked like Aaliyah," he said after Aaliyah had passed away.
THE CONTROVERSIAL DOCUMENTARY THAT RESURFACED THIS VIDEO:
"Surviving R. Kelly" centers around the alleged sexual abuses and legal troubles that R. Kelly struggled with over the years. It includes interviews with his associates and women who claimed to be his victims. It also explored his inappropriate relationship with Aaliyah.
https://t.co/XF6xHZvRRl via @bustle

— Aaliyah (@AaliyahHaughton) January 5, 2019
Among the accusations against him were cases of physical and sexual abuse of multiple women. Some went as far as saying he had groomed them to be part of a sex cult.
Some of the women who spoke in the film were at the screening. They intended to participate in a Q&A after but due to a shooting threat at the screening the plan was changed.
Forever in our hearts !! We love and miss you dearly baby girl !! #Aaliyah17years (photo courtesy of https://t.co/QpSN7WVqoP) pic.twitter.com/NcXvHT7hM0

— Aaliyah (@AaliyahHaughton) August 25, 2018
Police later revealed they identified the location from which the person of interest made the threatening call.