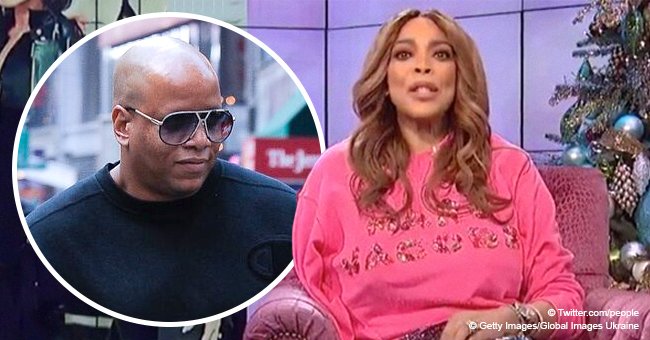 Wendy Williams once again delays her return to daytime television following shoulder injury
Viewers of Wendy Williams' daytime talker will have to wait another week for the host's return as she delays her return to TV once again after her shoulder injury.
Wendy Williams is recovering from an injury she said she suffered last month. The distributor and producer Debmar-Mercury revealed that Williams will resume taping of "The Wendy Williams Show" on January, 21
Initially, the show was planned to start taping on January 14. The new date is almost a full week later than the originally announced return date.
The show has been showing reruns since December, 24. The plan is to resume showing new episodes on January 14 however a panel of "Hot Talkers" will fill in for Williams.
"As she has for the past 10 years, Wendy delivers an incomparable live talk show day in and day out and we want to give her the best opportunity to heal and recover. Wendy has our complete and unwavering support and we look forward to her return to the iconic purple chair." said Debmar-Mercury co-presidents Mort Marcus and Ira Bernstein.
Williams claimed to have suffered an upper-arm injury in late December. The host missed her December 17 taping but returned to work the following day.
However, Williams was heavily criticized on social media for odd behavior and less than stellar performance during her December 20 episode. Fans were extremely worried about the talk show host as she had uncharacteristically sat throughout the entire show.
The host was forced to make a public statement to explain her behavior. She took to Instagram to explain herself.
Wendy wrote, "As I reported earlier in the week, I have a hairline fracture on my upper arm, which hurts like hell. I've never broken a bone or experienced a fracture in my life. In the key place where the fracture is, and trying to scurry around and do too much, I am now paying the price. I've never taken a pain medication in my life (except when I got snatched over 20 years ago) until this week," she went on to add, "I promise you a better Wendy in 2019. I will get some much needed rest and healing over these next couple of weeks. (Yes I am definitely juicing over the next couple of weeks). Sorry again. I love you all. Happy Holidays!"
Besides her hand, she also opened up about her other health issues. She addressed her Graves' disease which is an autoimmune disease that incorrectly targets the thyroid. She had previously taken the time off from her show.
"Wendy Williams will be returning with all-new episodes of The Wendy Williams Show on Monday, January 14, 2019. After fracturing her shoulder, Wendy is on the mend and wants to return pain-free and be 200%, delivering the best show that millions of viewers tune-in to watch." read a press release.
Fans can expect the panelists for next week's shows to be revealed by Monday. "The Wendy Williams Show" is in its 10th season.
Please fill in your e-mail so we can share with you our top stories!