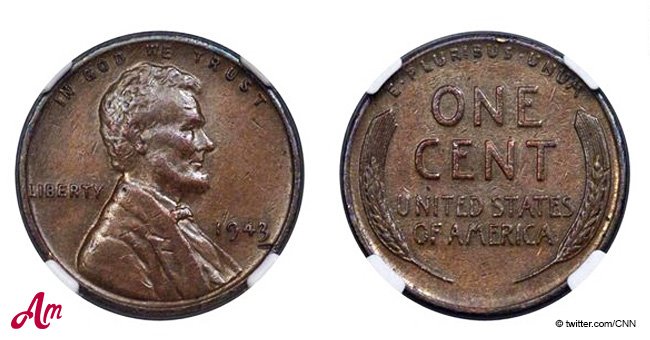 Coin once found in teen's pocket turned out to be rare and could be worth over $1 million
In 1947, a high school student from Massachusetts found a rare 1943 Lincoln penny in his change. The penny was given to him as a part of a handful of change from his school cafeteria.
The man kept the coin until he passed away last year in September. Now it's been revealed that the rare coin could be worth more than $1 million.
The 1943 penny that Don Lutes, Jr., who was 16 at the time, is unique because there are only less than twenty of them in existence. The rare coins were actually made in error.
For more on this story go to our Twitter account @amomama_usa. In 1943, cents were made of zinc-coated steel and copper was needed to produce bullets and wire for the World War II.
However, a handful of the coins were mistakenly pressed with copper. The one that Lutes had was one of those rare discoveries.
The coins are so rare that the US government denied that they ever existed. Now Lutes' coin is set to go on auction which starts on Thursday and end on Sunday.
In 2010, a similar penny as Lute's sold for $1.7 million. Heritage Auctions is the company responsible for selling Lutes' coin.
Sarah Miller, a director of numismatics at Heritage Auctions, said:
"This is the most famous error coin in American numismatics and that's what makes this so exciting: No one really knows what it's going to sell for."
Miller shared that Lutes kept the coil all these years because he was a collector and knew the coin was special. The coin collector approached the auctioneers about selling it in 2018.
He hoped to share it with other collectors and donate the profits to his local library but passed away before the coin could go up for auction. For those who think they might have a valuable coin or two can read up more on what to look for and where to go here. ​​​​​
Please fill in your e-mail so we can share with you our top stories!