Kim Fields steals hearts with photo of her 2 sons & husband, showing their striking resemblance
Kim Fields is in love with her family and not afraid to let the world know. The mother-of-two recently showed off her husband and kids, including their miracle child who is all grown.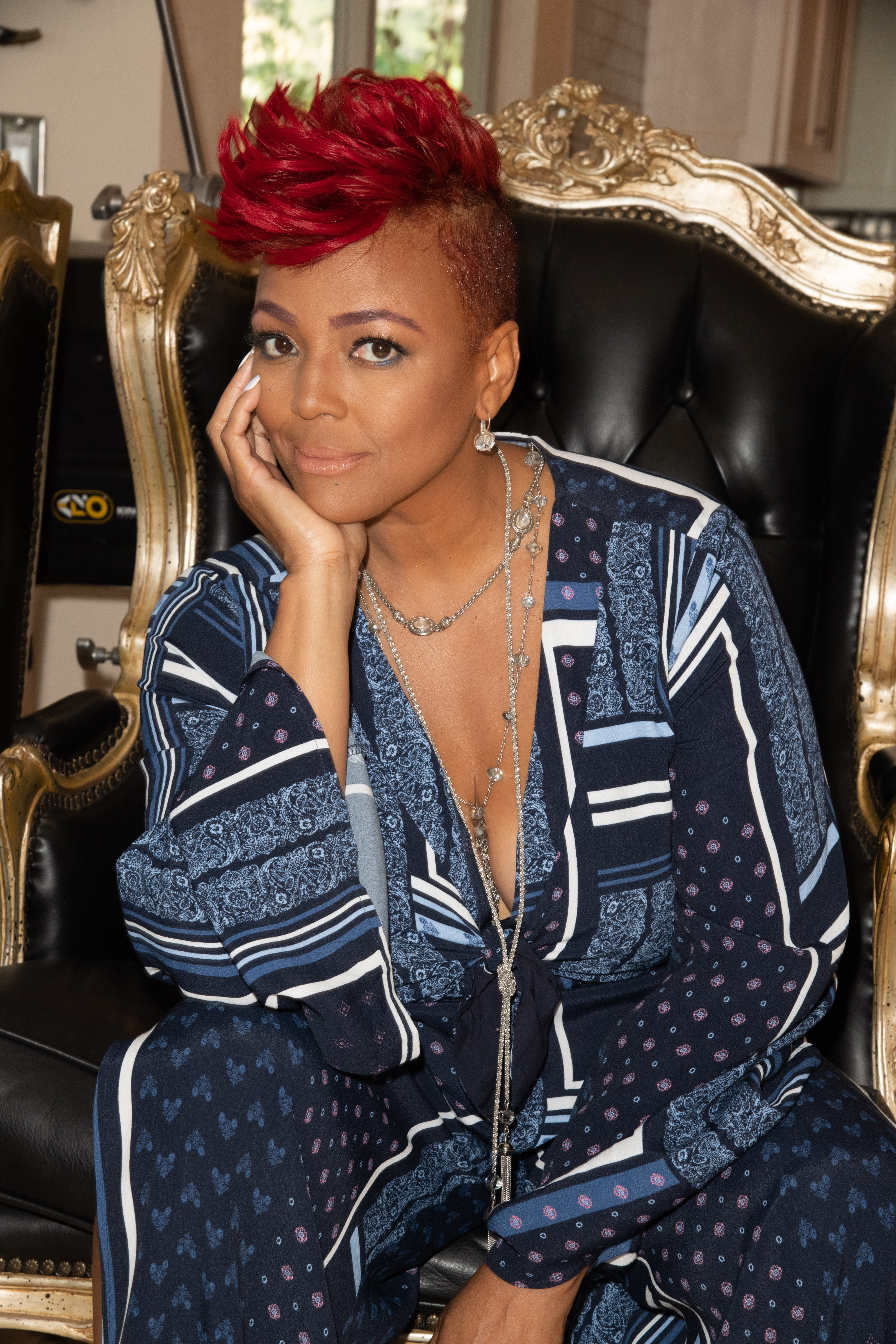 After Kim's husband, Christopher Morgan, posted an Instagram photo of himself with their sons, Sebastian and Quincy, the "Living Single" alum could not help reposting.
Their first son, 11-year-old Sebastian, gave his five-year-old brother a ride on his neck as their father leaned in for the shot. All three men beamed at the camera and Christopher noted that the "boys are getting so big!"
When Kim shared the image, she included a caption that says it all:
"My life My loves #family"
The road to her beautiful family was not the smoothest. The "Facts Of Life" former child star was previously in a six-year marriage that ended in divorce so having another shot at love and family must be a blessing she doesn't take for granted.
Kim and Christopher tied the knot in July 2007 and despite several challenges, remain in love. From the beginning of their relationship, the couple suffered negative speculations mostly bordering on Christopher's person.
During an interview with E! in 2016, the Broadway entertainer recalled:
"When Kim and I first got together, there was all kinds of speculation about me. Was I a deadbeat? Was I broke? Was I a drug addict? Was I a homosexual? There were all kind of rumors about me because nobody knew who this guy was dating, and eventually marrying, Kim Fields."
The gay rumor reared its head again when the couple joined the cast of "The Real Housewives Of Atlanta" for its eighth season.
One of the other housewives at the time, Kenya Moore, was responsible for spreading the rumor, but Christopher revealed the incident brought he and Kim closer.
[The event] has given us the opportunity to talk about new thing[s] and grow as a couple," Chris said.
The pair welcomed Sebastian two months before their wedding and just when they had given up hope on having another kid, Kim discovered she was pregnant at 44.
The "A Question Of Faith" star had had two miscarriages while trying to conceive earlier so when the pregnancy symptoms began to manifest, she thought it was menopause.
Their second son, Quincy was born on December 3, 2013, and Kim considered it a "blessing." "There was so much gratitude that he was here and healthy," she said in an interview with Closer Weekly.
We're not surprised this woman dotes on her family every chance she gets.
You go, Kim!