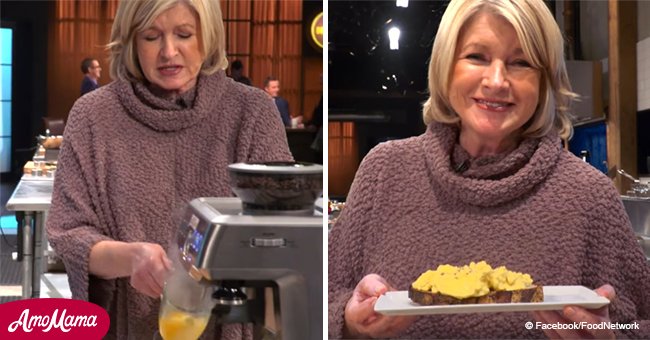 Martha Stewart just put eggs into a coffee machine, and the results are fluffy and delicious
Martha Stewart is the undisputed home goddess, so when she says we make eggs in a cappuccino machine, we make eggs in a cappuccino machine.
Her quick guide was shared as a video on the Food Network's Facebook page and had already been viewed more than 1.7 million times.
She explained in the short clip that using a cappuccino machine is a "very fun way to cook scrambled eggs." The video can be seen below.
HOW TO MAKE SCRAMBLED EGGS IN A CAPPUCCINO MACHINE
First, she breaks two eggs into a glass, then whisks it briefly before adding a pinch of salt and pepper and a teaspoon and a half of butter.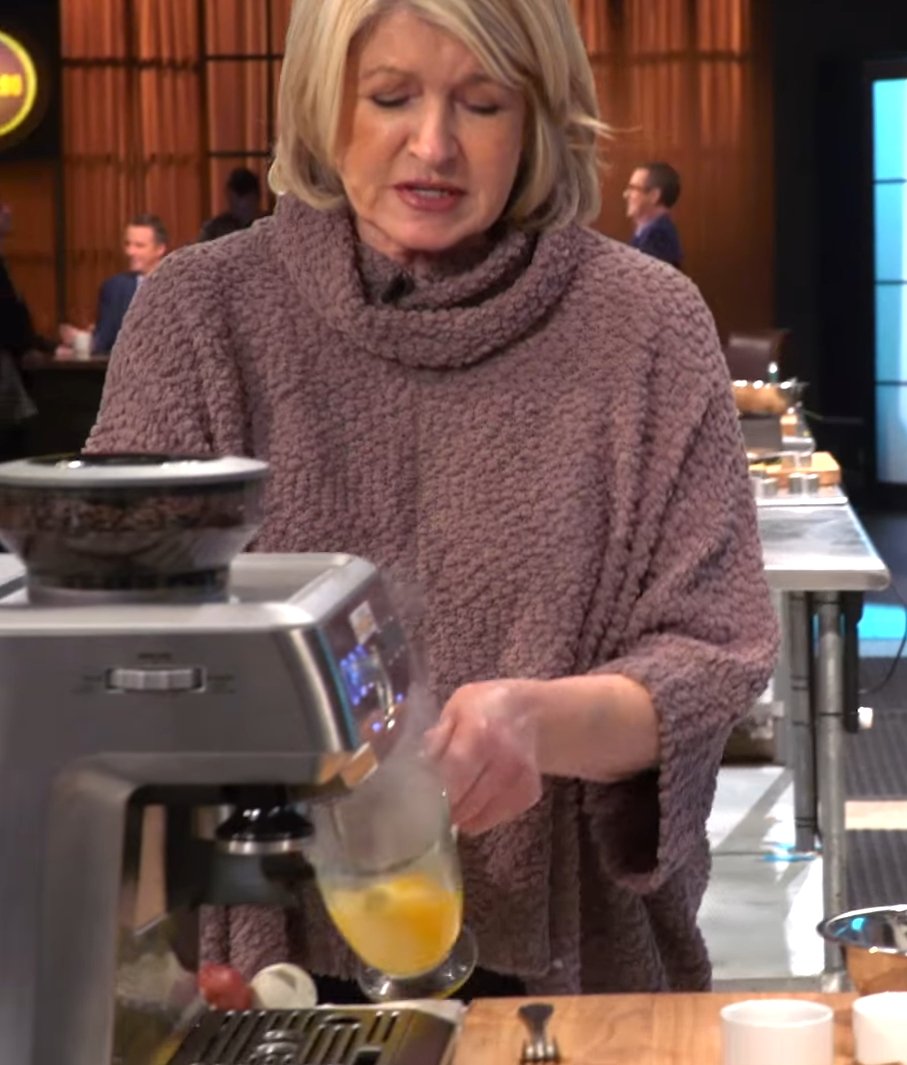 Source: Facebook/Food Network
Instead of pouring the mixture into a frying pan, Steward reaches for the cappuccino machine and places the steam wand nozzle directly into the egg mixture.
In under a minute, the eggs are "steamed," and she described it as "buttery and fluffy," as well as the "softest, fluffiest scrambled eggs."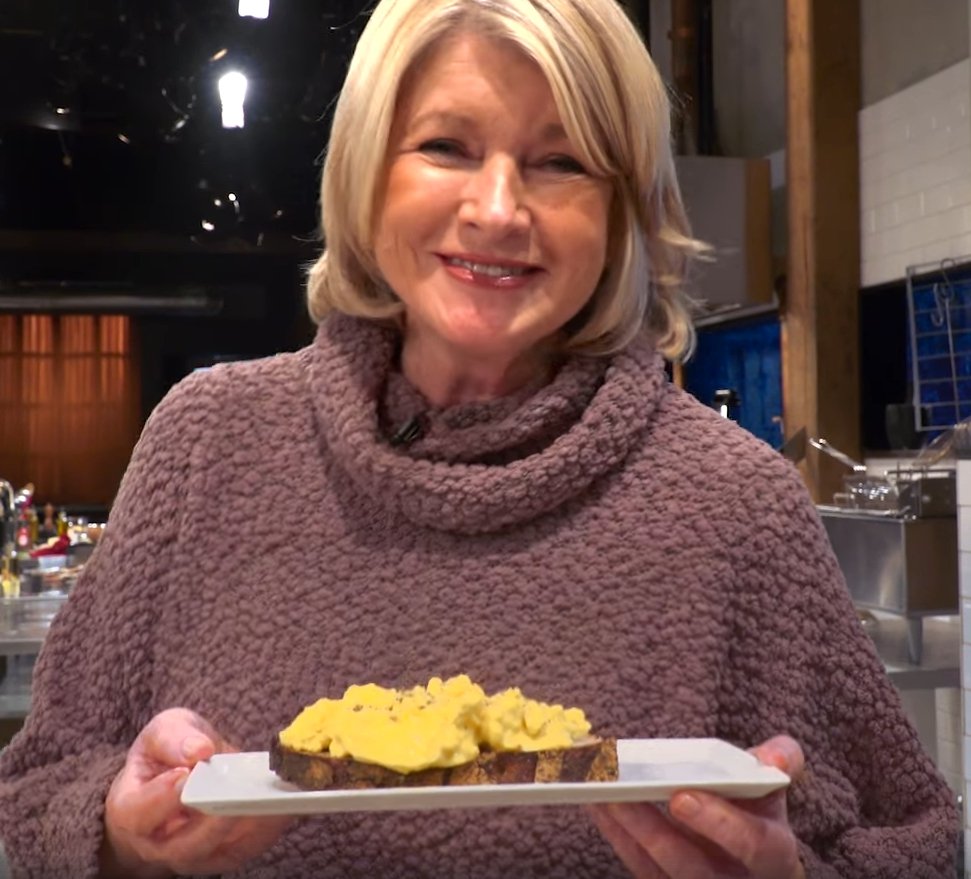 Source: Facebook/Food Network
TWITTER WASN'T IMPRESSED
As yummy as the eggs looked, not everyone was impressed, and netizens took to Twitter and said as much.
A user known as Dino said: "Raise your hand if you have one of those in your kitchen. Now raise your hand if you have a skillet!" while another added:
"Why would you scramble eggs that way - unless you have an assistant to clean the mess you left on the espresso maker!!"
Another user known as Lindsey pointed out that the eggs would ruin the steamer, and someone else added that "cleaning the steamer must be just as fun."
A JILL OF ALL TRADES
Apart from sharing household tips with her followers, Steward also recently warned her followers of a safety hazard.
She left a make-up mirror unattended in the bathroom. The sun reflected on it and nearly caused a fire. She shared an image of the scorched window pane.
Stewart explained: "While I was in Tasmania my master bathroom had a serious problem. A magnifying makeup mirror, sitting on the back of the toilet, happened to catch the rays [of] the afternoon sun, reflecting them directly onto the painted window sill. The light was so intense that the paint scorched and smoked [and] almost ignited!"
Please fill in your e-mail so we can share with you our top stories!