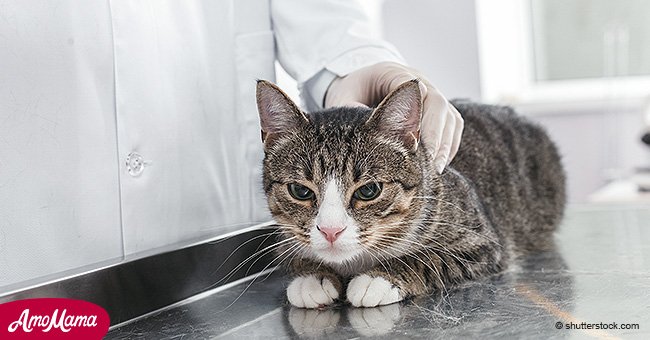 Cat in Wyoming becomes the third to contract the bubonic plague in six months
A cat has been infected with the bubonic plague, leading the health department to advise people to avoid areas with rodents.
The incident took place in Wyoming and is being treated with the utmost importance considering that it was the third feline infected in the past six months.
It has been reported that the cat is a normal house pet known for wandering outside its home in Kaycee, which greatly concerns officials.
THE CAT WAS ABLE TO SURVIVE
The discovery was made after the cat was submitted to a couple of lab tests by the University of Wyoming, which confirmed the concerning diagnosis.
According to a spokeswoman for the Wyoming Department of Health, whose identity is yet to be revealed, the cat received immediate treatment and managed to recover.
A RECURRENT PROBLEM
The other infected felines were reportedly from Sheridan and Campbell counties and the fact that three of them became ill shows that the disease may be closer to humans than expected.
Dr. Alexia Harris, a state health officer, described the bubonic plague as a 'serious bacterial infection that can be deadly for pets and people if not treated as soon as possible.'
According to the Centers for Disease Control and Prevention, the plague has many distinct symptoms, such as fever, headache, chills, weakness and 'one or more swollen, tender and painful lymph nodes.'
The last reported case of a human contracting the bubonic plague was in 2018 and people are advised to be careful around locations populated by rodents and other flea-prone animals.
A SCARY DIAGNOSIS
The person infected was a boy from Idaho, whose name hasn't been shared for his own protection. The child was treated with antibiotics at the hospital and made a steady recovery.
"The bubonic plague as a 'serious bacterial infection that can be deadly for pets and people."
After a careful investigation, officials believed that that squirrels near the boy's home, in Elmore County, were to blame since they tested positive for the disease.
Follow us on our Twitter account @amomama_usa to learn more.
Please fill in your e-mail so we can share with you our top stories!