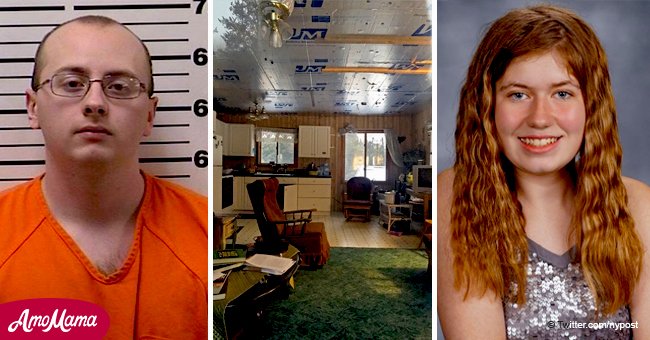 House where Jayme Closs was held captive for 88 days pictured for the first time
The house where Jayme Closs was held by her kidnapper is revealed.
Images of the house in which Jayme Closs was held for a nightmarish 3 months since her October 2018 kidnapping have been revealed.
On October 15, 2018, Jake Patterson allegedly broke into the Closs home, murdered Jayme's parents, and kidnapped the 13-year-old, which he then held captive.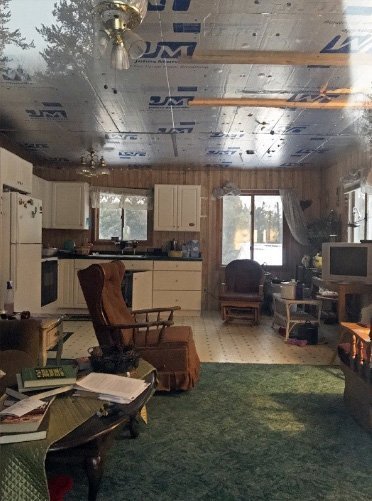 Source: YouTube/ FOX 9
MURDERER-KIDNAPPER LIVED IN RAMSHACKLE CABIN
Patterson held Jayme for 88 days in the Wisconsin cabin in squalid conditions, forcing her to hide under his bed if he had visitors.
He would stack laundry bins and barbell weights around the bed so she couldn't move. The young girl would often go for more than 12 hours without food, water or bathroom breaks.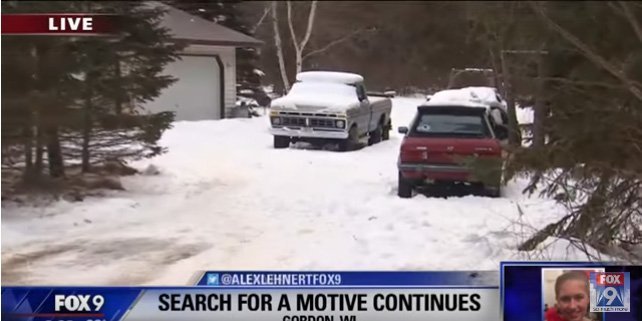 Source: YouTube/ FOX 9
Jayme later told the police that Patterson would force her to hide under his bed when he had visitors
"PATTERSON'S RETREAT"
When Jayme managed to escape, she identified her kidnapper and Police tracked him down to his home. A sign on his front door reads "Patterson's Retreat" and another bids visitors "Welcome." Patterson, 21, lived alone in the cabin.
GROUNDS OF CABIN LITTERED WITH JUNK
The grounds of the cabin are littered with abandoned cars, rusty bikes and heaps of garbage which included discarded cans of Cranberry Smirnoff Ice, Grape Henry's Hard Soda, black cherry White Claw Hard Soda and an empty pack of female adult diapers.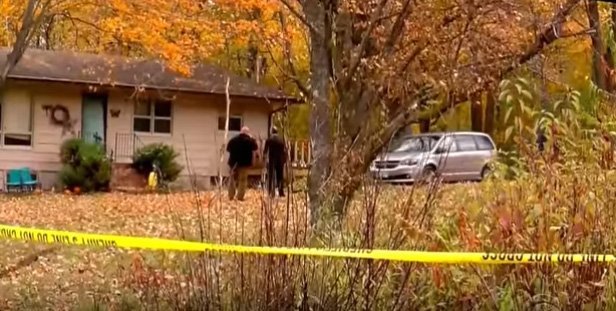 Source: YouTube/48 Hours
PATTERSON'S HOME IN DISREPAIR
The inside of the cabin itself is in disrepair, with the ceiling insulation visible. The floor is patched with a tatty green rug and linoleum and piles of dirty dishes fill the kitchen sink.
Jayme later told the police that Patterson would force her to hide under his bed when he had visitors and pile laundry baskets and barbells around her to prevent her from moving.
GIRL ESCAPED FROM KILLER AFTER 3 MONTHS CAPTIVITY
Jayme Closs took advantage of her kidnapper's absence and managed to sneak out of the cabin where she was being held captive, 80 miles from her home.
Jayme ran into the surrounding woods and was lucky to find a woman walking her dog.
The woman took her to a nearby house belonging to Kristin and Peter Kasinskas where they called 911 and informed Police that the 13-year-old missing girl had been found.
"Jayme was taken against her will and escaped from the residence at which she was being held in. We also don't believe at this time the suspect had any contact with the family. "
Barron County Sheriff Chris Fitzgerald
Jayme described the man who had abducted her, and his car and Police tracked down Jake Patterson and placed him under arrest.
Patterson faces multiple charges connected to the abduction of Jayme Closs and her parents' murder and will be arraigned on January 15, 2019.
Please fill in your e-mail so we can share with you our top stories!