5-year-old boy with cancer dancing to a Michael Jackson song is cuteness overload
For a moment, little Solomon Lutui looked like a child with no serious illness.
The five-year-old showed off his talent as he danced to a Michael Jackson song, as though he was not suffering from cancer.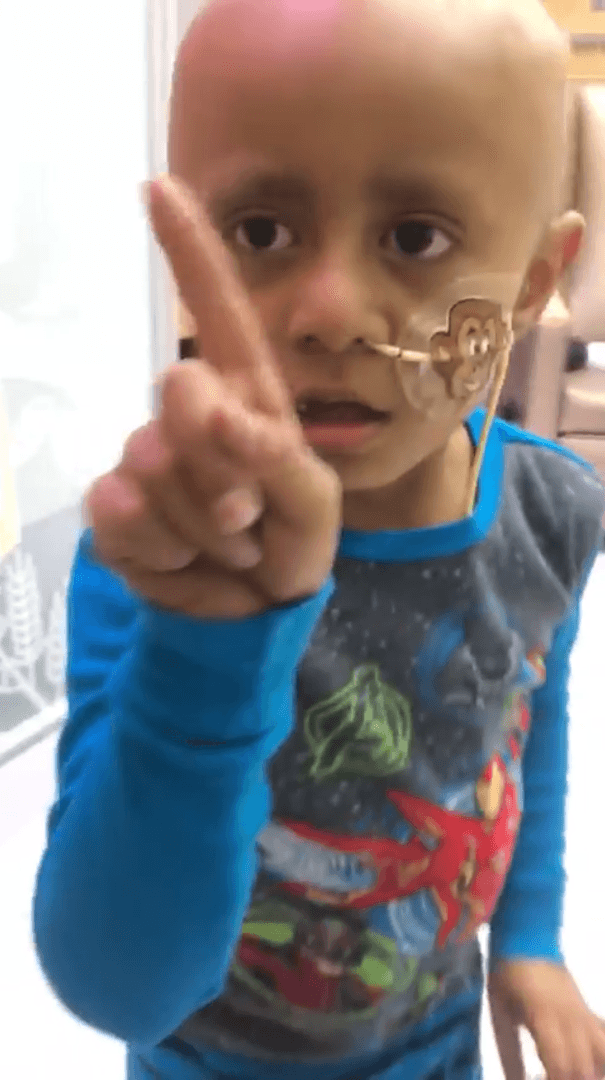 "It's as if everything he went through, he forgot about it and just danced to the music once we started playing Michael's music."
A video shared on Facebook shows him doing the King of Pop's signature moves.
His mother, Leni Lutui, captioned the video: "Back by popular demand. Keep on pushing, dancing and never let this disease handicap your spirits baby. 
"You would've never known how hard this last month has been with the hits he's been taking to his system, because he just keeps on coming back."
CANCER DIAGNOSIS
Solomon, who is from Seattle, Washington, was diagnosed with a desmoplastic small round cell tumor in his abdomen in May 2018, as reported by PEOPLE.
He had to stay at the Seattle Children's Hospital for chemotherapy. His mother said the little boy got bored one day.
"He was getting bored with the usual puzzles, and doodling and playing video games. Like any other kid, he would watch YouTube videos, and that's when my sister introduced Michael Jackson to him. Instantly, he fell in love," she shared.
You can feel the power of Gods love and spirit through the joy, and strength of the sweet children of @seattlechildren. It's so beautiful. @whynotyoufdn #Christmas #Dance pic.twitter.com/ZzTfXCbfW9

— Ciara (@ciara) December 19, 2018
Solomon then started to mimic Michael Jackson's moves in his hits, "Bad", "Beat It", and "Thriller".
"It's as if everything he went through, he forgot about it and just danced to the music once we started playing Michael's music," Leni, 31, said.
Soon enough, Solomon was confident enough with his moves that he would dance in front of hospital staffers.
"Any time we went in for an appointment he would be so quick to show his doctors, or even his nurses, his Michael moves, and they were just amazed," Leni said.
THE STORY OF LITTLE GARRETT
The story of another young cancer patient is not as heartwarming, but it also shows the strength of a young child battling cancer.
Five-year-old Garrett Matthias wrote his own obituary before passing away, in which he made unique requests for his burial ceremony.
Diagnosed with a rare form of pediatric cancer, the little boy from Van Meter, Iowa, who was passed away on July 6, 2018.
Also called the Great Garrett Underpants, little Garrett sought his parents' help in making his own obituary so he could tell the world about himself.
In his obituary, he detailed the things he loved and those he did not. He expressed his love for Batman and Thor and his dislike of pants, needles, and the illness.
Follow us on our Twitter account, @amomama_usa, to learn more.