Steve Buscemi's wife passed away this weekend - here are details of her life you might not know
Before her death on January 6, 2019, at age 64, the multitalented Jo Andres spent more than 30 years married to the Hollywood actor, and while she was not as widely known as her husband, she was an achieved artist on her own.
Andres first involvement with the arts and entertainment business was as a mixed media performance artist, but she later became known in the film world with her 1996 short film "Black Kites."
The film, on which Andres directed her husband and their then 6-year-old son Lucian, was critically acclaimed in important independent film festivals around the world, including Sundance, Toronto, and London.
Previously, in "What Happened to Pete," a 1992 short film, Buscemi wrote and directed while Andres edited. Read more on our Twitter account @amomama_usa
Steve Buscemi and Jo Andres enduring love story: From her movie crush to 30 year marriage: His wife Jo Andres, who has died aged 65, first saw her husband on a movie poster https://t.co/76OmfbYFzR pic.twitter.com/lZ7d8LFw5p

— RushReads (@RushReads) January 12, 2019
Apart from her performance and film works, Andres worked as a visual artist producing painting and cyanotypes, an early form of photography.
61-year-old Buscemi, who has mostly done work as an actor in independent films and became a familiar face after his work in Quentin Tarantino's "Reservoir Dogs," always kept his marriage and family live a private matter, but he was his late wife's biggest fan.
Following the devastating news of Andres passing away due to yet-to-be-released causes, Buscemi was photographed at her funeral on January 11 in Brooklyn, New York.
Steve Buscemi's wife Jo Andres, filmmaker and choreographer, dies age 65 // Condolences to Steve Buscemi and loved ones on his loss. This fine family was so supportive of first responders during 9/11 tragedy. #RIPJoAndres https://t.co/39tpAq5Bvk

— James Woods (@RealJamesWoods) January 12, 2019
He shared a little bit of his pride of his wife in a 2009 interview he gave to Independent, when he was asked about his favorite work of art, to which he replied, "probably something by my wife Jo Andres. She paints, she makes films, she has done performance."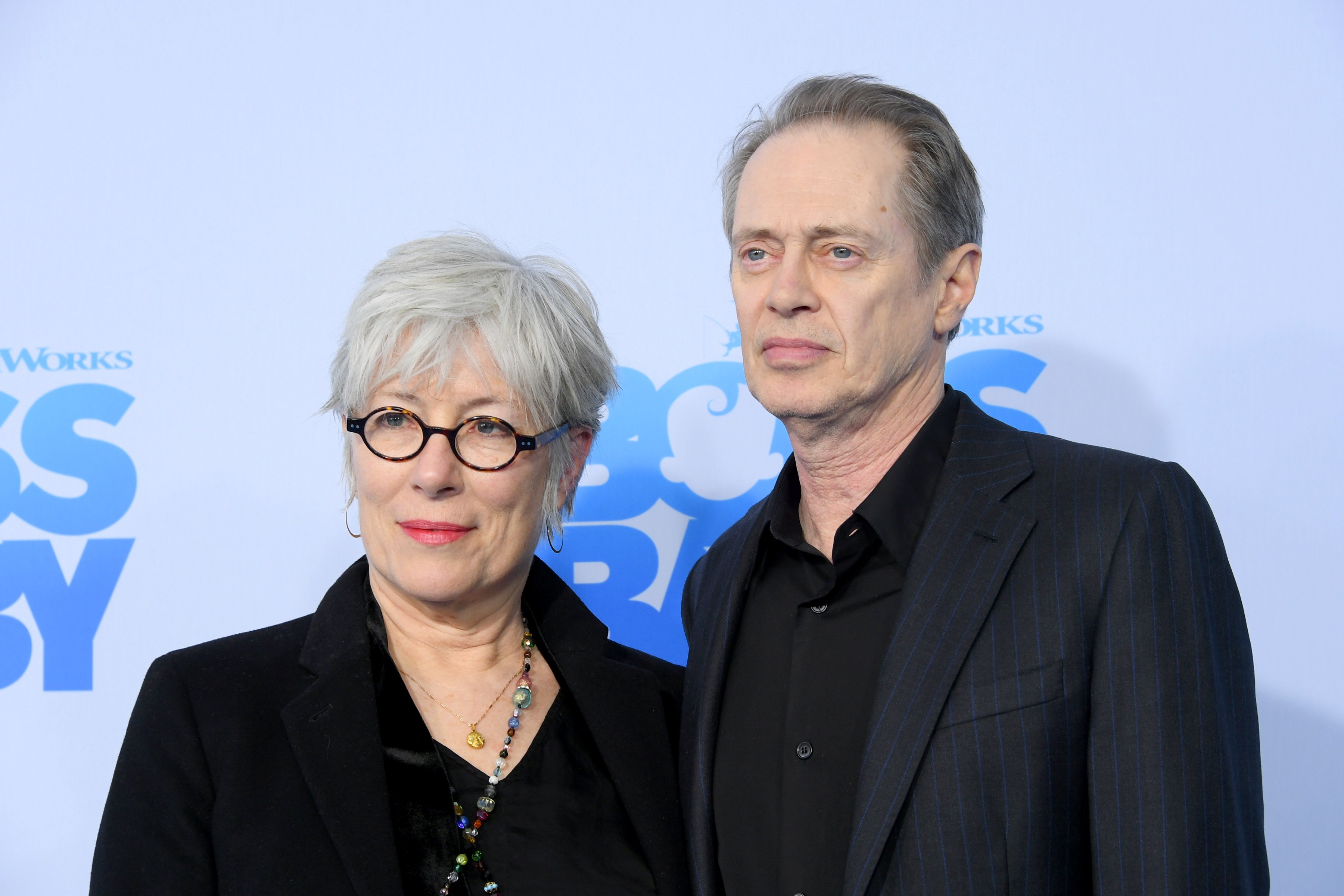 When Buscemi inspired a photoshop meme consisting in images of people and characters with the actor's eyes edited on them, the joke soon made its way to Andres, and although her husband wasn't pleased, she seemed to enjoy it.
"She was, you know, on the couch, looking and laughing and it was like, 'What's so funny?' She said, 'Oh nothing, nothing.' And I was like, 'No, what's so funny?' And it was Disney characters with my eyes," Buscemi told Seth Meyers in 2014.
Following the devastating news of Andres passing away due to yet-to-be-released causes, Buscemi was photographed at her funeral on January 11 in Brooklyn, New York.
Missing some of our cast here, but it was a blast getting back together with John and Steve for the 20th Anniversary of #TheBigLebowski. pic.twitter.com/CXBv596woG

— Jeff Bridges (@TheJeffBridges) October 18, 2018
The actor's co-star in "The Big Lebowski," John Turturro, who just like Buscemi is a frequent collaborator in the Coen brother's films, was present in the ceremony to pay his respects to his friend and relatives.
Recently, the Coens' iconic 1998 film turned 20 years old, and with the exception of Turturro, the movie's main male stars Jeff Bridges, John Goodman, and Buscemi, got together to recall the experiences they had while filming together.