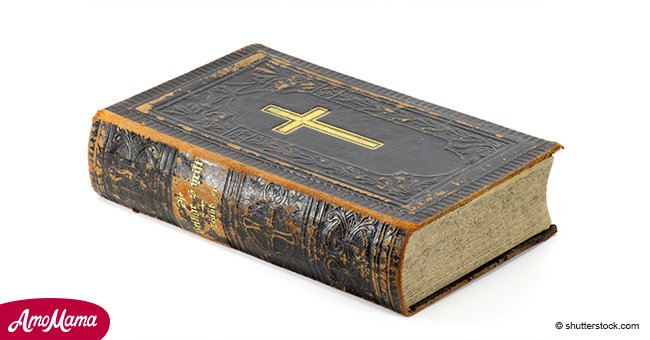 Intense fire charred man's truck, but Bible left inside was unscathed: 'Thank you, Jesus'
A man from Oklahoma lost his pickup truck in an immense fire but still considered himself to be blessed after his Bible was discovered unscathed amid the ashes.
Steve Gaut from Vinita, Oklahoma had parked his truck only a few feet away from his home when it went up in flames, only a couple of weeks before Christmas last year.
Gaut found out about the fire when the oldest of his sons heard the truck's horn honking, which prompted him to call 911.
The Vinita Fire Department promptly responded and helped put out the fire, which would have almost surely destroyed Gaut's home as well had he not spotted the fire in time.
The authorities later told him that the fire might have been started by a discarded cigarette that someone accidentally threw on the truck.
"God has made it to my eyes that I should be grateful for being alive."
The firefighters recovered Gaut's copy of the Holy Bible lying down on the ground, where his truck turned to ashes. They had to "pry it up from the case," where it was wrapped in a cloth cover.
Although the cover was messed up, the Bible itself remained intact. Gaut has taken the incident to be some sort of a divine message.
"The first thing I asked for was to see if my bible was OK," he told Fox 6. "God has made it to my eyes that I should be grateful for being alive."
Gaut and his family of five children are now calling the incident a real Christmas miracle. They are mesmerized by the fact that the Bible, which was with Gaut since he was 13, remained unscathed.
Despite the positive that Gaut took from the tragedy, the fact remained that he had suffered a great loss.
Gaut explained that the money that was supposed to go for Christmas was spent elsewhere, leaving the family in a great holiday struggle.
"All the money that's going to be going to Christmas is now going to have to go – I'm trying to divide it up to where I can get something," Gaut lamented.
To recover from the loss, Gaut even set up a fundraiser page on Facebook, where he raised a little over $4,000.
A few days ago, he posted an update on the page thanking everyone for their contribution and help in such a challenging time of his life.
Please fill in your e-mail so we can share with you our top stories!