Mama June posts adorable photo of her daughter and granddaughter celebrating Pumpkin's birthday
"Mama June" and "Honey Boo Boo" celebrated new mom "Pumpkin's" 19th birthday.
"Mama June" Shannon marked Lauryn "Pumpkin" Shannon's 19th birthday on January 6 with heartwarming posts on Instagram, and so did her famous youngest daughter, Alana "Honey Boo Boo" Thompson
Shannon recalled Pumpkin's memorable 2018, in which she gave birth to her now 1-year-old daughter, Ella Grace Efrid.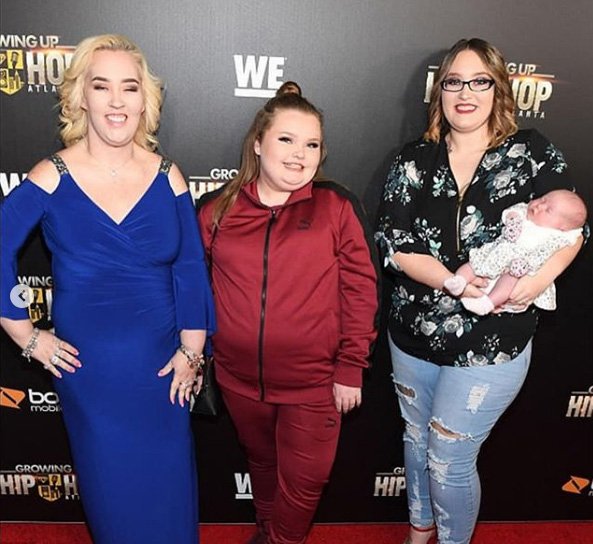 "Well so much has happened this last [year]. [Pumpkin] became a mother and now she's one [year] and [you are] doing such a great job at it [and you] left the nest to adventure out on your own [and you] have grow up so much [and] today [you] turn 19!" 
"Mama June" Shannon
"HAPPY BIRTHDAY PUMPKIN"
Pumpkin has taken great strides this year. From being a reality show daughter, she became a real-life new mom and moved out of her mother's house.
She married her baby's father Joshua Brandon Efrid, in a lovely ceremony in Las Vegas on April 30, 2018, attended by the whole family.
The reality show family has been through a challenging but rewarding year, with Honey Boo Boo starring in "DWTS: Juniors"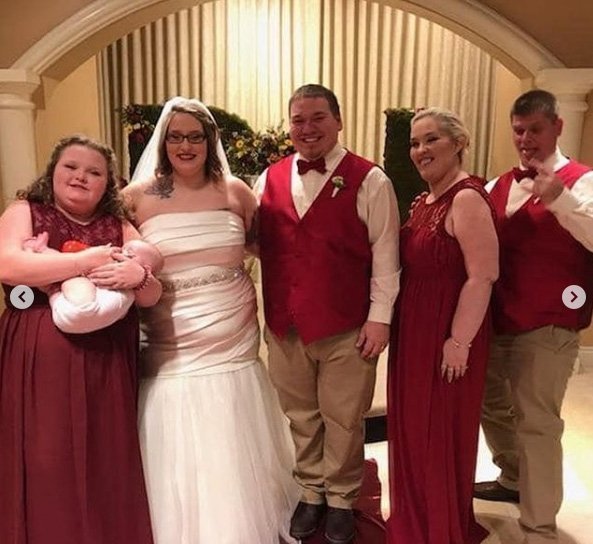 HAPPY BIRTHDAY FROM HONEY BOO BOO
Not to be outdone, Honey Boo Boo also posted a moving tribute to her sister on Instagram, consisting of a series of photos.
"So I'm screaming happy 19th birthday to the best sister ever. Thanks so much for being there for me 25/8 and always just listening to me when I need it most or when I don't even need it and I'm just talking about stupid stuff!" 
HONEY BOO BOO'S FUNNY BIRTHDAY
Honey Boo Boo is returning the gesture because when she turned 13 her sister posted a hilarious video of the young reality star, captioned:
"Happy birthday to my not so little sister [crying emoji]!!!You've grown into such a wonderful human being!! I'm so proud of how far you've come. I can't believe you are 13 today!! I hope you enjoy your birthday & I promise when you get back home we will celebrate. Happy birthday from me, Ella, & Josh!!"
Well Alana makes it through another week make sure you watch next week for Disney week it has been such a fun experience who will b eliminated next week it is such a hard decision to make because they r all improving every week make sure u tune n 2 Dancing with the Stars Juniors pic.twitter.com/7PGRzaJx8s

— Mama June (@MamaJune_BooBoo) October 15, 2018
The reality show family has been through a challenging but rewarding year, with Honey Boo Boo starring in "DWTS: Juniors", and Mama June enjoying a new relationship on her reality show "Mama June: From Not to Hot." 
Read more about Honey Boo Boo and her family on Twitter Amomama USA, or follow us on Instagram.
"MAMA JUNE" IS BACK FOR A NEW "HOT" SEASON
Since 2017 Mama June Shannon has been starring in her own reality show, a spin-off of "Here Comes Honey Boo Boo."
The show focuses on Mama June's transformation after she underwent gastric bypass surgery in 2016 and lost 300 pounds.
The first season dealt with her adjustment to her new size, and her embracing her new self-image.
In the second season, Mama June had to deal with backsliding, when she regained some of her lost weight. The upside is that she met a new boyfriend Geno. 
Season 3 is sure to hold some surprises for fans of Mama June and Honey Boo Boo.
In a related story, fans were saddened when Honey Boo Boo after being eliminated from 'DWTS: Juniors.'