Husband of OR Governor tidies up mess in national forest bathroom and sends bill to Trump
January 17, 2019 | by

Manuela Cardiga
Dan Little cleaned up National Park bathrooms in Oregon in the face of the federal government shut down.
In the midst of the chaos caused by the federal government shut down, one man stepped up and did his bit for his State.
Dan Little, the husband of Oregon's Democratic Governor Kate Brown, rolled up his sleeves and got busy when he saw the conditions the bathrooms at the  Sno-Park at Mt. Hood National Forest were in.
"This is just one of the many reasons I love my husband, Dan. He visited Mt. Hood National Forest Sno-Park, and like many national parks across the country, found it a mess due to the partial government shutdown. He cleaned the bathrooms—and sent the bill to President Trump."
Governor Kate Brown
SENDING PRESIDENT TRUMP THE BILL
Brown posted photos of her husband's exploits - including before and after photos of the restrooms.
Little also wrote out a bill payable by President Donald Trump for "U.S. Forest Service Trash Removal" for the amount of $28.
In other states, hunters are entering federal lands and indiscriminately shooting protected wildlife.
LITTLE IS AN EX US FOREST SERVICE EMPLOYEE
Little's chagrin at the appalling conditions the Mt. Hood National Forest is in are understandable.
He was a data expert for the U.S. Forest Service before retiring in 2015 when his wife became Governor.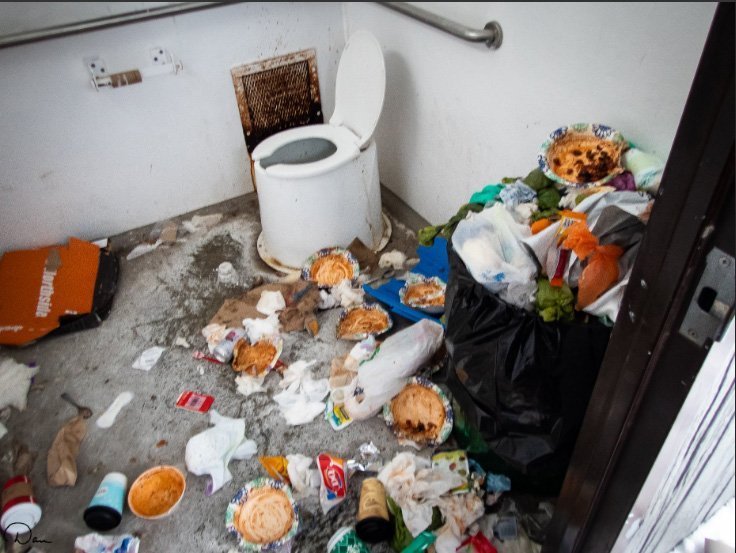 NATIONAL PARKS OVERRUN BY VANDALS
The National parks and forests are usually closed during government shutdowns, but this time the parks have been ordered to remain open even though there is scant policing of the forest or leisure areas.
As a result, they have been overrun by vandals, and are collecting horrific piles of trash and human feces which threaten to contaminate the Parks.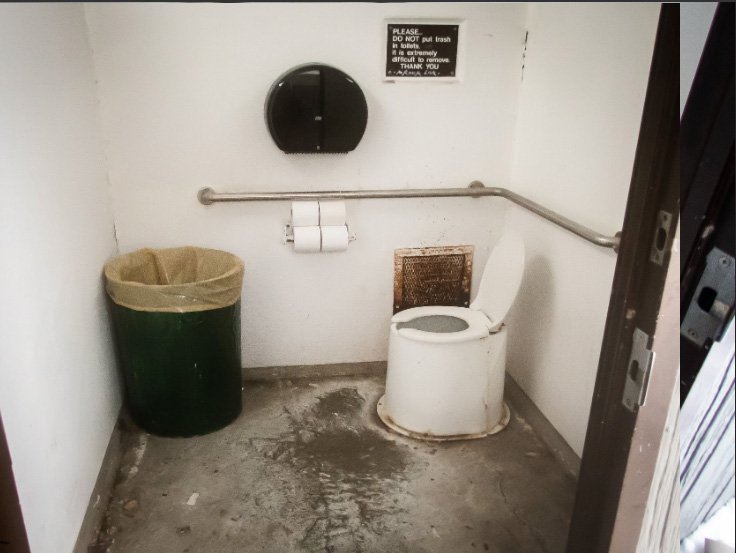 "
PARKS SUBMITTED TO IRREPARABLE DAMAGE
In California, some of the trees in the fabled  Joshua Tree National Park have been cut down by offroaders to facilitate their joyrides.
"It is simply impossible to steward these shared American treasures properly, leaving thousands of lands and waters accessible to the public with no staff on site, even for an emergency. The adverse impacts upon our nation's cherished lands and waters could take years to recover."
National Wildlife Refuge Association
In other states, hunters are entering federal lands and indiscriminately shooting protected wildlife.
In order to halt the rampant destruction, some of the laid-off federal workers are now being called back to help supervise and curb hunts on public land.
Read more on Twitter Amomama USA, or follow us on Instagram.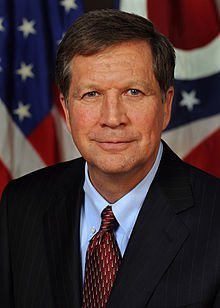 FORMER GOVERNOR OF OHIO SIGNS ON WITH TALENT AGENCY
John Kasich, former Governor of Ohio and a presidential candidate in the 2016 Republican primary, is taking on a new challenge.
Kasich signed on with UTA, the prestigious private talent agency which represents several major artists and other entertainment professionals.
"It is an incredible honor to represent one of the nation's most unifying and inspiring political voices."
Jay Sures, UTA Co-President
Kasich is an experience media host, having hosted live news and his own talk show "Heartland With John Kasich", which ran on Fox News from 2001 to 2007.
Kasich is also the best-selling author of 4 books, including also has written four books, "Every Other Monday" and "Courage is Contagious".
In a related story, Jennifer Siebel Newsom, the wife of the governor of California, refuses to be called First Lady.