Rob Kardashian admits he likes being scratched by women, seeks $500K in damages from ex Blac Chyna
Rob Kardashian admitted in a deposition that he likes being scratched by women, and now his ex-fiancée Blac Chyna is attempting to use his words to challenge his claims that she physically abused him and should pay $500,000 in damages.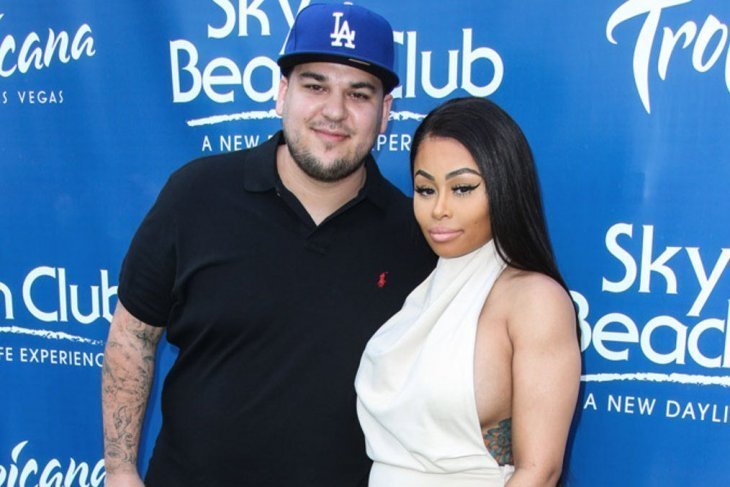 In recent documents obtained by The Blast, Chyna, real name Angela White, insists that Kardashian did not suffer any physical or psychological injuries during their infamous December 2016 fight at his younger sister, Kylie Jenner's house.
In September 2017, Jenner and Kardashian sued Chyna over the fight, alleging that she tried to choke Kardashian with an iPhone cord during the incident.
They also claimed that Chyna's decision to have a baby (now two-year-old Dream Kardashian) was an attempt to defraud their family.
Now, Chyna, 30, is out to use Kardashian's words against him. A transcript of the deposition quotes him as saying:
"Being scratched by a female is probably one of the best things a man could ask for."
The interviewer then asked if Chyna's "nails across your chest felt good." One of the accusations leveled against the former stripper is that she ripped Kardashian's shirt, and he answered:
"It didn't really occur to me that it was going to be, go into, you know, guns and strangling … I thought she was just being drunk, and you know, trying to be funny."
Alexis Skyy spotted chilling with Rob Kardashian 👀 pic.twitter.com/kJTmEqpcfi

— Complex (@Complex) January 15, 2019
The sock designer also confirmed that the scratch from the shirt-ripping "didn't feel good. That's for sure."
Chyna, meanwhile, is said to be including the deposition to argue that Kardashian's shirt was torn "with his (very happy) consent."
She also revealed that Kardashian, 31, is seeking over $500,000 in damages, claiming, among other things, that he suffered the loss of property when Chyna damaged his TV during the fight.
Chyna counters the accusation, explaining that the TV belonged to Kylie. She has also "generously" valued the ripped shirt at $250 and is willing to pay no more than $5,000.
Rob Kardashian will finally return in the next season of Keeping Up With The Kardashians https://t.co/dZPPTL3NCg… pic.twitter.com/bmPjCeVPNA

— Goss.ie (@goss_ie) January 16, 2019
Chyna and Kardashian are not friendly exes. Only two months ago, Kardashian filed court documents asking the court to modify his child support payments and claiming he doesn't earn as much to afford the current $20,000 per month.
Rob Kardashian has filed new court documents in which he reportedly claimed he can no longer afford to pay $20,000 from their previous child support agreement. https://t.co/J53VayVhT7

— E! News (@enews) November 13, 2018
He also pushed for Chyna to pay him child support instead for his 50/50 custody of their daughter, Dream.