'Your child is your responsibility!' Keyshia Cole blames R. Kelly's victims' parents amid scandal
Keyshia Cole is getting backlash on the internet after taking to Twitter seconding Master P's statements about Lifetime's docuseries "Surviving R. Kelly." Like the rapper, Cole believes the victims' parents should also be held accountable for not protecting their children better.
The "Love & Hip Hop: Hollywood" star, like many other celebrities, had a lot to say about the six-episode production that shed light, once again, on the several accusations against R. Kelly, including sexual abuse of minors, leading a sex cult and controlling women to stay with him under their own will.
Cole took to Twitter to call out the victims' parents for failing to protect their children from the disgraced R&B singer.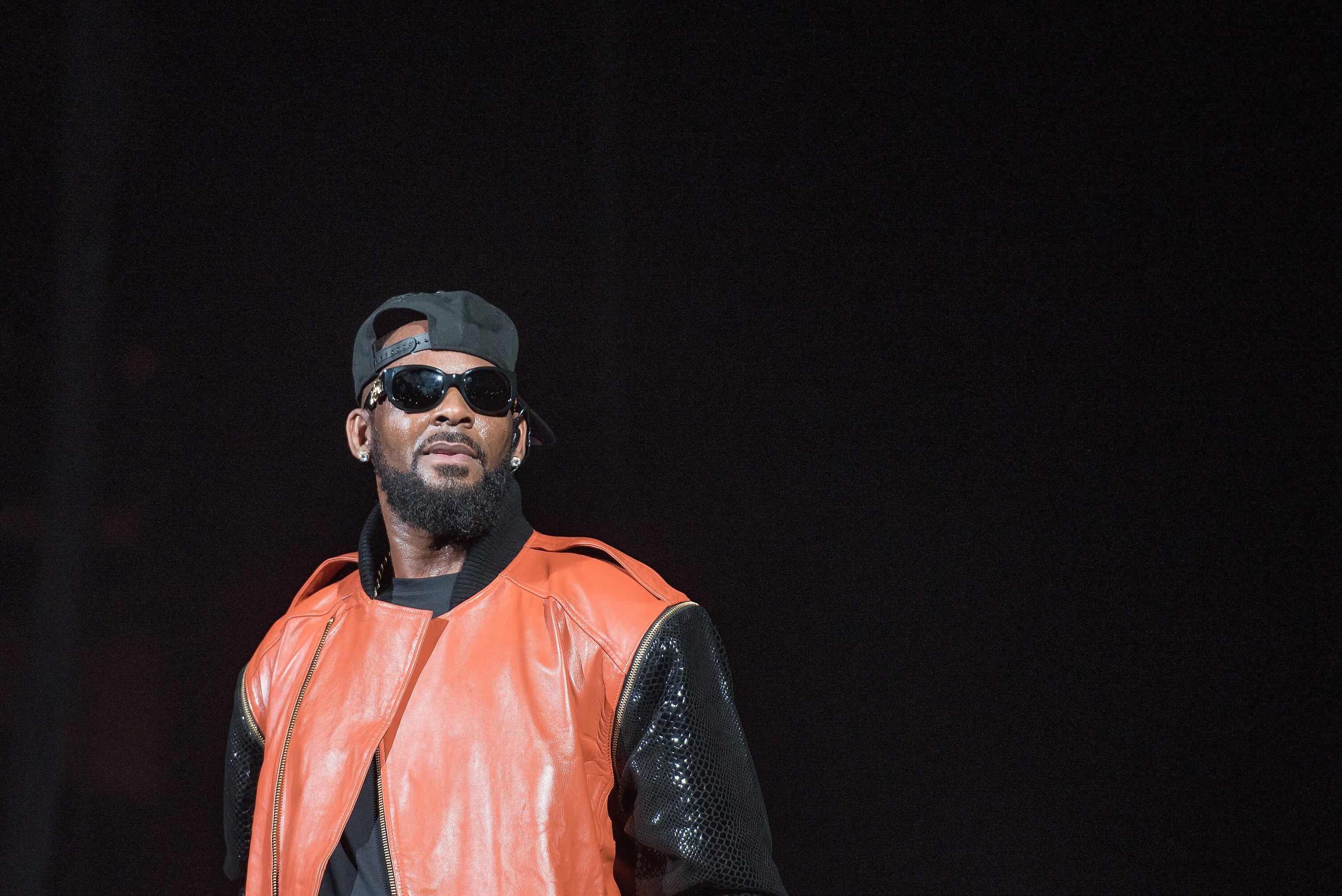 THE CONTROVERSIAL COMMENTS
Everything started when a fan called out Keyshia and Tameka Harris for "blaming" the parents of the victims on the comment section of The Shade Room. Cole replied to said fan stating her position once again, as she wrote:
"until your child is 18. they are YOUR responsibility... I never said R Kelly wasn't wrong!!! But a lot starts AT HOME WITH YOUR PARENTS!! PERIOD... DONT come at me and tiny with the [expletive]. YOU DO BETTER."
until your child is 18. they are YOUR responsibility... I never said R Kelly wasn't wrong!!! But a lot starts AT HOME WITH YOUR PARENTS!! PERIOD... DONT come at me and tiny with the bullshit. YOU DO BETTER https://t.co/MYeuvCM0gj

— Keyshia Cole (@KeyshiaCole) January 8, 2019
To this, another fan replied that some of the women still involved in the case are adults being manipulated by another adult and that, regarding of what the parents' lacked, R. Kelly is the only one to blame in the situation.
"Period! BUT AS PARENTS MAN, some people gotta do better at protecting their children !!!!! I get what P was saying," Keyshia replied, referencing Master P's comments on the docu-series.
That PART!!!!!!!! https://t.co/FyczRcSjbJ

— Keyshia Cole (@KeyshiaCole) January 8, 2019
MASTER P'S INITIAL THOUGHTS ON THE DOCU-SERIES
The rapper stated on a series of Instagram videos that he had no respect for the parents for wasting their time doing a "reality show" on Lifetime instead of being on CNN or throwing down R. Kelly's door to get back their daughters.
"Ain't nobody gonna play with my kids. Straight up. You shouldn't have even been on TV, and if you a parent, you shouldn't be on that unless you on CNN from a jail cell," he stated.
KEYSHIA TRIES TO EXPLAIN HER POINT OF VIEW
Keyshia received mixed reactions from fans, with some agreeing with her and mentioning that the parents were taking advantage of the situation by getting paid to make a docu-series, and others asking the singer to "do better" and stop victim-blaming to defend a "pedophile."
"I'm not "Judging" anyone. And definitely not making "Excuses" for a pedophile!!! Like I said! God sees ALL THINGS, no human exempt. I am not God, and neither am I a judge," Keyshia replied to one angered fan.
I understand that. And I never said he wasn't, or that he is for that matter. God sees everything. And trust me, people get what's coming to them. Everyone does. Good or bad. I believe this, from the bottom of my heart. But WE have to protect our little angels from birth. 🙏🏽 https://t.co/vk7QtB7DHg

— Keyshia Cole (@KeyshiaCole) January 8, 2019
"I really hope that wasn't the case. I've seen it happen to someone close to me tho. And as long as the mother is getting money. They don't care what the child does. It's [expletive] up. I don't [sic] with that on NO ONE!!! So sad" wrote Keyshia in another tweet, referencing the implication that the parents were "pimping" their girls in the first place and then the situation got out of their hands.
However, it seems others echoed her stance. One user wrote,
"It's true. It's a sad situation, but there's something about how the parents are acting I can't put my finger on it. I hope it's not the case. I hope them girls are safe. Btw I'm really happy u replied. peace sister xx."
I don't kno if that's the case. All I'm saying is that. YOUR CHILD, Is YOUR RESPONSIBILITY, until he or she is 18 years of age, unless a judge says otherwise? Let's see what happens. https://t.co/1g7lQN63mS

— Keyshia Cole (@KeyshiaCole) January 8, 2019
MASTER P'S CALLS OUT SOCIAL MEDIA FOR "TWISTING" HIS WORDS
After being "canceled" my many fans on social media for his words, Master P paid a visit to the ladies of "The Real," where he clarified what he really meant.
After Jeannie Mai stated that some people felt the rapper "might have blamed the victims and their parents," Master P interjected to say "No, I'm not," he stated. And continued:
"I said me as a parent I would have kicked that door down, I'm not blaming [the parents]. Whatever justice that needs to be done to R. Kelly, that needs to get done. We love our beautiful black women that they went through this. We want justice for them."
He joked stating that he would have turned into the incredible Hulk and kick that door down. The rapper was referencing episode 6 of the docu-series, which showed the Clarys outside of R. Kelly's Chicago studio throwing rocks at the window and knocking at the door in an attempt to see their daughter, Azriel, who has been living with the singer for years.
R. KELLY'S LAWYER DENIES ACCUSATIONS
While there are two on-going investigations on R. Kelly at the moment, one in Atlanta and one in Chicago, the singer's lawyer, Steven Greenberg, recently sat down with ABC to come to his client's defense. He said:
"I think R. Kelly is going to be the easiest client I ever had because he didn't do anything wrong and he's not going to get charged with anything."
R. Kelly's lawyer says the entertainer denies all sexual misconduct allegations. https://t.co/TMZenGqGAW

— The Associated Press (@AP) January 12, 2019
He admitted that neither him or Kelly had watched the documentary, but knew enough to affirm that Kelly was not what the show pictured him to be.
"I've seen snippets of it; I've seen reports about it. And we know what happened and we know those things didn't happen. The man was not operating a harem or a sex cult or holding people hostage or anything like that."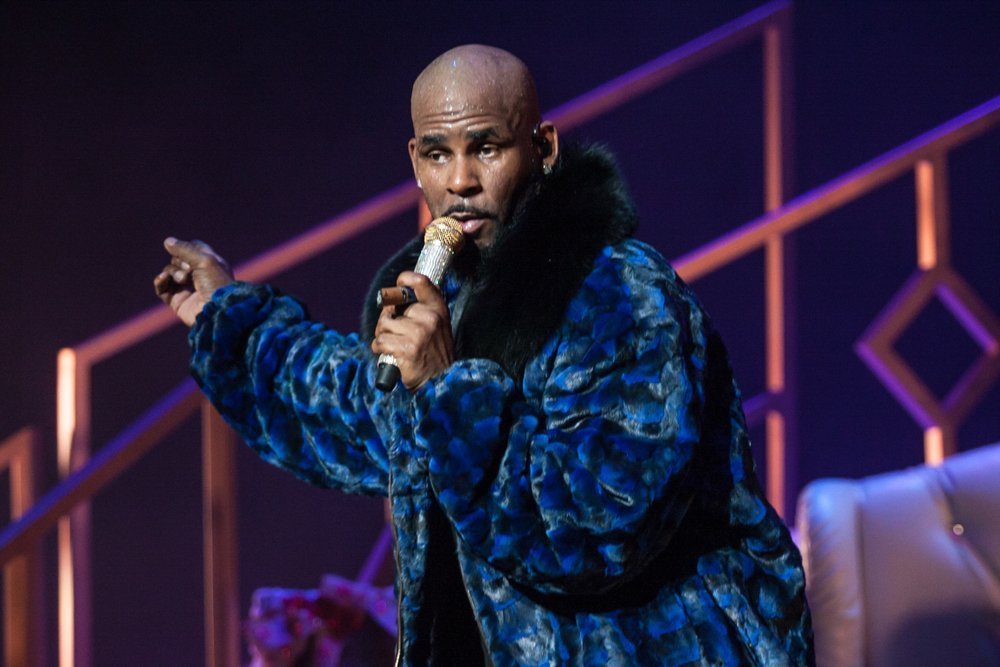 Kelly has remained quiet about the accusations but is said to be getting ready to file a lawsuit against Lifetime for the docu-series.