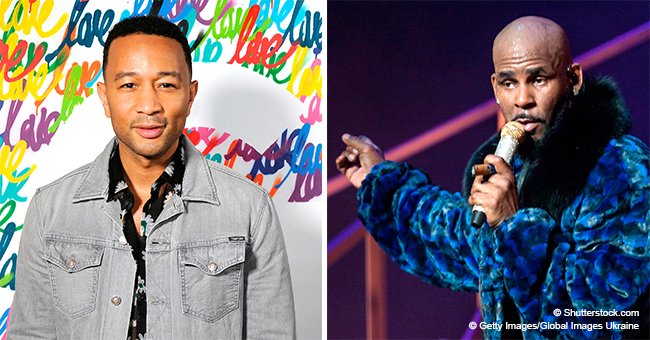 John Legend responds to critics after appearing in controversial R. Kelly docuseries

John Legend responded to comments about his support of women who claimed that R. Kelly physically and sexually abused them.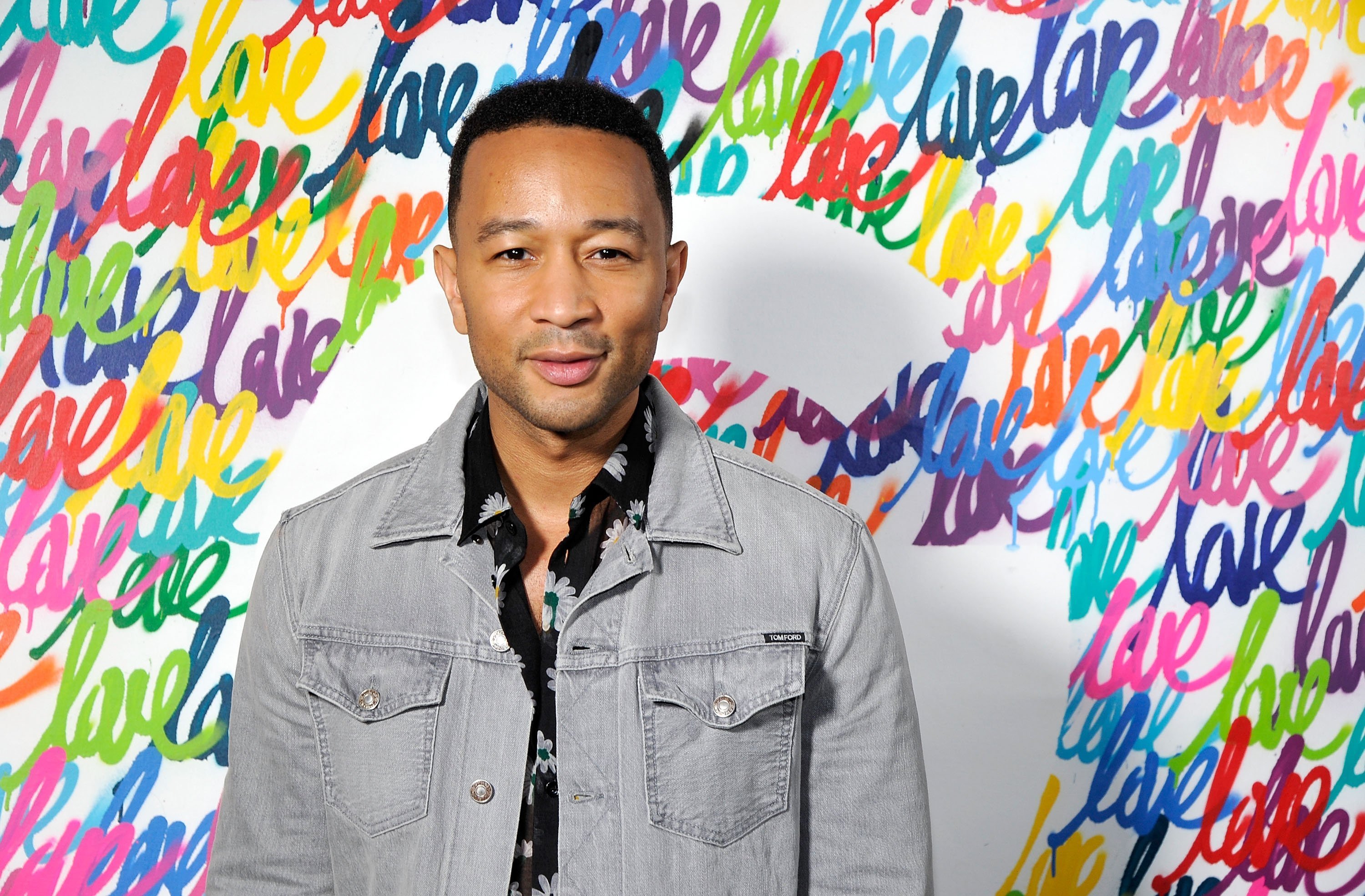 Source: GettyImages
Most celebrities have chosen not to get involved in the R. Kelly debacle after several women claimed abuse against the singer, with John Legend being one of the only stars publicly denouncing R. Kelly for his actions.
Legend speaks out during a six-part documentary on Lifetime, 'Surviving R. Kelly' along with interviews with Kelly's former friends, colleagues and family members of R. Kelly. Women who claimed that the singer used his power to abuse woman and young girls also spoke out in docuseries.
Ahead of the program's airing date, John Legend took to Twitter to respond the comments from fans praising Legend for taking a stand against R. Kelly and his actions and wrote:
"To everyone telling me how courageous I am for appearing in the doc, it didn't feel risky at all. I believe these women and don't give a f— about protecting a serial child rapist. Easy decision."
During an interview for the program, John added that R. Kelly had brought pain to many people and that his time for getting away with abuse is up.
According to TMZ, R. Kelly's lawyer, Brian Nix threatened to sue Lifetime network if the documentary airs. Representatives of Kelly stuck to "no comment" after requests were made to respond to the allegations lodged against the singer.
Lifetime network responded to the threat by issuing a statement that read:
"Lifetime has always been a brand that champions women's stories. The documentary will air as scheduled, starting tonight at 9 p.m. ET/PT."
Allegations against Kelly date back to late 1990s. In 2002 the 51-year-old singer got indicted after a sex tape surfaced featuring Kelly and a woman who witnesses testified to be 14 years old at the time.
He was never charged with assault, and both Kelly and the woman involved denied that it was them in the tape, but like Legend rightfully said during the documentary:
"A lot of people saw that tape; it was circulating in the streets."
In 2008, Kelly got charged with 21 counts of child pornography but was found not guilty on all counts.
So far John Legend has been the only big performer to have taken a strong stand against R. Kelly and his alleged abuse of women. Previous supporters of Kelly, like Lady Gaga and Jay Z has refrained from making any comment at all.
During a segment on the 'Daily Show' about allegations against Kelly, with host Trevor Noah, correspondent Woody said:
"There's no way to watch this documentary and still be a fan of this guy. And to be honest, I think the only reason he's been getting away with this as long as he has, is because he was doing it to black girls."
Also interviewed in the documentary is Tarana Burke, founder of the #MeToo movement, Wendy Williams, radio hosts Tom Joyner and Charlamagne Tha God.
During a brief appearance, Chance the Rapper took the time to express his regret in having worked with Kelly as well. In the documentary, the rapper felt that words spoken during a 2015 collaboration with Kelly made it look as if he is in support of Kelly and said:
"The quote was taken out of context, but the truth is any of us who ever ignored the R. Kelly stories, or ever believed he was being set up/attacked by the system (as black men often are) we're doing so at the detriment of black women and girls."
Almost two weeks ago John Legend was quick to respond to an attack against his outspoken stand regarding the allegations against Kelly. The person pointed out that Legend was quick to shame Kelly but never said a word after allegations against Harvey Weinstein got made.
In response Legend tweeted:
"I took a photo with and worked with Harvey on several occasions before his abuse was known to me and the rest of the world. Since his being exposed, his company and career have rightfully been destroyed, and he's been indicted. Sounds like something that should happen to R Kelly."
Meanwhile, a Facebook page and website got created with the sole purpose of discrediting the women that have spoken out on the documentary against Kelly. The names of the site and Facebook page are not available, and also no longer accessible.
An hour after the Facebook page went live it was removed from Facebook, followed by the entire Facebook page soon after that. Kelly denies all accusations against him, including having involvement in the website and Facebook pages created to bash the abused woman.
In September 2018, John Legend made history when he became the first African-American man to become a member of the EGOT club.
A very exclusive club as he is the 13th person to have ever accomplished this achievement, and requires having received all four awards including an Emmy, Grammy, Oscar, and Tony.
Consider following if you are on Instagram. Or read more on our Twitter account @amomama_usa or both!
Please fill in your e-mail so we can share with you our top stories!