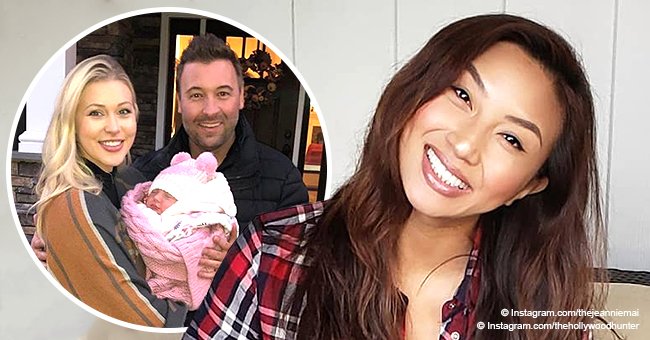 'I'm so happy that he's a father,' Jeannie Mai gets real about her ex-husband's new love & family
After all the pain that she went through since her divorce from ex-husband Freddy Harteis, Jeannie Mai is finally moving on and has found it in her to even say how happy she is now that he is a father.
Their divorce was highly documented mainly because of Jeannie's talk show, "The Real", but after all that has been said and done, she is finally ready to say her final words about it before letting everything go.
During one of the most recent episodes of the daytime show, Mai assures everyone that she has absolutely no hard feelings towards her ex-husband trying to find the love that he felt he needed and wanted in life. In the end, she realized that although they tried to make things work for a decade, they just did not agree on certain things which made it difficult for both of them to be happy together.
Now, while Jeannie is trying to fully recover from her divorce and while Freddy chose to move on quickly to start a family, they are both doing much better and have accepted how things have gone for them.
"Even today, when I look at my ex, I'm like, 'I'm so happy that he's a father and that he's found love. Those things are so amazing to me, and it sucks to me that just the divorce is what made it tacky and sticky and ugly, something man-made."
It hasn't always been like this for Mai, whom at one point even wished she never married her ex-husband in the first place. During their gruesome court proceedings, she once broke down in tears after realizing that the man she once loved has turned into a completely different person due to their divorce and because of social media.
Now, though, she is finally ready to let go, and even have the courage to say that she wishes him the best.
"To me, I have so much love in my heart for love, in general, that I can still say I wish you the best. I want everything to be so bomb for you. I want you to live that life that I couldn't provide."
Please fill in your e-mail so we can share with you our top stories!