Disturbing! Dashcam captures toddler in a pram rolling into the path of a moving car
A dashboard camera on a car caught a frightening moment when a pram with a toddler inside it rolled out in front of it.
32-year-old Bodrul Islam was only just slowing down for the red light at a street in Longsight, Manchester when a pram rolled off the pavement in front of his vehicle.
He managed to hit the brake right on time before the car could hit the baby. As soon as his vehicle stopped, a pedestrian ran across the street and pushed the child safely to the other side.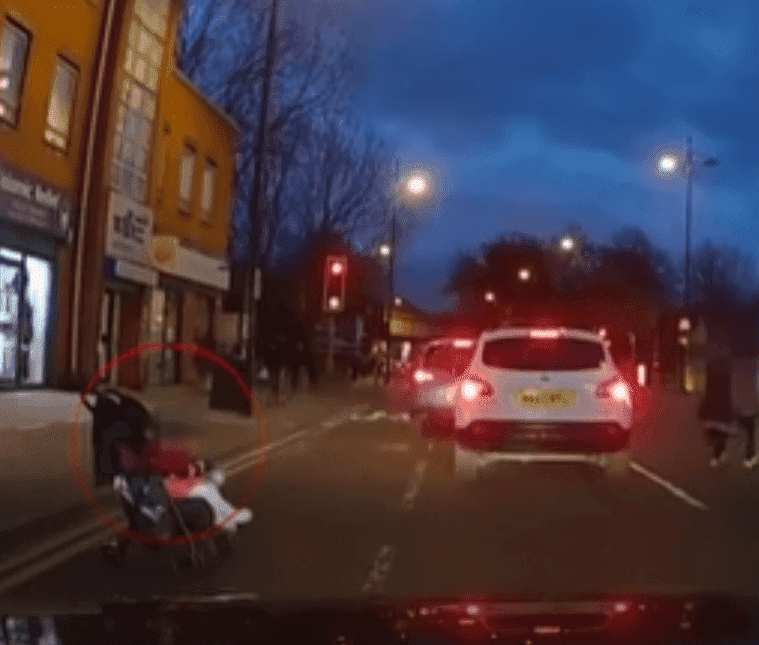 Islam explained that the child's parent had no idea about the entire incident until the pedestrian jumped in to help. This left him "shocked" and "angry."
It was then that he realized just how close he was to causing serious harm to the child.
A woman came out from a nearby shop, grabbed the pram, and "ran" without mentioning anything to either him or the bystander who helped.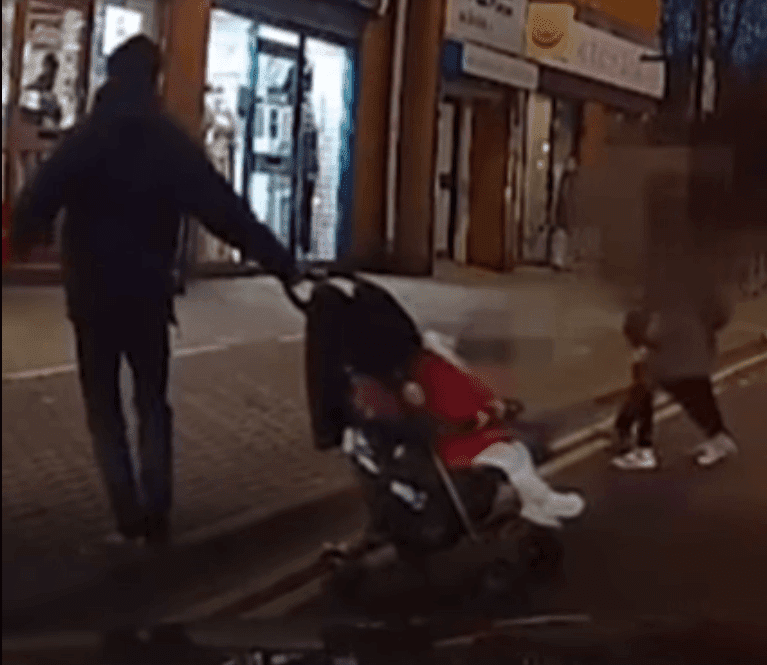 "This woman came out the pound shop and just walked off, she didn't say anything, she just shoved off and ran,"
he told the news source.
Islam told Manchester Evening News that he was already braking for the light, which helped him stop the car in time.
"There was a van, and just as I passed, I saw it and thought it was a trolley! I slammed my foot on the brake, I thought I was going to cause an accident. I stopped and I was shouting and swearing as I got out my car and I realized it was a kid!"
When Islam approached the pram, he found a little girl inside who was just like a "deer in headlights," he said.
After getting home later that evening, Islam got a chance to reflect back on the incident. It was then that he realized just how close he was to causing serious harm to the child.
Last year, another toddler made a narrow escape after she was saved from drowning by a complete stranger, who noticed her floating body, "limp" and "already blue," at the Windsor Lake Swim Beach.
Plumber rescues 4 YO girl from Windsor Lake. Their reunion coming up on #CBS4 at 5. http://t.co/gOldKth5Xk pic.twitter.com/0N2irVuq2o

— CBSDenver (@CBSDenver) July 27, 2015
32-year-old Angelo Mondragon was walking around in the waist-deep water when he felt 4-year-old Sitlali Hernandez's floating body pressing against his leg.
He acted quickly to bring her to the shore, where two paramedics worked on her before taking her to a nearby hospital.