Jordin Sparks shows off her snapback body as husband Dana flaunts well-sculpted abs in pic
Jordin Sparks looks incredible eight months after giving birth to her first child, Dana Isaiah Jr., better known as DJ, in a new pic shared by her husband. The singer and now lifestyle vlogger usually recently melted hearts with an adorable video of her growing baby boy.
Jordin Sparks was out and about at the red carpet of the film "Show Dogs" only three days after giving birth to her son last May. She flaunted her post-baby body in a floral dress, and it was as if she was never pregnant.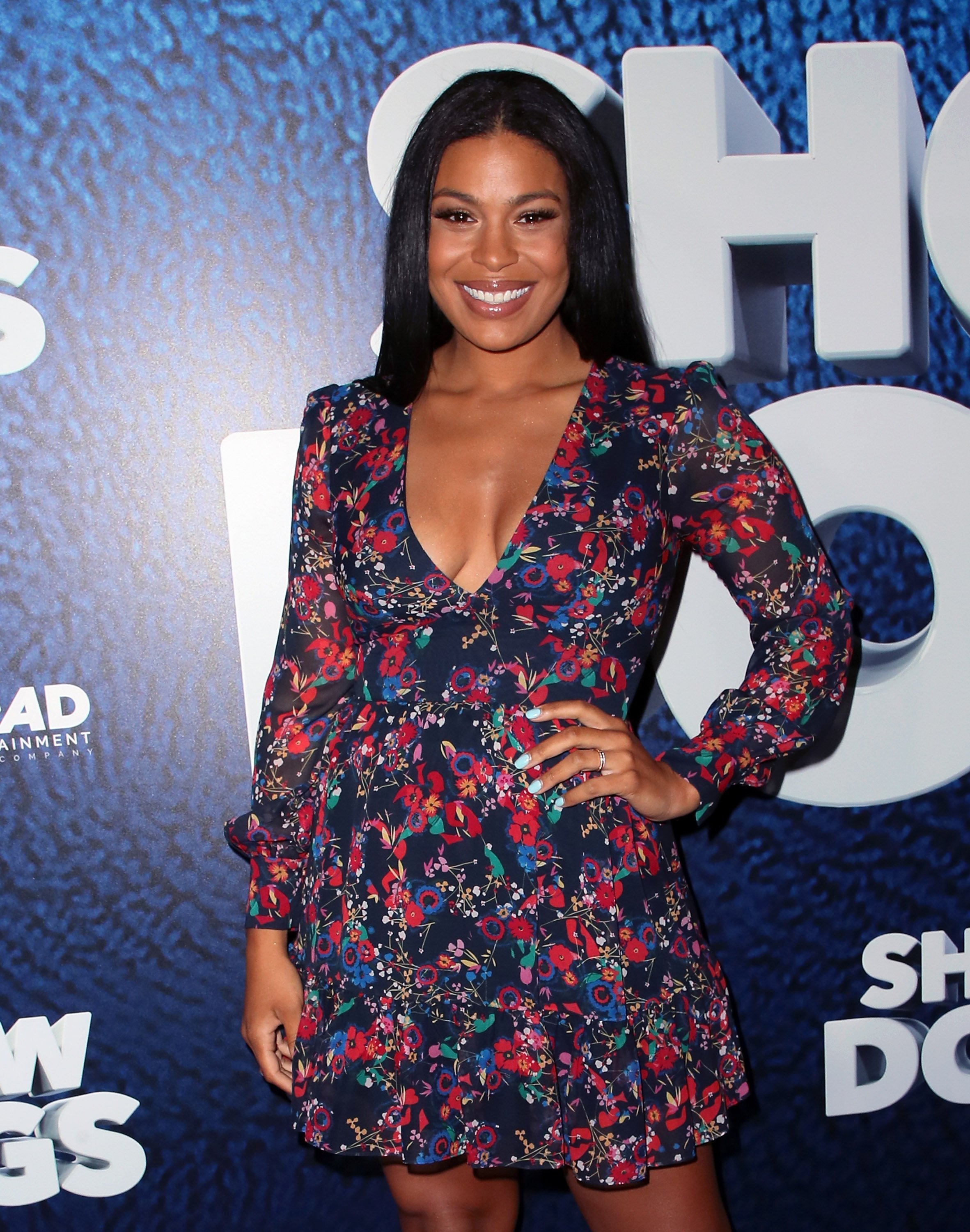 A COUPLE THAT EXERCISES TOGETHER
Eight months later, Sparks' slimmer figure is better than ever, as proven by a pic shared by her husband Dana on Instagram. In the shot, taken after an early morning gym session, the couple stands side to side in front of the mirror in their workout gear.
Jordin showed off her arm muscles in a striped blue shirt and grey leggings, while Dana went shirtless, flexing his six-pack, and wearing black shorts and Nike white leggings underneath. "That early morning grind all 2019," Isaiah captioned the pic.
Fans of the couple immediately took over the comment section to praise their figures. "Both of you look great. And really complement each other," wrote one fan. And another added: "Honestly you guys are such a beautiful couple my heart melts every time I see photos of you two being so amazing."
HER SECRET TO A QUICK SNAPBACK
Talking to US Weekly a month after bringing baby DJ to the world, Jordin gave the credit of her quick snapback to breastfeeding. "I have no idea, breastfeeding. I haven't stepped foot in a gym," she said when asked about her secret.
"This may be my third time out of the house since he was born. He's hungry all the time, and I think that mixed with trying to eat as much to keep up with it all. It's insane."
HOW DJ HAS CHANGED JORDIN'S LIFE
The adorable DJ has changed Jordin and Dana's lives for the better. The young couple met in early 2017 and eloped to Hawaii a few months later. Sparks discovered she was pregnant only six weeks after they tied the knot, so everything moved pretty fast for them.
However, Sparks and Isaiah have stated they couldn't be happier with their little family. "It's not about just me and Dana anymore. It's about him," Jordin said of their son. "Every step I take, whatever decision I make, all is for his benefit and what is going to happen for his future. So that's been insane."
Starting the year, the "American Idol" alumni delighted her fans with an adorable video of DJ bouncing on a sofa, giggling and babbling in a cute onesie as she recorded the boy and engaged him in conversation.
"LIL MAN IS 8 MONTHS TODAY! I can hardly believe it! He's doing so much. He can crawl but prefers to stand and is almost walking. He loves to talk, and his 2 top teeth are coming in," she captioned the clip. And continued:
"He loves lights, doggies and anything that makes noise. AND HIS LAUGH AND KISSES ARE THE BEST! You just light up our life, DJ, and I am so grateful you chose me to be your mommy."
Sparks is now sharing lifestyle tips with other mothers through her baking show "Heart of the Batter," and is also a special host at "The Dish on Oz," a cooking section on Dr. Oz's show.