Michelle Obama's 'Becoming' is best seller on Amazon since erotic BDSM novel 'Fifty Shades of Grey'
Michelle Obama's memoir has only been around for two months but is already breaking many records, including being one of the bestselling books of the decade.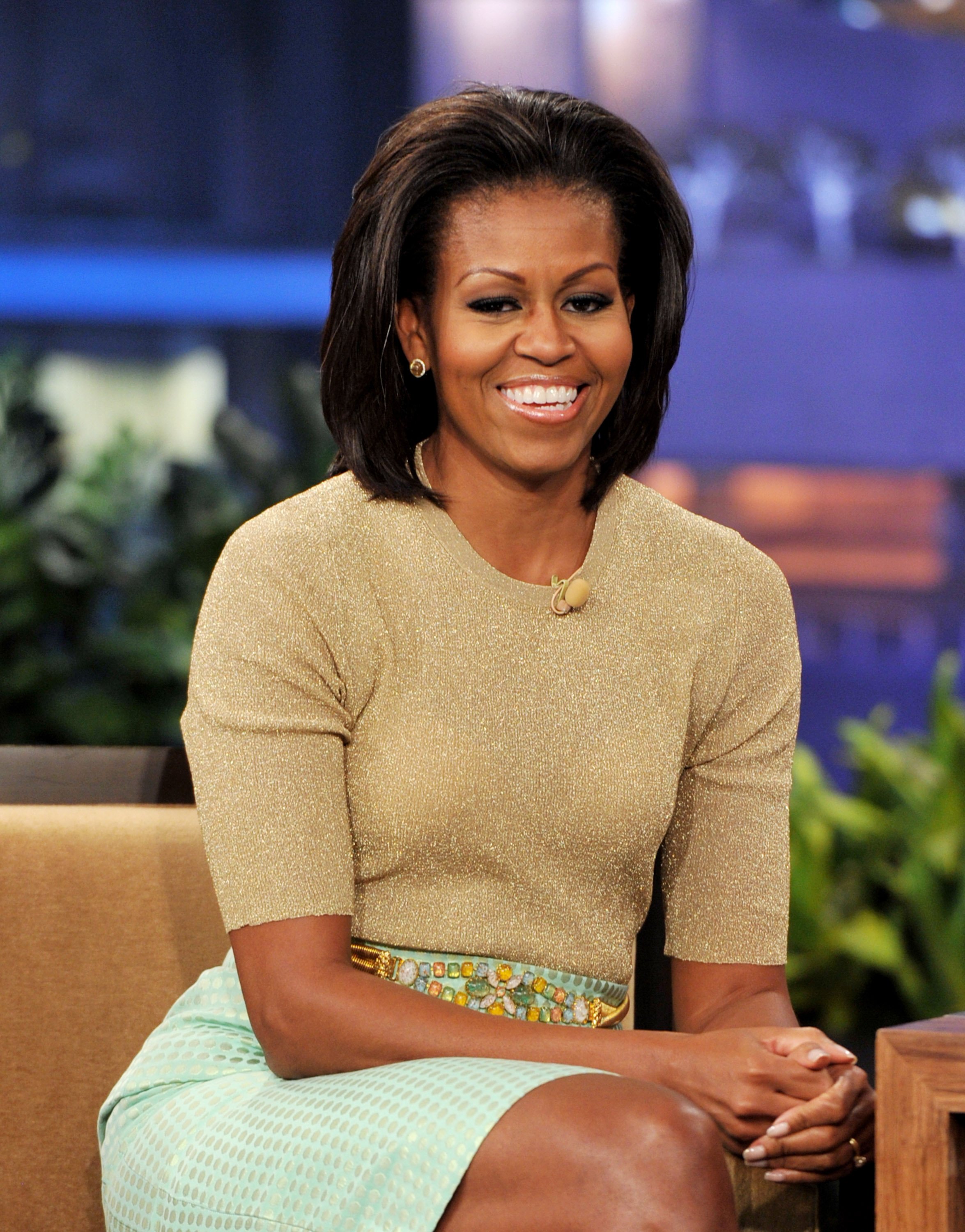 Within a week of its November 13 release in the United States and Canada, "Becoming" became an instant New York Times bestseller, selling more than any book published in the U.S last year.
CNN reports that the former U.S First Lady's book hit No. 1 on Amazon the Friday before the publication date and stayed there for nearly nine weeks.
Now, Amazon has revealed that the memoir has been the number one "most sold on Amazon across all formats" for 47 consecutive days, the longest streak since "Fifty Shades Of Grey" came out in 2012.
WATCH: Dakota Johnson and Jamie Dornan discuss the most "sensuous" moment in @FiftyShades in this *exclusive* clip: https://t.co/aCJq7DxGqP pic.twitter.com/Ep1fNHyqhD

— Marie Claire (@marieclaire) February 2, 2017
Another book briefly took the top spot on day 47, said the company, but "Becoming" returned to Number one and had remained there ever since.
Spot checks of the website this month show Obama remaining at the top of the list, with Marie Kondō and Rachel Hollis following close behind.
Since 1995, when Amazon started keeping track of sales, only seven other titles had longer streaks at No. 1. Four of those were JK Rowling "Harry Potter" titles published in 2000, 2003, 2005, and 2007 respectively.
Don't forget to enter our New Years #giveaway! We're giving away one copy of Michelle Obama's best-selling memoir, #Becoming plus a FREE annual subscription to eNotes. Enter to win: https://t.co/hExwq6xSzm ✨
(US/Canada only) pic.twitter.com/STMgdT7rC6

— eNotes 📚 (@eNotes) January 18, 2019
Others were 2003's "Da Vinci Code," 2005's "A New Earth: Awakening to Your Life's Purpose" which hit No. 1 in 2008 when Oprah Winfrey endorsed it and "Fifty Shades of Grey in 2012.
There are no updated sales figures from Penguin Random House, the publishing outfit for Obama's book, but back in November, they revealed that the book sold over 1.4 million copies in its first week.
Due to the book's performance, Obama's book tour has been extended. The wife of the 44th United States President initially toured from November 13, 2018, to December 17, 2018, but 21 more events have been added.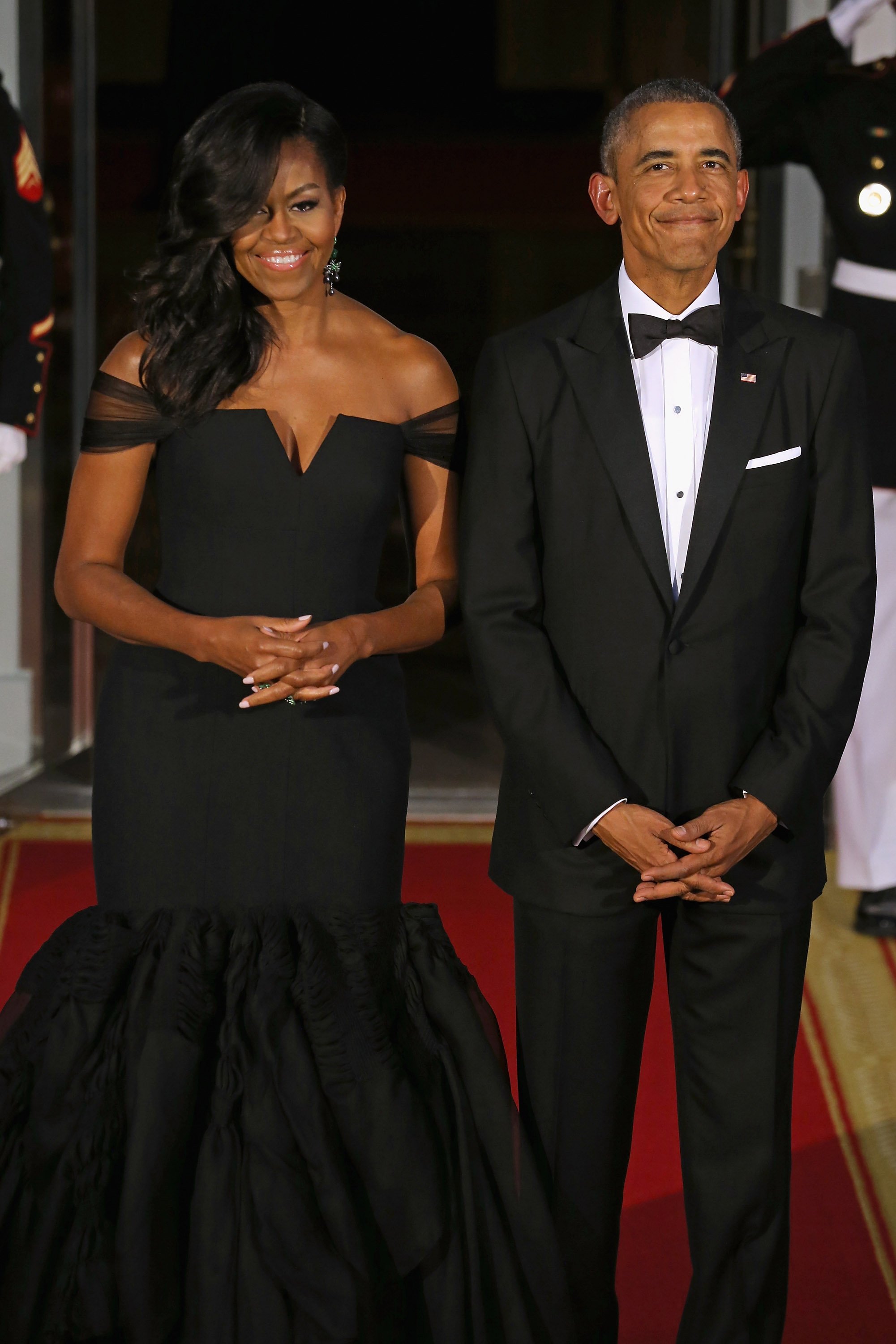 The tour schedule will see Obama, 55, visit various locations across Europe and North America, including the U.S, Canada, UK, Denmark, Sweden, Norway, France, and the Netherlands.
The final leg of her "Becoming: An Intimate Conversation with Michelle Obama" tour will kick off on February 8 at the Tacoma Dome in Tacoma, Washington and round off on May 12 at the Ryman Auditorium in Nashville, Tennessee.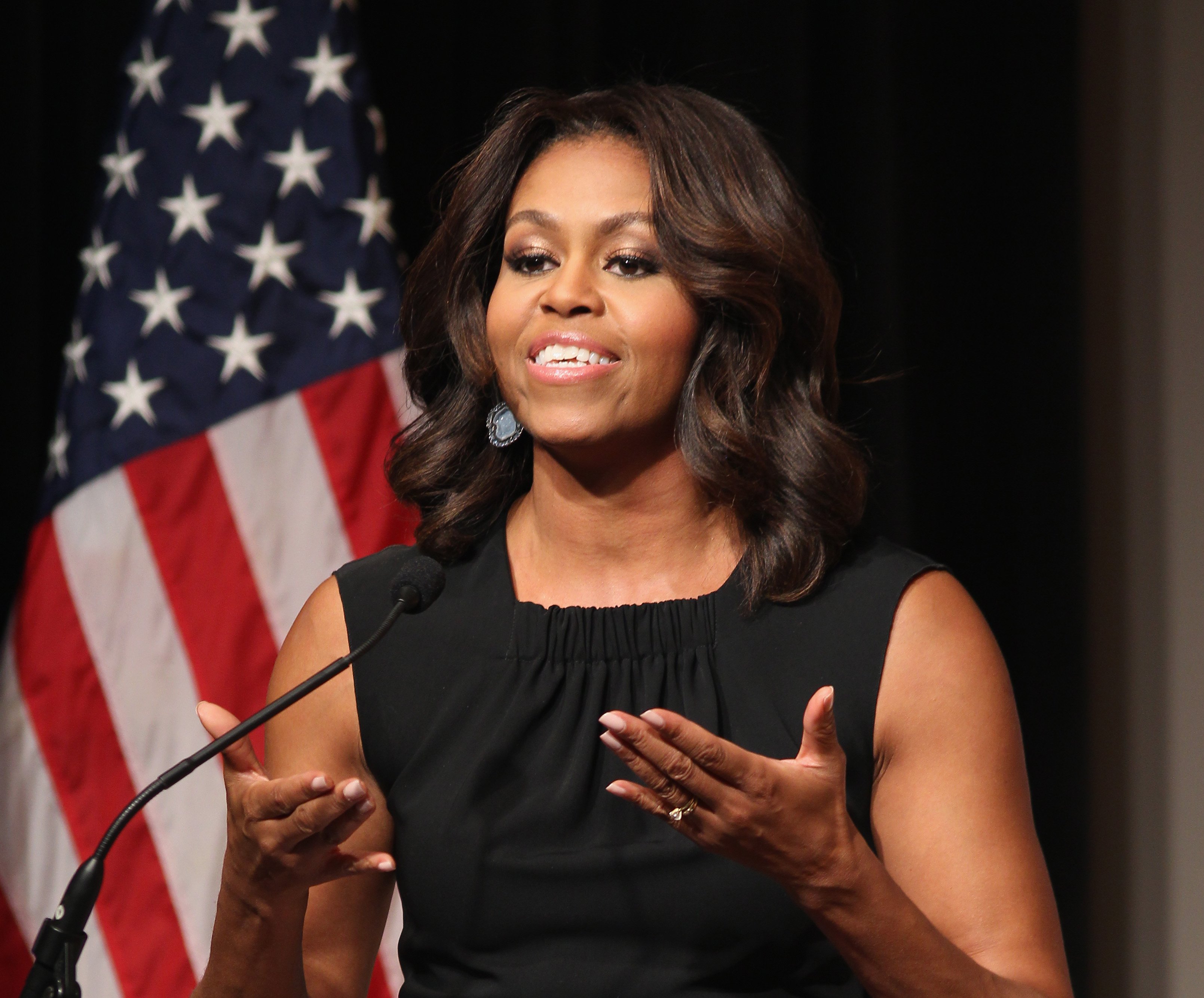 "Becoming" is an unfiltered recollection of the former first lady's life, as it trails her experiences from growing up on the South Side of Chicago to juggling the demands of motherhood with being an executive, to her time in the White House.