Nick Cannon says Kanye West would beat Drake in a hypothetical fight as he's 'got more fire'
Rapper and actor Nick Cannon sparked some controversy after saying that Kanye West would win in a hypothetical fist fight versus Drake.
Nick and Kanye were involved in a sort of feud after Kanye revealed he was not pleased about the fact that Nick brought up a past relationship between Kim Kardashian and Drake. After a while, both men decided to make amends.
However, during an interview the man had with "Raq Rants," the host asked Nick who would win in a hypothetical fight between him and Kanye. The man replied in a joyful though clear way.
NICK WOULD BEAT UP KANYE, AND KANYE WOULD BEAT UP DRAKE
"Who do you think? Hopefully, it never would have to get to that. But for conversation sake, you see that gym over there, we ain't playing around," [sic] said Nick while laughing and pointing at some lifts and heavy bags in the room.
Soon later, Nick revealed that if there were a fight between Kanye and Drake, Kim Kardashian's husband would win. He admitted that Drake was not "built like that" and that Kanye has "more fire" than the Canadian rapper.
December 29, 2018
DRAKE AND KANYE'S FEUD
Kanye and Drake have been on and off feuding since Nick brought up Kim's previous relationship, too. According to Kanye, Drake should have dispelled the rumors as soon as they began.
Apart from that, Kanye said that Drake followed his wife on Instagram and also allegedly threatened him. So far, there are not many details about that feud; Nick took a side already, though.
Kanye has not only been involved in a feud with Nick and Drake but also with Jay-Z. Even though things are calmed at the moment, Kim's husband addressed a problem both rappers had in his 2007 tune titled "Big Brother."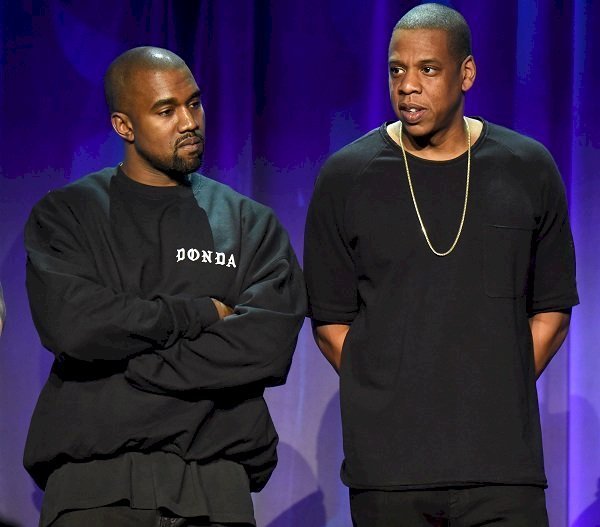 KANYE'S FEUD WITH JAY-Z
In it, he revealed that Jay-Z told him to buy tickets for one of his shows at the Madison Square Garden instead of giving them to his "friend" for free. Jay-Z later revealed that he had given Kanye four tickets already.
After that, during a concert, Kanye said that neither Jay-Z nor Beyoncé contacted Kim after her Paris' robbery and that their daughters hadn't played together. He later pointed out that he felt sorry because the Carters didn't attend his wedding to Kim.
In 2017, Jay-Z addressed the situation and said, "I love Kanye. I do. It's a complicated relationship with us … It's just that there's certain things that happened that's not really acceptable to me. And we just need to speak about it. But there's genuine love there, [sic]."