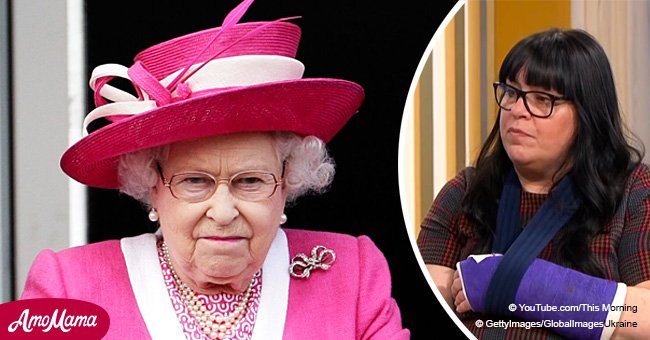 Queen is 'eager' to hear about Prince Philip's car crash victim's health in a touching voicemail

The Queen has reached out to the victim of the crash who expressed her displeasure at how members of the royal family handled the situation.
Following Prince Philip's unfortunate car crash last week Thursday, Queen Elizabeth II reached out to the victim of the accident, Emma Fairweather. This act only came after it became public knowledge that there had been no contact between the royals and Fairweather.
However, it has now confirmed that Mary Morrison, the Queens's lady-in-waiting left Emma a voicemail wherein she passed on the Queen's warmest wishes.
Morrison also expressed Her Majesty's eagerness to know how Emma was doing. So far, Prince Philip has not reached out to his victim.
Fairweather expressed her displeasure with how the situation unraveled; adamant that she deserves at least a call from the Prince.
"While it's nice the Queen has seen it may be appropriate to ask one of her staff to contact me and wish me well, she wasn't involved in the accident. I'm still quite surprised that Prince Philip hasn't felt he wants to contact me and inquire as to how I am." - Emma said.
Interestingly, Fairweather's interview on the 'This Morning' show on Monday, reveals that the Norfolk police are yet to take her statement.
She also suggested that The Duke of Edinburg be considered for prosecution.
"There needs to be a decision as to whether Philip and I are from the same walk of life or not, and we either receive the same treatment or we don't," she stated.
The Norfolk police, however, noted that the victim's medical welfare is the priority in cases like this. They then revealed that attempts made to get a statement from the crash survivor had proven abortive.
Curiously, days after the crash, Prince Philip was seen behind the wheel again, without his seatbelt in place. This act was however not to the Queen's liking.
A source revealed the Queen and Prince Charles have pleaded with Philip to stop driving; it isn't clear if the Prince will be quitting anytime soon.
Please fill in your e-mail so we can share with you our top stories!