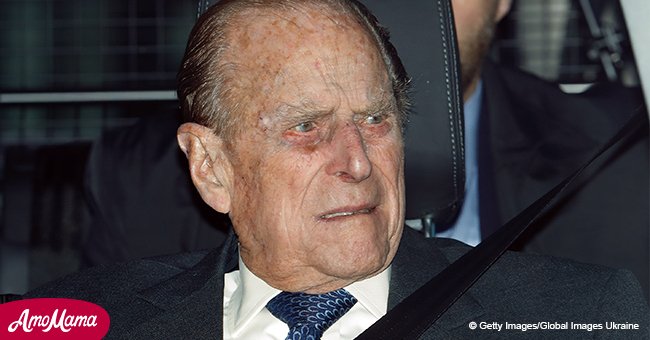 Prince Philip caught driving without a seat belt 48 hours after near-fatal crash
Prince Philip seems to be at it again since he was seen driving his brand new Land Rover Freelander without having the seatbelt on.
The 97-year-old was spotted arriving at Sandringham on Saturday, January 19, 2019, at around 2:15 p.m., after driving through a public B-road.
It has been reported that the Prince also had branches and sticks stuck under the bumper, leaving people wondering what he had been up to.
LIVING ON THE EDGE
It seems rather surprising to see the Royal out and about just 48 hours after the crash that nearly claimed his life, as well as the lives of three other victims.
Even worse than that was the fact that he didn't have the seatbelt on, which prompted Norfolk police to send the 97-year-old some words of advice.
On Thursday, January 17, Queen Elizabeth's husband found himself trapped inside his Land Rover after being shoved off the road by a Kia with two women and a baby inside.
The accident took place on the busy A149, near the Sandringham Estate in Norfolk, England, and, according to the Prince, the sun was in his eyes, which was why he didn't realize he was near the intersection.
HE DROVE BLINDLY INTO THE INTERSECTION
The Kia was driving at 60 mph when it collided with the Royal's Land Rover. Several people witnessed the crash and stopped to make sure everyone was alright.
One of those people was a man named Roy Warne, who pulled Philip from the wreckage, while the two women and the nine-month-old baby were assisted by other drivers.
Miraculously, neither the 97-year-old nor the baby suffered any injuries but one of the women broke her arm in the process while the other injured her knee.
PRINCE CHARLES IS WORRIED
It has been reported that the Royal has an up to date driver's license, which has been renewed every three years since he turned 70, but Prince Charles had previously revealed his concern regarding his father's willingness to drive at such an advanced age.
Please fill in your e-mail so we can share with you our top stories!