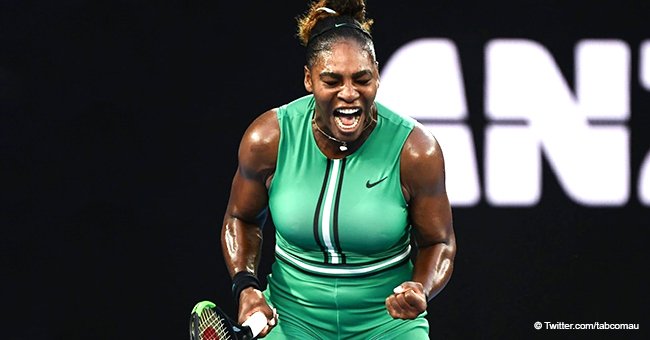 Serena Williams makes major comeback & defeats world's no. 1 Simona Halep at Australian Open
Serena Williams made a major comeback at the Australian Open this weekend after she beat the world's no. 1 player, Simona Halep.
Simona Halep of Romania has been wreaking havoc at this year's Australian Open, and last year has won her first ever Grand Slam title on the courts of Roland Garros.
On Monday night at the jam-packed Melbourne Park, she faced an all-too-familiar face in the Tennis world. While she could have easily given a tough fight because of their difference in world rankings, she was stunned. That player, currently ranked 16th in the world, was no other than Serena Williams, one of the world's greatest athletes.
Match-ups with Serena Williams going against the world's number one players has always been tricky in the world of tennis, especially since most of the time, these top-ranked players end up being considered as the match's underdog. After all, Williams has won 23 major titles, seven of them from the Australian Open. Aside from this, she is also no stranger to head-to-head matchups, as she's won eight of them and lost just once.
That's why on Monday, it wasn't a shock that Serena ended up having the better record, winning against Halep by a 6-1, 4-6, and a 6-4 score.
Williams hasn't been having an easy time getting back to her best shape after giving birth to her daughter Olympia Ohanian and has been falling short from grabbing major league titles in the past few months. That is why when it comes to her support system, she gets it from everyone around her, including her husband, her daughter, and her close friend Meghan Markle.
The two have gone through a lot of ups and downs together, that is why when it comes to the topic of motherhood, careers, and their strength as independent women, the two have a lot in common and have been leaning on each other since. After all, they are both in very similar situations, being influential women in their respective fields.
Now that Williams seems to be getting a hang of winning once again, it's only a matter of time that she's back on that podium. This time, with a gold medal in tow.
Please fill in your e-mail so we can share with you our top stories!