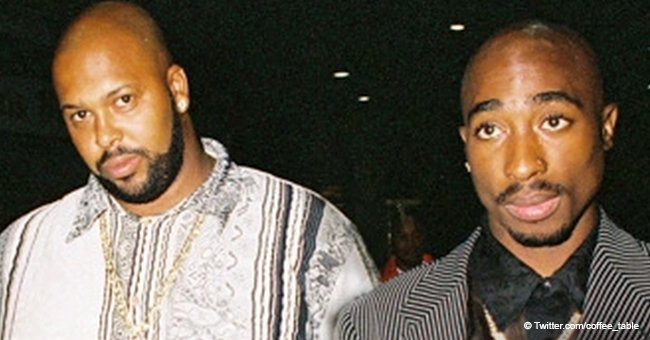 'This ain't a joke,' Suge Knight's son sparks confusion after claiming Tupac is in his studio
Suge Knight's son has got the internet confused after he claims that Tupac has been recording new songs in his studio and that new music is set to be released very soon. Although there have been talks about Tupac being alive through the years, nothing has ever been as real as this.
Suge Jacob Knight claims that Tupac is "back in the studio" making new music and says that it definitely wasn't a joke. On his Instagram, he wrote "I got Pac back in the studio. New Music coming." He even followed up his first message with one that crowdsourced for the "hottest producer" to work on the new Tupac tracks.
However, fans were quick to hate on Knight, saying that he is being disrespectful to a man who is trying to rest in peace. They even made sure to call him out about using Tupac's name, explaining that while he might have unreleased recordings of the man, it'll never be the same as having him there physically.
This is not the first time that Suge Jacob Knight claimed that Tupac Shakur is alive, though, and was famously quoted for saying that he is hiding out in Asia.
He went viral back in October when he claimed that Tupac Shakur, a legendary music artist, is definitely still alive and is currently hiding out in Malaysia from the rest of the world. However, in September 1996, Tupac was declared dead after he became a victim of a drive-by shooting in Las Vegas, Nevada.
Now, with Suge J. Knight claiming that he is back in the studio, fans of both Knight and Shakur just cannot wait to see what he is talking about, and whether or not Tupac will actually show up, alive and well, after this all blows over. For now, they are not getting their hopes up and are expecting Suge to release some dug up music from back in the '80s and '90s.
Please fill in your e-mail so we can share with you our top stories!