'View' co-host Sherri Shepherd stuns in fresh photos after a magical loss of 25 pounds
Sherri Shepherd is feeling energetic again after a strict diet through which she lost 25 pounds, and she showed off her new body during a recent photo shoot.
The actress has been on a keto diet for the last year, and the results paid off as she joined Ashley Graham at a photoshoot for her 'Swimsuits for All' line.
The 51-year-old former "View" co-host posted a behind the scenes video to her Instagram page on January 21, showing her and a group of models laughing and posing in front of the water on a beautiful day in Anguilla.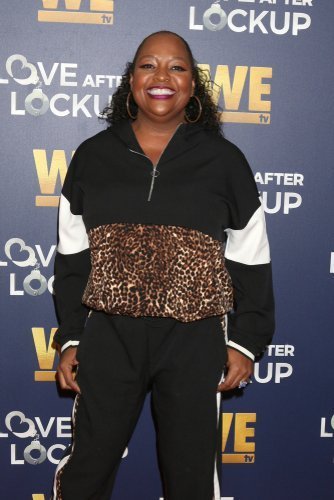 As a caption to the video Sherri added:
"Here's some behind the scenes #video from my @swimsuitsforall#photoshoot. This was a particularly scary move for me bc I artfully disguise everything on my body I don't want seen. But I said yes to being in a swimsuit bc I wanted to encourage you to run towards the very things you #fear bc there are amazing #blessings on the other side."
Sherri made a point of thanking her co-stars Tara Lynn, Emme, and Graham, who helped calm her nerves about walking around in a bathing suit, adding:
"@ashleygraham@supermodelemme @taralynn you three are the best and thank you for loving your God-given curves. You made me feel so comfortable. I laughed all day."
In a separate video, Sherri gushed about Ashley, the Cover Girl spokeswoman from the photoshoot. In the video, she asked Ashley some advice on how to look as sexy as she does.
Ashley's advice to Sherri was to try a little salsa. Humorously Sherri added:
"You wear sexuality like a fur coat around your shoulders. I wear my sexuality like I got it on a Target rack clearance sale."
As a caption to the video of herself and Ashley, Sherri wrote:
"Run slowly, look down & smile. Truly truly Love you Ashley… and loved sharing my #brusselsprouts with you."
The moment Sherri decided to take back control over her health was the day when her son, Jeffrey Tarpley asked her a question while eating a candy bar:
"Mommy, if you die, who's going to be my bodyguard?"
The actress has type-2 diabetes, and her son's words felt like someone threw a "cold bucket of water" in her face, suddenly fearing doctors informing her that she had something irreversible. 
Although the initial change to a keto diet came with its difficulties, she soon developed a strategy to keep her from cheating, saying:
"Before reaching for a bag of chips or candy, she continued, "I do a lot of self-talk of, 'Sherri, how are you going to feel? Do you want the emotion of already feeling bad with whatever you're going through?'"  
Her new goal after losing the 25 pounds is to be as healthy as possible, for her own sake, as well as being able to be there for her son. 13-year-old Jeffrey is a "special needs" child and Sherri lovingly supports him in all he does.
Jeffrey has developmental delays, but that does not make Sherri love him less, and she won't want him to be any different than the amazing person that he is.
Her wish for Jeffrey is that other people will see the beauty in his imperfections and love him the way she does.