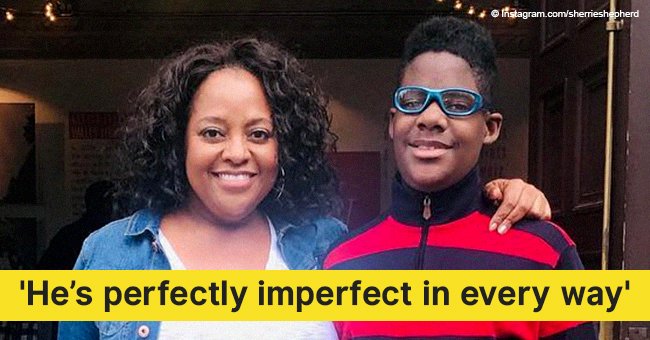 Sherri Shepherd breaks silence on her 13-year-old son's 'developmental delays'

Sherri Shepherd opened up about her 13-year-old son's medical conditions, saying that it is nothing to be ashamed of.
During the "Real Love: Relationship Reality TV" event called Past, Present & Future in Beverly Hills, California, last Tuesday, the actress opened up to People Magazine about her son, Jeffrey Charles, who has "special needs".
According to the 51-year-old former "The View" co-host, her son has developmental delays. However, it is no reason for her to love him any less. In fact, she says that God created him this way, and she has accepted him for all his "little imperfections".
"I know that God created this little boy, who's so yummy and special, and I have to accept him just in his little imperfect perfections. He's perfectly imperfect in every way."
Like any other doting mother, Shepherd says that she doesn't compare her son to any other child, saying that regardless of what he has, she loves him and always will. The actress also revealed that she wants her son to live a normal life, and so she enrolled him in classes where he gets to learn and be himself.
"I love him no matter what, and I don't compare him to other typical children. He is who he is.. I [put] him in an improv class. He gets to be silly and nerdy."
Despite his delays, it turns out that Jeffrey, like his mother, also has a knack for being on stage. When asked if he wanted to be a doctor, the teenager replied:
"No mommy, I have to make people laugh."
Regardless of what he wants to do in life, Sherri is ready to support her son all the way. After all, all she hopes is for people to love him the way she does, and see beauty in all of his imperfections.
Please fill in your e-mail so we can share with you our top stories!