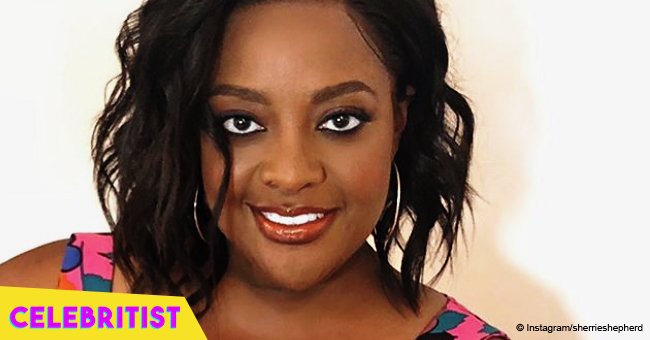 Sherri Shepherd shows off her son Jeffrey's new mohawk hairstyle in recent photos

Actress Sherri Shepherd, best known for "Everybody Loves Raymond," took to Instagram to share a slideshow of her son, Jeffrey, after getting a haircut.
In the multi-image post, the boy appeared wearing a blue New York Knicks shirt while showing off his new hairdo from many different angles in what seemed to be the actress' home.
One of the most remarkable aspects of the slideshow was that the first photo portrayed Jeffrey smiling, and the last one showed him with a much more serious face, just as if he was getting tired of being photographed that many times.
For the caption, Sherri pointed out that her son got a great mohawk and thanked the hairdresser, Korey, for such an amazing job.
As soon as the actress uploaded those pictures, her followers took to the comment section to share their thoughts. One of them was Instagram user @nettebig, who pointed out that Jeffrey was very big.
SHERRI'S RELATIONSHIP WITH SURROGATE SON
According to Page Six, Sherri and her ex-husband, Lamar Sally, split in May 2014, just before their son, Lamar Sally Jr., was born via donor egg and surrogate.
After that, the actress had been giving Lamar $4,100 a month for child support, but the man was asking for more money, a request that a judge denied in January 2017. According to Sherri, her ex-husband was trying to get more money so he could stop working.
TAKING CARE OF HER SON
The actress pointed out that Lamar Jr. wouldn't have to worry about anything for as long as she is working. The boy is included in her life insurance policy, and he would be taken care in the same way that Jeffrey would if something bad happened to her, revealed Sherri.
Finally, she pointed out that she decided to "take herself out" because she considers it is not healthy for a child to grow up with two parents when they don't get along.
COMPARING HERSELF AFTER LOSING 30 POUNDS
One of the most recent photos Sherri uploaded to her Instagram account consisted of two images pasted together. Apart from the different clothes, her physical change was evident.
In the caption, she revealed that she weighed 197 pounds and was size 18 for dresses and 16 for pants when she took the photo on the right. When the one on the left was captured, she was 165 pounds and was size 14 for dresses and 10P for pants.
Please fill in your e-mail so we can share with you our top stories!