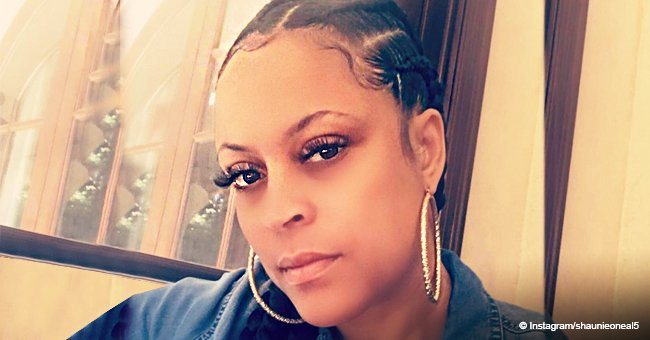 Shaunie O'neal slammed heavily after posting a message about friendship ahead of 'BBW' premiere
Shaunie O'Neal was heavily slammed after she posted a photo about friendship before the latest "Basketball Wives" premiere, which got people wondering whether or not she was creating fake drama just to up the ratings of her show's latest season.
Re-sharing the post from Snoop Dogg about mutual and healthy relationships, friendships, and associations, O'Neal uploaded her version of the typography, with the caption "If you were wondering why we're not cool."
This got people calling her out for being a source of negative energy ahead of the show, especially since the executive producer and star of the reality TV show seems to be the source of this season's "made-for-TV" drama that will be a large source of inspiration for their show's eighth season.
Her followers did not hold back in letting her know how they feel about what she was posting, saying that they're not as dumb as she thinks as she tries to stir up the pot and add drama to their show.
"@deedeeva1: @shaunieoneal5 is not a positive black women at all.. He creates a show that show women talking about each other and acting like teenagers.. We need more shows that are positive and women building each other. But we all know nobody wants to see that.. Its sad and I'm glad I don't watch this show anymore I have better things to do. That's why none of them have a man they can keep [expletive]."
"@luluu_ladyboss: Yeah show about to start. All these stupid shows think that we are dumb with their fake drama ... [expletive] @shaunieoneal5"
"@fortinisharon: @haternation_ I'm so glad Tami left the show. Shaunie so FAKE. But her its REALITY tv and she need to keep the ratings up. The only real one is Malaysia."
Amid the drama, Shaunie has been taking care of her sick 19-year-old child, who recently had to undergo heart surgery. Shareef O'Neal, his son with Shaquille, was a rookie at UCLA when he had to stop playing basketball due to a heart ailment that had to be treated right away.
Now that he is on the road to recovery, his mom claims that 2019 is finally going to be his year and that nothing was going to stop him from making a comeback and reviving his basketball career. After all, it's in his genes.
Please fill in your e-mail so we can share with you our top stories!