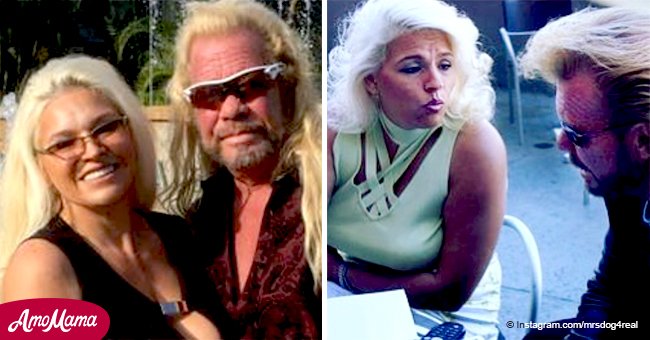 'Bounty Hunter' and Beth Chapman's wedding was clouded by Dwayne's huge loss
The couple will celebrate their 12th anniversary this year, but will not forget the huge loss Duane "Dog" Chapman suffered before the ceremony.
Chapman and his wife Beth exchanged vows just one day after his daughter, then-23-year-old Barbara Katy Chapman, died in a car accident.
On the day of her, passing Chapman convened a family meeting with his fiance and ten surviving children to discuss whether they should go ahead with the wedding.
The family decided that they would proceed with the ceremony. They wanted to celebrate life, as well as the new chapter in their life.
Chapman wore white jeans and a white vest to the ceremony, along with boots and American Indian jewelry to represent his heritage.
"Dog The Bounty Hunter" co-executive producer Boris Krutonog was his best man. Beth looked radiant in a beige lace gown.
They exchanged vows at the Hilton Waikoloa Village but had to postpone their honeymoon in Fiji due to Barbara's passing.
Prior to their wedding, the couple had between together 16 years and shared two children. They also built their bounty hunter TV show from the ground up.
Losing a child wasn't the only hardship the couple faced together. Fifteen years after they tied the not, Beth was diagnosed with stage 2 throat cancer in 2017.
Doctors informed her that the chances of recovery were only 50 percent. Chapman underwent treatment and tumor was removed later that year.
Viewers of "Dog The Bounty Hunter" followed her progress, and the network released a 2-hour special titled "Dog & Beth: Fight Of Their Lives."
When Chapman was diagnosed with cancer, Dog told said in an interview that he pledged to support her until death parts them.
He also expressed how grateful he was that God didn't part them just yet and that his wife lived another day to stand by his side.
As of April 2018, Beth was cancer-free and shared her progress with her fans. She explained:
"I knew I couldn't let it take me over. I had to keep moving, every day, moving forward. That's all you can do when you get a diagnosis like this. So I take it each day at a time."
Please fill in your e-mail so we can share with you our top stories!