Jenna Bush Hager reveals a tearful dialog she had with grandpa just months before his death
On Monday during 'TODAY' with Hoda Kotb, Jenna Bush Hager shared a touching story about a meaningful conversation she had with her late grandfather, former President George H.W. Bush.
Deep and meaningful conversations often occur when the moment is right. When that moment came a few months before her grandfather's passing, around the dinner table at their family home in Maine, it became a conversation Jenna will always cherish. 
As Jenna recalled  the conversation she and a cousin had with her late grandfather she said:
"This summer, there was one of the most profound, beautiful nights in my life. I was at my dinner table in Maine with my grandpa, and we had one," she recalled. "It was about my grandmother and how much he missed her."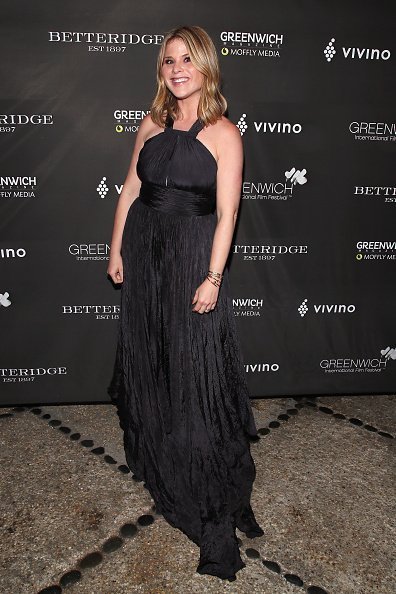 Former President George H.W. Bush drew his last breath at the age of 94, on November 30, 2018, only seven months after the death of his beloved wife, Barbara.
During the conversation Jenna had with her grandfather, he spoke of how much he missed and longed for Barbara as they "cried and held each other."
After everyone turned in for the evening, Jenna immediately shared the conversation she had with her grandfather with parents as she recalled:
"I texted my parents, 'Oh, my gosh, I just had the best conversation with Gampy about Ganny and how much he misses her, and we should all do this! And my dad was like, 'Write it down. Write down every moment.'"
Jenna's advises that one should not let such moments pass by as she added during the show:
"Do it. Do it now. It doesn't just have to be with people that you don't know if they're going to be here next summer. Life could happen so fast for any of us."
The story of Barbara and George H.W. Bush reads of true love, from the moment they met in 1941 at a Christmas dance in Greenwich, Connecticut mere weeks after the attack on Pearl Harbor, until the day both had passed on.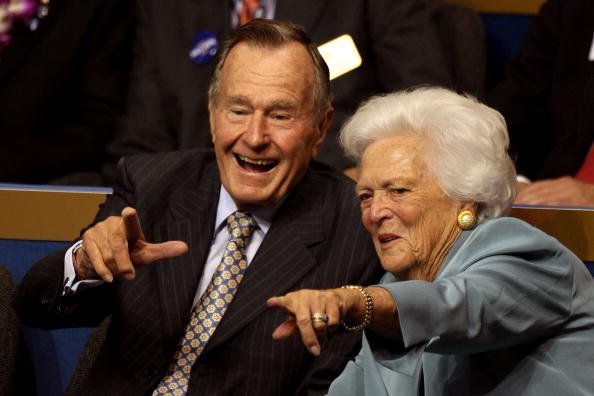 A friend of the late former president introduced the two that evening, but it was years later when Barbara
shared
her thoughts upon first meeting her future husband:
"I thought he was the most beautiful creature I had ever laid eyes on. I couldn't even breathe when he was in the room."
Barbara, 16 years old at the time attended a boarding school in South Caroline, while the 17-year-old George was a senior at Philips Academy in Andover, Massachusetts.
Distance did not keep them from developing a deep love for each other, and at the age of 19, Barbara dropped out of college to be with George.
Separated again, but this time because of World War II, they relied on letters to keep in touch. However, their situation changed after George got shot down over Chichi Jima in the Pacific on September 2, 1944.
George survived the plane crash and got sent home soon after. While on leave, the couple got married on January 6, 1945, and had six children in the years to come.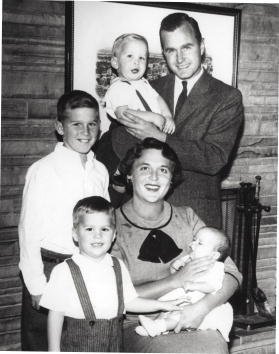 Jon Meacham, the presidential historian, recalled visiting Barbara and George at their home in Maine on July 2017. The conversation turned to the late president's time serving his country during World War II and when his plane got shot down, as Barbara
said
: 
"You must have been saved for a reason. I know there had to be a reason."
George sat silent for a moment before he pointed at Barbara stating the reason:
"You. You were the reason."
On December 12, 2018, Kathie Lee Gifford announced that she is leaving the 'TODAY' show. As thoughts turned towards a possible replacement, an NBC source revealed a few hours later the network's executives were "strongly considering" correspondent and contributor, Jenna Bush Hager.
The network is yet to announce whether Jenna's temporary replacement status will become permanent.