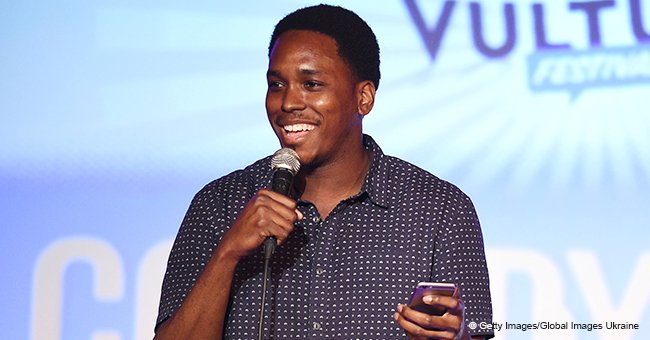 Comedian and 'Broad City' writer Kevin Barnett dies at 32
Fans from around the world were shocked to hear about the passing of comedian and "Broad City" writer Kevin Barnett, who passed away at age 32.
Kevin's death came as a huge shock to many, especially since he recently just shared a photo of himself on vacation in Mexico just three days prior to his death. Although the cause of death has yet to be disclosed, his last Instagram post was of him on a Mexican street.
"In mexico. Bought myself a sweater. Been accused of appropriation several times. In my head I just gave a lady some money so I ain't cold. Either way. Swag heavy. Mixtape comin."
However, Twentieth Century Fox Television and Fox Entertainment confirmed his death with E! News, releasing a statement about his sudden passing.
"Our hearts are broken, as are those of everyone at REL, at the news of Kevin Barnett's passing. He was an incredibly funny, wildly talented man who had so much more to do and so many more stories to tell. We send our thoughts and prayers to his friends and family during this difficult time."
Barnett was the mastermind behind a lot of television shows and movies, by both writing and contributing to their productions. He can be credited for the creation of "Broad City", "The Carmichael Show", and "The Heartbreak Kid". His most recent project, "Rel", premiered back in September and starred "Get Out" actor and comedian Lil Rel Howery and Sinbad. He was also working on a few movies, including one called "The Wrong Sissy".
Numerous celebrities made sure to pay their respects to Barnett, who has clearly impacted their lives in more ways than one.
Our thoughts and prayers go out to Kevin Barnett's family and friends during this difficult time. They have yet to release a statement to the public about the details of his death and funeral.
Please fill in your e-mail so we can share with you our top stories!