Damon Dash reportedly uses Lee Daniels' settlement money to pay off $400,000 debt
Part of Damon Dash's settlement with Lee Daniels was reportedly used to pay a debt he's owed since 2011. 
It was fortunate that Damon Dash was awarded his settlement money courtesy of Lee Daniels because he apparently needed part of that money to pay off a long-standing debt.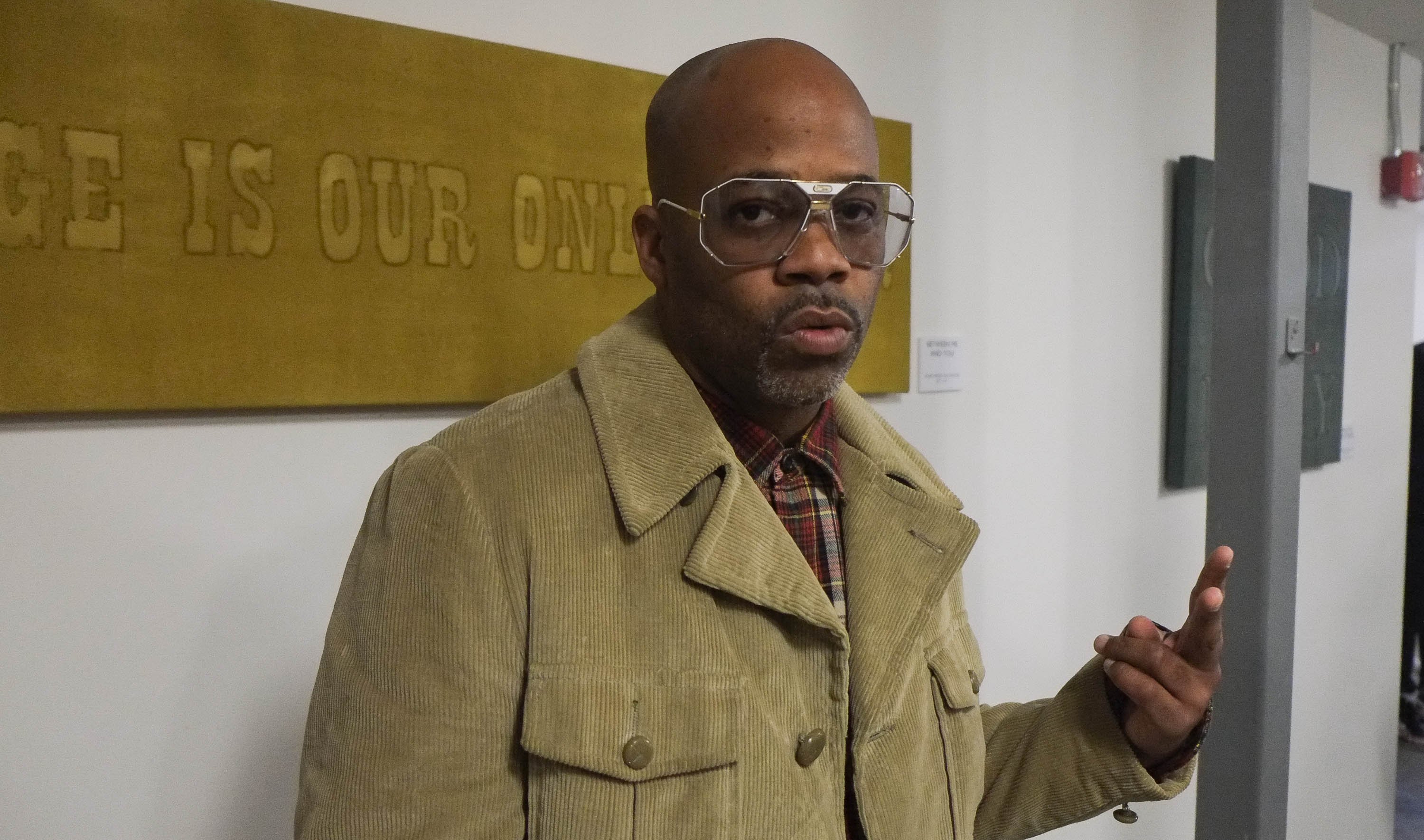 Reports recently disclosed that Dash pushed $400,000 of the money he earned from the $5 million lawsuit he and Daniels settled to a company he owed money to since 2011. 
The company, Kerison & Willoughby Capital had been trying to collect the debt, which is part of a court judgment. In its efforts to collect, the company even tried to sell the interest in Dash's company to his ex-wife Rachel Roy. 
EXCLUSIVE: Damon Dash used his Lee Daniels settlement money to pay off a debt. https://t.co/I8jr9h0Ojs

— The Blast (@TheBlastNews) January 21, 2019
In November, following Dash's settlement with Daniels, the actor/producer reached a confidential agreement with Kerison confirming the full payment of his debt. In legal papers documenting the agreement, it was stated that "monies owed to Dash from a third-party are being paid to" Kerison. He also requested the court to issue an order stating the debt had been paid. 
Dash and Daniels clashed over a Richard Pryor biopic which they both planned in 2015. The producer initially invested $2 million to fund the project. In return, Daniels, who was supposed to direct the film, was expected to give Dash co-executive producing credit and 5% of the profits. However, he failed in his obligation which prompted Dash to call out Daniels in a video that surfaced online. He eventually sued him in court for $5 million. 
Good morning everyone. Don't let Drake's new album distract you from the fact that Damon Dash walked up to Lee Daniels in the good seat section at the Hollywood Bowl in the middle of Diana Ross's concert performance and asked for his $2 Million like a real G. pic.twitter.com/spuA5aiatr

— My name is Monique, and I am excessively Black (@thejournalista) June 29, 2018
In November, the two men settled the case with Daniels paying Dash an undisclosed amount. Dash was happy with the turnout. He told TMZ, "I'm good. Just happy two people from the culture could work things out."
This is not the first time the two disputed over money. Back in 2014, Dash also sued the filmmaker for the same reason but for several projects. A "creative, fair" settlement was made according to Dash who continued to collaborate with Daniels after. 
Lee Daniels Says He Will Return Damon Dash's $2 Million Investment https://t.co/5BIrsnYkwF

— TMZ (@TMZ) June 29, 2018
Today, Dash is embroiled in a new case. This time, it's he who's being sued by a film director and movie studio. He's reportedly being sued for defamation and copyright infringement after he promoted himself as part of a project which he is no longer connected to. He was originally slated to direct the film, "The List" in 2016 but was replaced allegedly due to his being frequently high on the set. The film was since renamed to "Dear Frank" and proceeded without him. However, Dash seems to be promoting the film recently by sending advertising materials to news outlets and insinuating that he was still part of the project. Sources close to him reveal he's claiming rights to the film because it was shot in his home using his equipment. Footage was also stolen from him. He was reportedly poised to sue to fight for his rights but when director Josh Webber and Muddy Water Pictures learned of his plan, they sued him instead. 
Damon Dash Sued by Director & Studio Over Movie 'Dear Frank' https://t.co/SK0SrRdnJM

— TMZ (@TMZ) January 23, 2019
Apart from being a producer, Dash is also an entrepreneur who launched his own clothing line, Poppington Clothing. In July, his two children took part in modeling the line's first collection. Ava and Damon II were naturals in front of the camera as they enticed the line's millennial market into buying their father's products.