Michelle Obama was against young Barack running for Senate saying he should get 'a real job'
Close friend of the Obama's Valerie Jarrett, who shared that she was asked by Michelle to help her dissuade Barack from running for the US Senate, made the revelation in her upcoming memoir.
According to Jarrett, the former first lady was cautious about her then-recent husband putting his career before their marriage, and she was always outspoken when it came to let Barack know what she wanted from him.
In her book "Finding My Voice: My Journey to the West Wing and the Path Forward," Jarrett recalled how Michelle convinced her to host an "intervention" for Barack in order to keep him from pursuing a political career.
Michelle allegedly was opposed to Barack going into politics because she felt she was taking care of most of the family responsibilities, and she wanted to balance things. Read more on our Twitter account @amomama_usa
"OK. We'll do this. But if you lose, can we say this is over and you'll get a real job?" Michelle reportedly asked Barack, referring to his decision to become a US senator, to what he agreed.
But before that, when Barack was an Illinois State Senator, Michelle had strict guidelines for him to follow to guarantee that he was really committed to the relationship.
"She didn't care how tired he was from a week of work, when he arrived home from Springfield, he had to go to the grocery store," Jarrett writes.
"She set very clear divisions of labor and expectations that he had to meet in order to signal that he was committed to their partnership, and when he didn't come through, she didn't give him a free ride."
-Valerie Jarrett, "Finding My Voice: My Journey to the West Wing and the Path Forward," 2019.
Then, when Barack was elected to the US Senate, and had to move to Washington D.C., Michelle decided to stay in Chicago where she was going to devote herself to raise their daughters Malia and Sasha.
Jarrett makes clear that Michelle's intentions were not to get in the way of her husband's dreams but to force him into a partnership and a family structure that made them strong enough to go through their White House years.
"She was determined to try to protect the family from his career, because it was so demanding not just of him but of them," writes Jarrett.
BECOMING MICHELLE OBAMA
55-year-old Michelle has also dedicated time to revisit her life journey alongside the former President of the United States of America, with the writing and release of her immensely popular memoir titled "Becoming."
She wouldn't have chosen a better time for sharing her story with the world, now that she has won the distinction of being America's "Most Admired Woman" on Gallup's 2018 list of the country's most admired people.
Michelle thus ends Hillary Clinton's reign of 17 years holding the honor, sending her and current first lady Melania Trump to the third place. Media mogul Oprah Winfrey came in second.
MICHELLE GIVES ADVICE TO MEGHAN
Michelle's strong will and character were proven during the eight years she spent at the White House next to one of the most powerful men in the world and still managed to give her daughters the closest to an ordinary childhood.
So it is not surprising that she has a thing or two to share with 37-year-old Meghan Markle, Duchess of Sussex, who left behind her Hollywood years to marry into the British Royal Family in May 2018.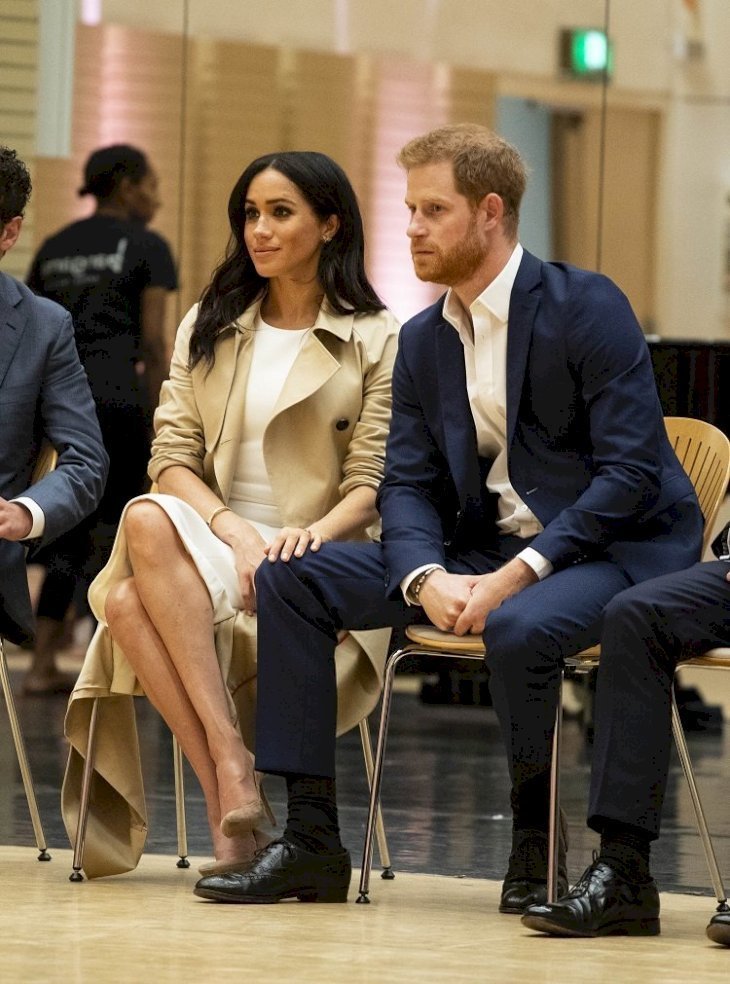 Back in December, Michelle gave an interview for Good Housekeeping on which she shared the piece of advice she would give Markle about adjusting to her life as a royal.
"My biggest piece of advice would be to take some time and don't be in a hurry to do anything," she said.
"I spent the first few months in the White House mainly worrying about my daughters, making sure they were off to a good start at school and making new friends before I launched into any more ambitious work," Michelle added.