Touching moment stranger holds an umbrella for deputy honoring fallen officer in heavy rain
A bystander captured the world's imagination by sheltering a saluting police officer under his umbrella.
Birmingham Alabama was the setting for a moving scene captured on camera by a bystander as the funeral procession for an officer killed in the line of duty.
The photo, which has gone viral, was taken on January 19, 2019, and shows the poignant moment Officer Tiffany Dial saluted her fallen colleague in the falling rain.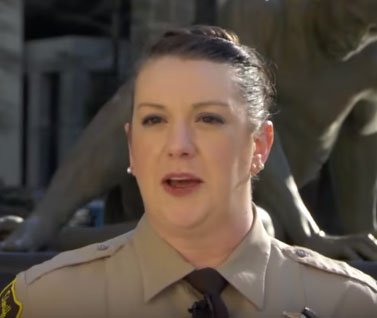 "It meant a lot, in ways you can't even put into words. It wasn't just about keeping the rain off of me for that little bit, it meant a lot more than that."
BIDDING FAREWELL TO A FALLEN COMRADE
Like so many of Birmingham's law enforcement officers, Dial wanted to pay one last homage to her fallen comrade, Sergeant Wytasha Carter.
Carter had been shot and killed while trying to apprehend a suspect, and Dial was determined to pay her last respects. She saluted his hearse as it drove by in the pouring rain, and a stranger sheltered her with his umbrella.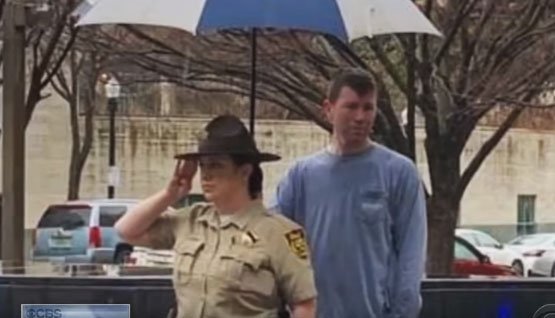 Dial was at the funeral in representation of her shift, who was on duty and unable to pay their respects in person. 
THE KINDNESS OF STRANGERS
The viral photo shows Dial in her uniform and a broad-brimmed hat, saluting the funeral procession - and behind her, a man holds up an umbrella to protect her from the rain.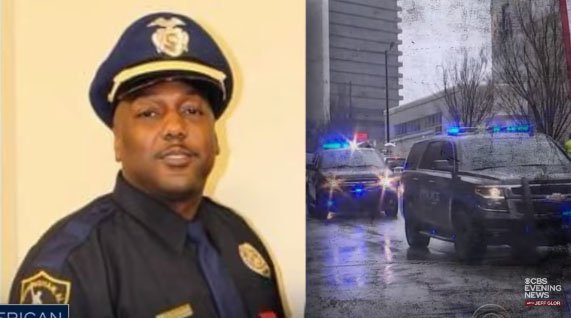 IDENTIFYING THE KIND CITIZEN
As the photo went viral, people started asking for anyone who could identify the man who had sheltered Officer Dial for half-an-hour during the funeral procession to come forward. 
The kind stranger was identified as Shawn Allen. Curiously, Allen - a civilian - actually works in the same building as Daly, but the two had never met.
A GESTURE OF RESPECT AND APPRECIATION
Allen, who is a deputy district attorney, explained why he sheltered Daly:
"I didn't want her to get wet while I stood there dry. My intention was never to get attention. My intention was to pay my respects to Sgt. Carter and to help this deputy who paid her respects to Sgt. Carter."
Dial was at the funeral in representation of her shift, who was on duty and unable to pay their respects in person. 
Officer Dial has credited Shawn Allen with teaching her an important lesson about the work she does, and how it is valued by the community she serves.
DUCHESS MEGHAN SHELTERS HARRY UNDER HER UMBRELLA
Another sweet moment captured by a photo was between the newlywed Duchess Meghan and Prince Harry during their Australian tour in October 2018.
Prince Harry was scheduled to give a speech in Dubbo in an outdoor venue when it started raining. The Mayor of Dubbo stepped forward and offered the Prince his own umbrella to which he replied:
"It's all right, I've got my wife."
At that was when the radiant Duchess raised her umbrella to shelter her husband, and kept him dry during his speech.
The Royal couple is expecting their first child in the Spring, and keeping in mind the traditionally rainy British weather, they might need a bigger umbrella.
In a related story, cameras captured the bizarre moment President Trump left his umbrella helplessly fluttering in the wind.