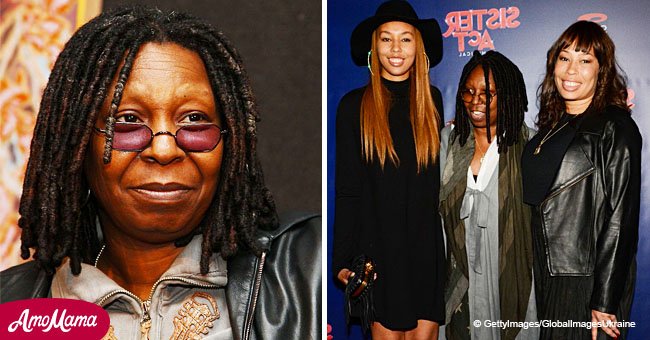 Whoopi Goldberg's Grandchildren Are All Grown up and Seem to Have Inherited Her Creative Gene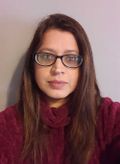 Whoopi Goldberg is a multi-talented, multifaceted individual. Rock star, TV host, and award-winning actress in public, she is also a terrific grandmother to three grandchildren in private.
Whoopi Goldberg has been married multiple times and has one child. Her only daughter Alex, from her first marriage to Alvin Martin, has blessed her with three grandchildren, her first child as a result of teenage pregnancy.
Amarah Skye, 29, Jerzey, 23, and Mason, 20, are, by her own account, spoiled by their grandmother. They not only resemble Whoopi but they have also inherited her creativity.
Amarah Skye Dean is a visual artist married to Christopher Burr Reynaud. The couple has a two-year-old daughter called Charli Rose Burr-Reynaud, Whoopi's great-granddaughter.
Shortly after her birth, Whoopi shared a video of herself trying to bottle feed Charli Rose, her rusty mothering abilities being put to the test.
Jerzey is a fashion designer and her label Jersey Kennedy Design is based in LA. Jerzey has shown her support for her grandmother by attending Joan Rivers' funeral with her.
After the funeral, Whoopi took her then-aspiring fashion designer granddaughter to New York Fashion Week where she got to mingle with catwalk stars.
Asked to comment on her grandmother's eccentric clothing style, she said:
"She has cool clothes. I like the oversized look."
Mason Dean is the baby of the family, having just celebrated his twentieth birthday last September. He is yet another creative grandchild for Goldberg to be proud of.
Listed as an actor, producer, as well as writer, Whoopi took to social media to announce his album release 3 years ago, urging her fans to listen to it.
It would seem that outspoken Whoopi Goldberg lives up to the title of grandmother and great-grandmother with all the gusto that she puts into everything else.
Ever present in her loved ones' lives and completely committed to their success, what more could anyone ask for from a larger than life legend such as herself.
Whoopi said of her grandchildren when they were younger that they enjoy most the adventures they share with her. She once admitted to Piers Morgan that marriage wasn't for her but family is her life, saying:
"You have to really be committed to them. And I'm just — I don't have that commitment. I'm committed to my family.
Please fill in your e-mail so we can share with you our top stories!