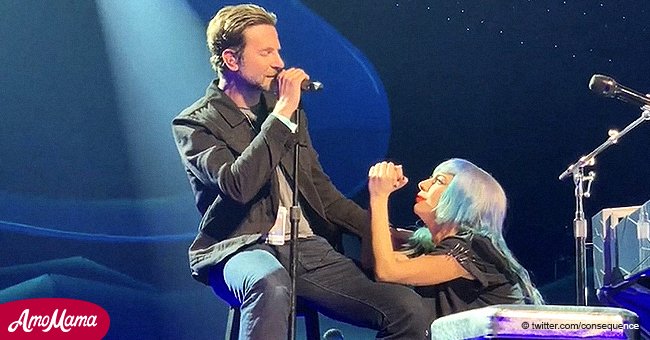 Lady Gaga and Bradley Cooper bewitch fans with first live performance of hit song "Shallow"
Lady Gaga and Bradley Cooper have developed a very close bond in the past few months and now they wowed the world with a live performance of the hit "Shallow."
The song, which is nominated to the Best Original Song Academy Award, comes from the movie "A Star is Born," in which Gaga and Cooper starred together.
As can be seen in the video going viral on social media, the duo performed the song for the first time in front of an audience and the reception couldn't have been better.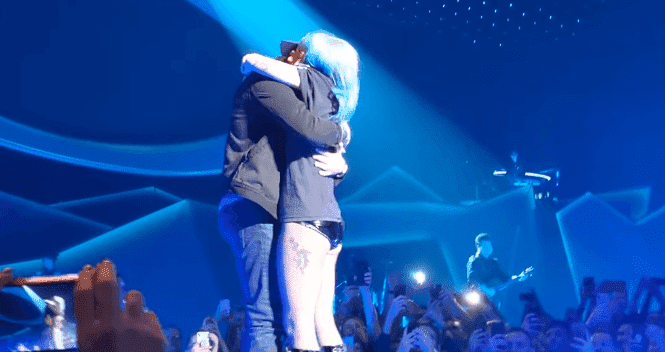 Gaga and Cooper hugging prior to the performance - Youtube/Garrett Gagnon
TOTALLY UNEXPECTED
The moment took place during Gaga's latest Enigma residency concert in Las Vegas, Nevada, on Saturday, January 26, 2019, driving those in attendance wild.
Usually, the famous pop star ends her show with the Oscar-nominated song, but this time she decided to surprise her fans by calling Cooper to stage to sing with her.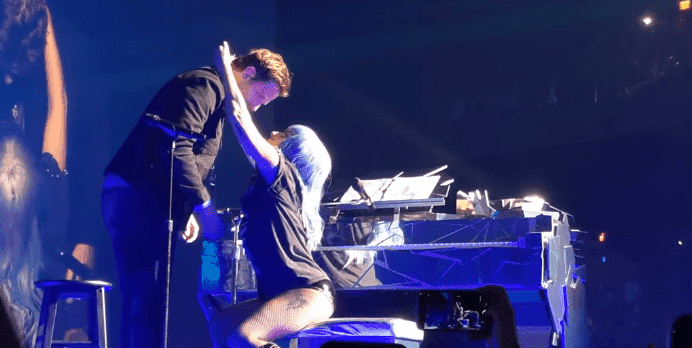 Gaga helping Cooper with the sound equipment - Youtube/Garrett Gagnon
The actor, who was also responsible for directing the movie, wasn't shy and appeared in front of thousands of screaming fans who just couldn't believe their luck.
Cooper started singing his part of the lyrics as Gaga sat by his knees, watching him perform. After his verses, the singer sat back the piano in front of them and started playing, perfectly delivering her part.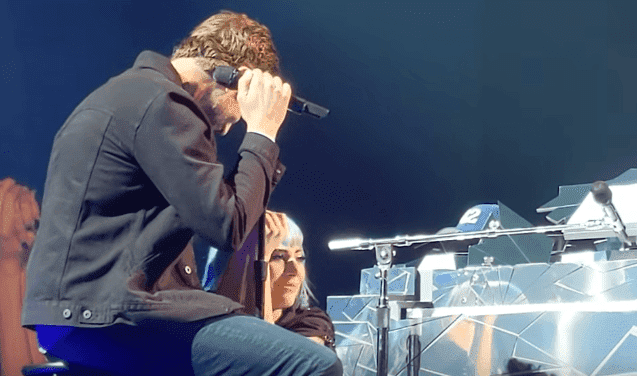 Gaga and Cooper in between verses - Youtube/Garrett Gagnon
A VERY EMOTIONAL ENDING
It didn't take long for the actor to join her, putting an arm around her waist and singing along with her as everyone in the audience tried to capture the unique moment on their cellphones.
The duo finished their performance by resting their heads against each other, a moment that was received by a strong wave of applause and cheers.
NOMINATIONS GALORE
"A Star is Born" is expected to be one of the biggest winners at the 2019 Academy Awards, which will take place on February 25, particularly due to its seven nominations. Still, it won't be a walk in the park.
"Vice," the movie about former Vice President Dick Cheney, has eight Academy Awad nominations, and although it didn't have the same impact as Cooper's flick, the project will certainly make its presence known.
Please fill in your e-mail so we can share with you our top stories!