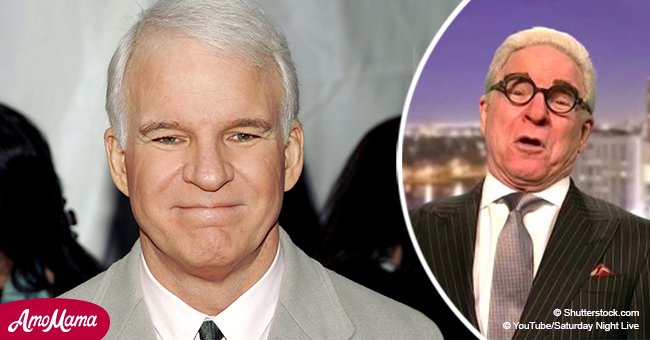 Steve Martin made a surprising return to 'Saturday Night Live' in a brand new role
Steve Martin returned to Saturday Night Live" for a surprise parody, after the recent indictment of the former presidential advisor, Roger Stone.
As part of the Robert Meuller investigation into Russian involvement in the 2016 presidential election, Roger Stone got indicted on several counts on January 25, 2019.
Steve Martin appeared on the sketch as the former aide, Stone, along with Fox News' Tucker Carlson, played by Alex Moffat. Talking about his arrest and the few public appearances Stone made afterward, Martin' Stone said:
"Afterwards I could only manage one radio interview and a speech from the steps of the courthouse and two appearances on television."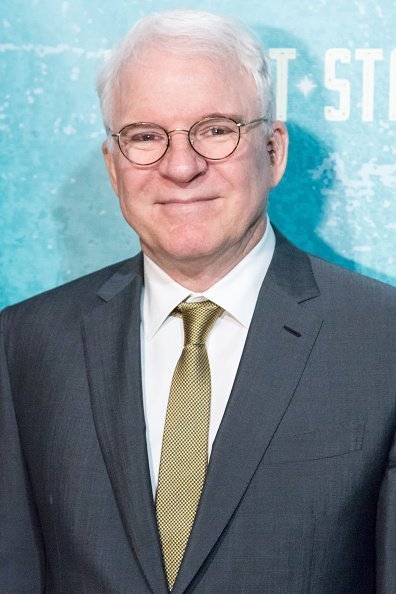 Steve Martin at the Opening Night Of 'Bright Star' at Ahmanson Theatre on October 20, 2017, in Los Angeles, California. | Photo: Getty Images.
Noting that it "was horrible" there were so few appearances after his arrest, he spoke more of the experience
adding
:
"Hey, wow, what a fun couple of days! I'm lovin' the ride! Go, Nixon!"
Alex's Tucker Carlson asked 'Stone' about the indictments and the days that followed his arrest, to which he replied:
"Honestly, I think I'm the happiest I've ever been in my life. I mean, seven felonies! I can't even count that high. How cool is that?"
The sympathetic suggestion came from Alex's Tucker that 'Stone' should portray himself as a "feeble old man," which appealed to Steve Martin as he quickly changed tactics and added:
"Oh, right the pity thing. I'm just a poor, helpless old man. I'm 66. I'm almost as old as Sting!"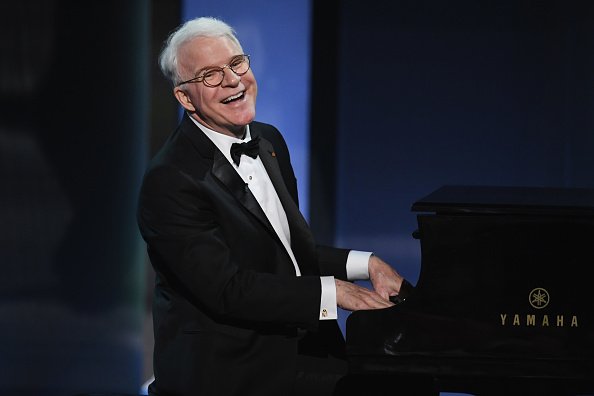 Steve Martin performs onstage during American Film Institute's 45th Life Achievement Award Gala on June 8, 2017, in Hollywood, California. | Photo: Getty Images.
Noting that Martin's Stone is now 'poverty-stricken,' Alex asked how others could help to which stone said:
"I'm broke from my legal battles, and no one wants to buy my books. I've set up a donation page, based on a phrase people have been yelling at me, called; "Hey Rodger, go fund yourself!"
Steve Martin's history with 'Saturday Night Live' goes back to the mid-1970s where he became not only a frequent guest on the show but one of the most successful hosts.
With 27 appearances and 15 guest-hosted episodes, Steve entertained fans with his sketches and stand-up comedy.
The 73-year-old actor and comedian became a household name by the late 1970s after regular appearances on 'The Tonight Show Starring Johnny Carson,' 'The Gong Show,' 'The Muppet Show,' and 'Saturday Night Live.'
Even though his TV appearances led to the release of a comedy album in 1977, 'Let's Get Small' that went platinum, Steve decided to focus on his acting career by 1981.
Fans may remember Steve from his latest feature film, 'Billy Flynn's Long Halftime Walk' which came out in 2016, or by earlier classics like, 'Parenthood' from 1989, or 'Father of the Bride' in 1991. 'Housesitter,' where Steve played opposite Goldie Hawn and Dana Delany and became a comedy hit, as well as the 1999 film, 'Bowfinger' he starred in the Eddie Murphy.
With performances getting less, seeing Steve on top form during the latest parody sketch was entertaining. However, during 'SNL' last show for the year 2018, their Christmas parody sketch got ill-received by the president. The morning after the show, President Trump took to Twitter and furiously called for legal action to be taken against the show.
The 'SNL' sketch featured Ben Stiller as Michael Cohen, Robert De Niro as Rober Meuller, and Matt Damon as Brett Kavanaugh. The president got portrayed by none other than Alec Baldwin.
Please fill in your e-mail so we can share with you our top stories!