Rare public PDA of Keith Urban and Nicole Kidman during the Christmas holidays we almost missed
The hottest couple in town is at it again, Nicole Kidman and hot husband Keith Urban are well known for continually getting involved in PDA.
And once they begin to display affection, they enter a world of their own.
To celebrate post-Christmas,  they took a trip down to Palm Beach in Sydney, Australia.
Nicole looked hot and fit, the 51-year-old opted for a black and white polka dot two-piece bikini. While her husband, Urban also 51, wore black shorts, showing off his toned body and tattoos. 
Kidman was photographed leaning on her man while she planted a hot kiss on his lips with her summer hat covering both their faces.
This comes just days after they posted a series of PDA pictures to mark Christmas.
Just recently at the Australian Open 2019, Nicole and Urban could not help but get all cuddly; one could almost yell at them to 'get a room!'
They kissed and did some pretty heavy petting while sitting at the stands at the Rod Laver Arena, Melbourne, Australia.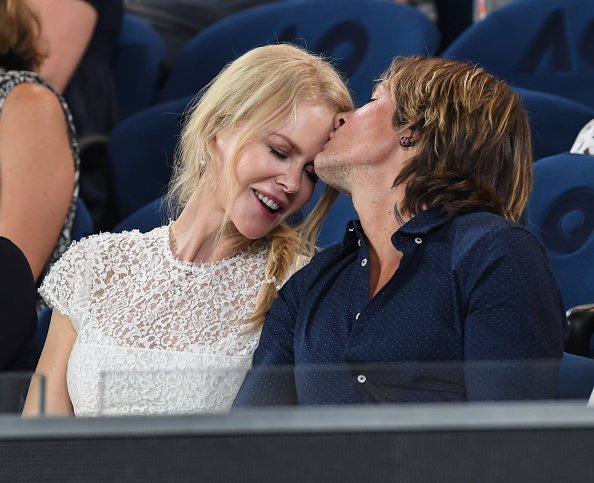 They seemed less interested in watching the semi-finals of the female category between, Naomi Osaka from Japan and her counterpart Karolina Pliskova from the Czech Republic. 
Nicole Kidman looked breathtaking in a white lace dress, with her hair done to the side in a loose braid. White has always been a soothing color for the actress. Her husband, Urban opted for a more casual look with a navy blue button-down shirt and black jeans; always bringing the country star out in him.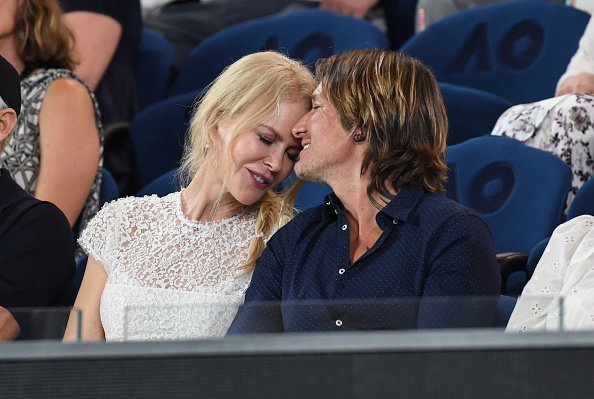 They both looked thrilled and could not keep their hands off each other.
Nicole posted a selfie of herself and Urban on her Instagram and captioned it "I love the tennis! Thanks for having us #AusOpen."
The actress who has been very busy with the release of two of her hit movies has always managed to strike a balance between work and family commitments.
She had to transform herself entirely in her latest movie, Destroyer. She admits it is hard shooting movies that her two daughters, 10-year-old Sunday and 8-year-old Faith cannot watch, but she's drawn to the script.
She says they were so scared of the makeup she had on at home once from the movie: "They were a bit scared. They found it scary, yeah."
Aquaman, on the other hand, has been in the cinemas since last year, and she has been getting many accolades for her role has Aquaman's mother - Atlanna.
It looks like its going to be a PDA-filled year for the actress and her man.