How Bradley Cooper banned Lady Gaga from wearing makeup in 'A Star Is Born'
For Lady Gaga's role as a struggling artist in her latest multi-award nominated film, Bradley Cooper strickly enforced the no-makeup rule.
Following 'A Star Is Born's' premiere on August 31, 2018, the movie received many acclaimed nominations, including 8 Academy Awards, which comes to our screens in February 2019. 
Bradley Cooper, who had his directorial debut with the film, requested the natural look for Lady Gaga's role. She had to dye her hair back to its original color and put away her makeup bag.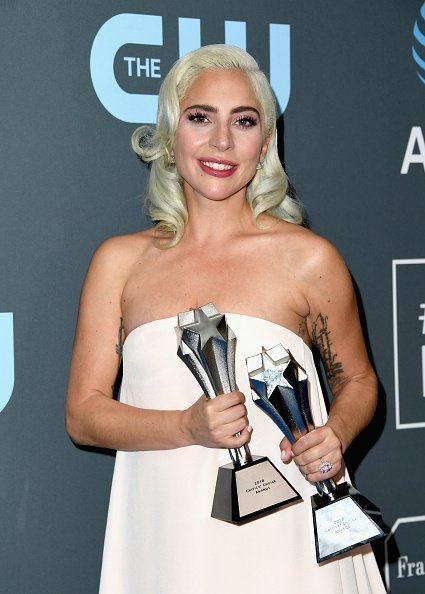 During an interview on the 'Graham Norton Show,' Lady Gaga admitted  it wasn't easy as she
said
:
"I tried to sneak some make-up in, but Bradley wouldn't go for it…"
Although Bradley Cooper added that the "incredible" Lady Gaga had to stay true to her character and did a fantastic job.
Bradley and Lady Gaga had become good friends while working on the movie, and Lady Gaga, in turn, gushed about Bradley's talent. As Bradley, both directed and acted in the film; he faced the challenge head-on as he added:
"Before I said yes, a lot of friends said: 'Don't do it. It's a crazy idea.' But once Lady Gaga agreed, I had to do it."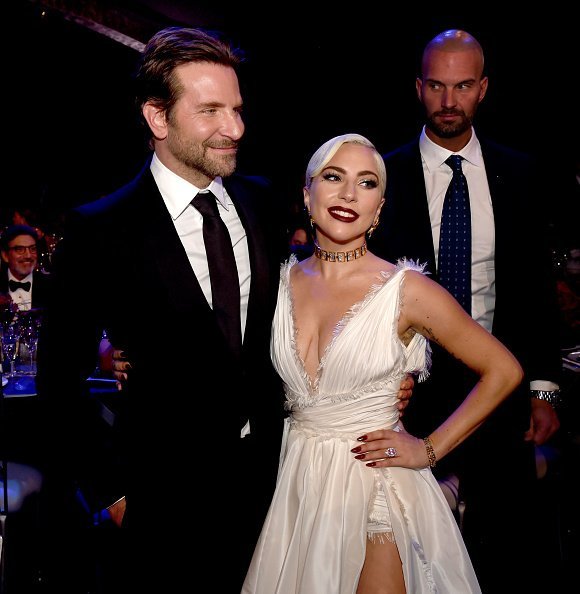 For Lady Gaga the decision to appear in the film was an easy one as she
replied
:
"Once I heard Bradley sing I was blown away by him, I was moved by his passion. He may have had to convince other people to have me in the movie but, he didn't have to convince me."
During Lady Gaga's performance on January 26 as part of her 'Enigma' residency in Las Vegas, she surprised fans with an appearance by Bradley Cooper.
The pair performed the Oscar-nominated song, 'Shallow' and started the emotional song while Lady Gaga knelt in front of Bradley as he started to sing as emotions flared up. For Gaga's part of the song, she moved to the piano for a beautiful rendition which the pair finished as Bradley went sat next to her.
It has been a fantastic year for everyone involved in the making of 'A Star is Born.' With numerous nominations across the board, Lady Gaga made history when she became the first person to be nominated for 'Best Original Song' and 'Best Actress' in the same year. 
Tony Bennett, who performed with Lady Gaga in Las Vegas a few days before the Academy Awards nominations got made public, warmly congratulated the singer/actress on her achievement shortly after the announcement got made with a beautiful message on Twitter:
Dear Lady - I always knew you could do anything at the highest level of artistry. Congratulations on your Oscar nominations! Love, Tony@ladygaga pic.twitter.com/LrbyoDDBtw

— Tony Bennett (@itstonybennett) January 22, 2019
Tony Bennett and Lady Gaga remained close after their 'Cheek to Cheek' collaboration in 2014. Lady Gaga already won a Critics' Choice Award and a Golden Globe for best song, while she tied with Glenn Close for best actress.