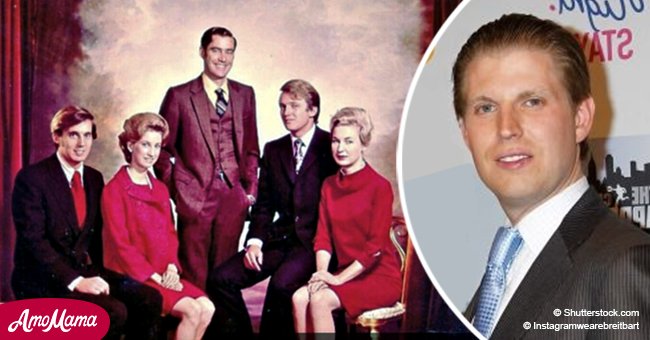 Eric Trump mocked for praising dad donating $100K from presidential wage to alcoholism research
In keeping with his promise to donate his presidential salary, President Donald Trump has given away $100 000. His third-quarter salary from last year has gone to the federal agency that researches alcoholism and alcohol-related problems.
On Monday, his son took to Twitter to share and praise his father's initiative. However, instead of getting positive feedback, many people weren't impressed.
When President Donald Trump was still a presidential candidate he promised not to accept the $400,000 annual salary that a president gets. Instead, he said he'd donate it to various federal departments and agencies.
In the past two years, the politician has given his salary to departments of Education, Health and Human Services, Transportation, Veterans Affairs, and many others. Last week, the White House revealed that his 2018 third-quarter salary would go to the National Institute on Alcohol Abuse and Alcoholism.
Alcoholism is a personal issue for the politician because his older brother, Fred Jr., died in 1981 after struggling with alcohol-related problems. He was 43.
In a 2017 speech about the opioid epidemic, the president said:
"I had a brother, Fred – great guy, best-looking guy, best personality, much better than mine. But he had a problem, he had a problem with alcohol and he would tell me 'don't drink, don't drink."
Honoring the good deed, the president's son Eric Trump shared an image that spoke of the donation. However, some of his followers were not thrilled with the donation.
A few people posted wanting to see proof, while others felt that he should also donate his tax returns. One user called Donald's donation a "skam [sp] charity."
"It helps when you have supplemental income from other countries and violate the emoluments clause. His skam charity was shut down and he's only trying to distract from his other crimes and missteps. There is nothing selfless about this."
Speaking about his relationship with alcohol, the president shared:
"I don't drink beer. I've never had a beer. And I'm not saying good or bad, some people like it. I just choose not to do that for a lot of reasons."
He also revealed that his abstinence from alcohol was "one of my only good traits."
Please fill in your e-mail so we can share with you our top stories!