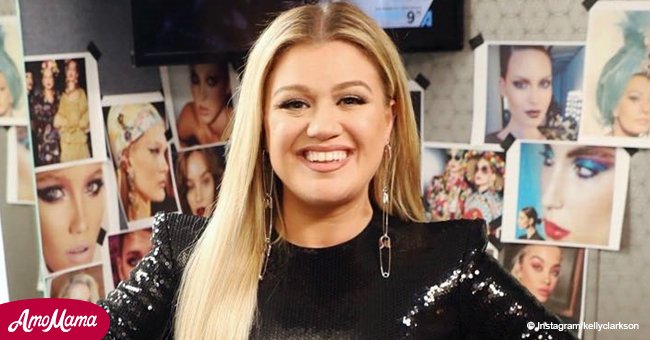 'The Kelly Clarkson Show' is no longer a rumor now that NBC released a teaser
"The Voice" coach, Kelly Clarkson is apparently headed for something much bigger. NBC released a teaser of an upcoming show, "The Kelly Clarkson Show."
Singer, Kelly Clarkson is known for speaking her mind. She's addressed everything from standing up for contestants on The Voice to her thoughts about wine and weight gain.
The superstar has even opened up about the struggles of motherhood. Naturally, her fans are stoked that Kelly is all set to star in her own day time talk show.
Rumors that a series could be on the cards for Clarkson started in 2018. TV host Steve Harvey fueled speculations when he suggested Kelly could be replacing his slot on NBC.
However, Kelly has been extremely quiet on the topic and has never commented on the rumored project. The "American Idol" alum is now officially promoting "The Kelly Clarkson Show."
She recently took to Twitter and posted her first official promotion. She encouraged fans to visit the show website and follow its social media channels.
"You can now follow the @KellyClarksonTV on all platforms! For more information check out http://kellyclarksonshow.com !! – Team KC." tweeted Kelly Clarkson.
The Kelly Clarkson Show will be on NBC. It is set to make its television debut on Monday, September 9 in an hour-long slot at 2 p.m. ET.
"I literally cannot wait to do this show," Kelly said in the first promotion video. "I'm so stoked. We have a few surprises up our sleeve for daytime. It's gonna be good. Or, it'll be what it's gonna be. You can like it or not!"
It will be produced in Los Angeles and will involve a combination of interviews and musical performances with celebrities and everyday people.
In an interview with Variety, executive producer Alex Duda said:
"Kelly has something to say to the daytime audience that is unlike anybody else in the daypart right now. She's a 36-year-old mom living in a blended family. She's living a big life right now at the top of her career trajectory. She's so good at connecting with people."
Fans can't wait to see what Kelly has in store. Last year she had blown them away with a stunning performance during the season finale of 'The Voice,' Kelly Clarkson. She and Jennifer Hudson sang their version of "O, Holy Night."
Please fill in your e-mail so we can share with you our top stories!