Kelly Clarkson sings classic carol with Jennifer Hudson, and their powerful voices are chilling
During the season finale of 'The Voice,' Kelly Clarkson and Jennifer Hudson sang their version of 'O, Holy Night' and delivered a once in a lifetime performance with a standing ovation from the crowd.
The biggest and last show of this year's season of 'The Voice' came to an end on Tuesday, December 18. Fans eagerly awaited the announcement of the winner, from the four amazing finalists this year.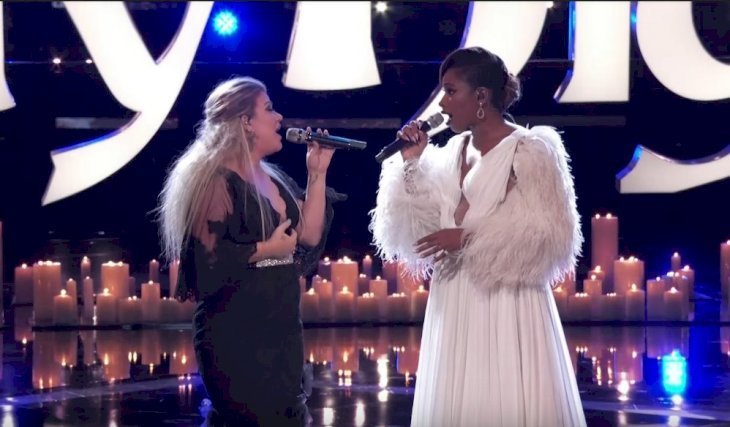 But when coaches Jennifer Hudson and Kelly Clarkson teamed up to sing a holiday song, their performance stole the show.
Christmas is only a week away, and their song of choice couldn't have been more perfect. The stage was dimly lit with pillar candles placed all over the floor, with their song of choice's name written brightly in white on the back screen, 'O, Holy Night.'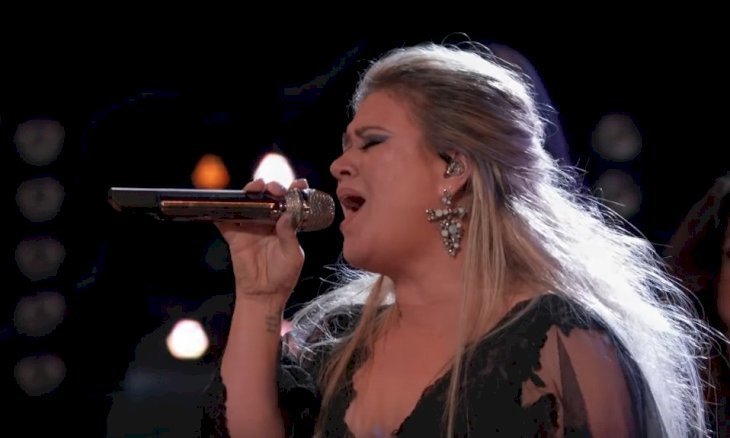 Read more on our Twitter account
@amomama_usa
.
The piano and orchestra led the way as Kelly and Jennifer began their incredible duet. The audience captivated by their rendition as they lived themselves into the song, and rose as one at the end of their performance to give them a standing ovation.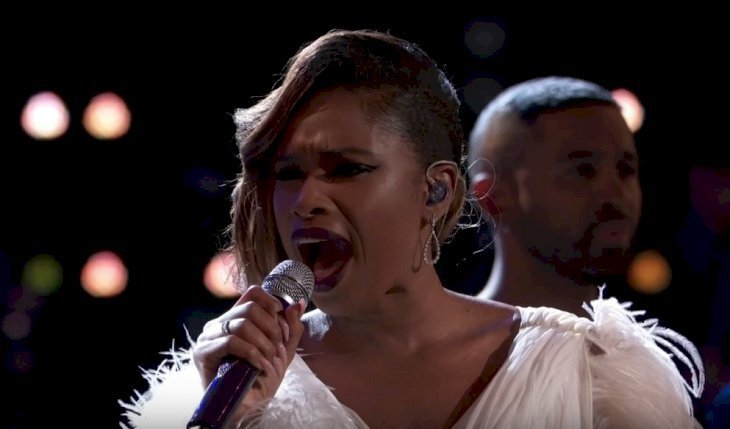 Both ladies still had a member from their respective teams in the final, along with two contestants in the final from team Blake; Kirk Jay and Chris Kroeze. 
In the end, it was Chevel Shepherd that took the win for team Kelly, as Kelly got her second consecutive win. Fans can look forward to next season when Kelly returns as a coach alongside Adam Levine, Blake Shelton, and for the first time, John Legend. 
However, Kelly has other plans first as she will be hitting the road for her new tour, 'Meaning of Life' with Kelsea Ballerini and Brynn. Her tour starts on January 24 and wraps up towards the end of March.
Although Kelly had a lot to celebrate with it also being her second consecutive win, she was genuinely surprised when Chevel Shepherd got announced as this season's champion and said:
"So, that's why I kind of prepared her: 'It doesn't matter if you win, girl.' I thought they were going to split the country vote and I thought it would be Kennedy. It's amazing it's Chevel, but Kennedy, Chris, and Kirk deserved it [too]. They all worked really hard. And it matters what you do after, regardless of if you win or not."
Chevel Shepherd wins!!! The 16-year-old Farmington native with a 'classic' country voice has won a recording contract on NBC's 'The Voice.' https://t.co/1MBAkmpsnk

— TheDailyTimes (@TheDailyTimes) December 19, 2018
For the most part, Chevel Shepherd didn't look nervous during the finale while awaiting the results, nor through the rest of the season, and much like coach Kelly she did not expect to win either, as Chevel said:
"I had no idea what was going to happen because all four artists were incredible and we're all so different. Each of the country artists, me, Kirk and Chris, we're all different aspects of the country, so I didn't know what would happen. I was just out there praying."
In September Jennifer Hudson gave a tribute performance at the funeral for the Queen of Soul, Aretha Franklin. In the church filled with 4,000 mourners, Jennifer gave her rendition of 'Amazing Grace' for a bone-chilling performance. 
Friends, family, celebrities, politicians, members of the church and many others traveled from wide and far to come together and pay tribute to the late, and great, Aretha Franklin.