Appalling footage shows dazed dog rushing into traffic to save a puppy struck by a car
A street dog in the Philippines was caught on camera trying to stop vehicles passing by to get help for her puppy that was knocked over by a vehicle.
In the video, the frantic dog is seen barking at other several vehicles in an attempt to get help for her puppy, which was already dead by the time the incident was filmed.
However, the mother dog refused to give up on her pup. She pursued the vehicles, barking at them, and even getting in front of them in order to make them stop.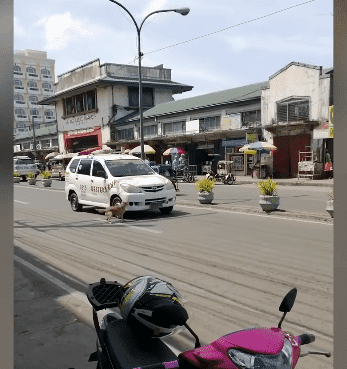 Unfortunately, none of the vehicles stopped for her and her lifeless pup was left unattended at the side of the road.
The heartbreaking video was taken in La Paz town of Iloilo City, the Philippines, where the dog lived with her family of puppies.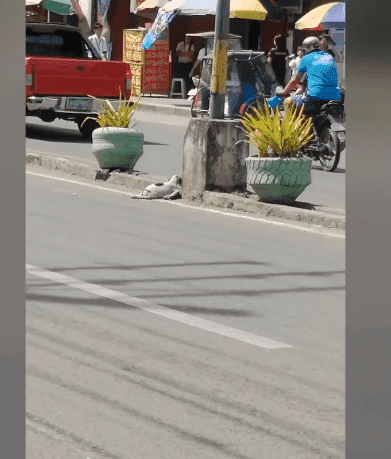 According to the description provided on the video, the locals treated the dogs as 'community pets,' and provided them with every possible care.
When the sad incident occurred, the mother dog had gone away to scavenge for food. Unfortunately, one of her pups wandered off toward the road and was struck by a passing vehicle.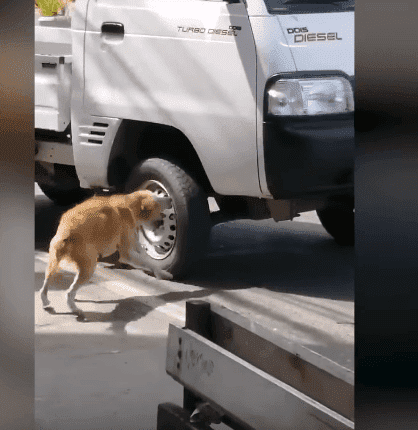 The onlookers informed that the driver of the vehicle did not stop to check on the puppy and left the poor creature unattended. Later, it died from the injuries caused by the accident.
Meanwhile, Unilad reported that it was one of the local shopkeepers who filmed the entire tragic incident.
According to the source, the shopkeeper could not help the pup – and rather decided to just film it – because she was unable to cross the road.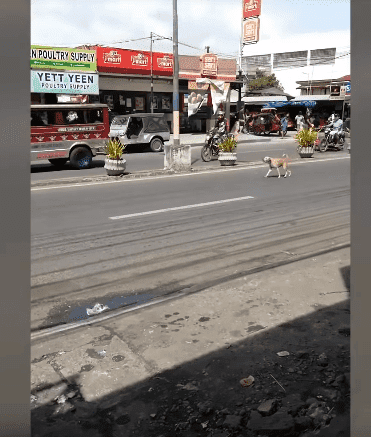 "The dog was so distressed, we tried to help the puppy but the mother dog was very upset so it was hard to get near to them," said the shopkeeper, Lynette Labating.
She further explained that when the village council officers came for handling the situation, the mother dog had already left the place with two of her remaining puppies.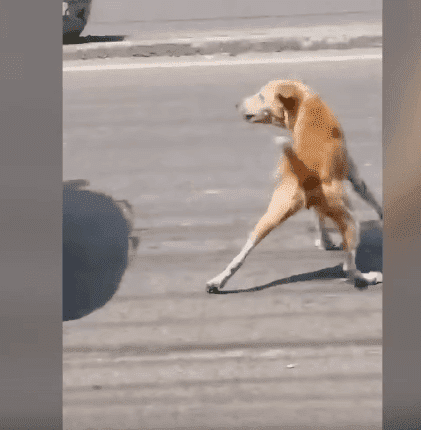 Labating also informed that, only two weeks ago, the same dog's another puppy was also hit by a vehicle. The accident left the puppy with a permanent disability.
Previously, another similarly heartbreaking video, which was also recorded in the Philippines, revealed a dog trying to revive its friend after a vehicle hit him.