Blac Chyna speaks about her children's wellbeing after police were called to her house twice
Blac Chyna, the model best known for dating Tyga and Rob Kardashian, addressed the wellbeing of her two children after police went to her house twice.
On January 20, agents of the Los Angeles Police Department responded to a call about a disturbance at Chyna's house and went to the place at about 6:40 pm. Since they didn't find any evidence of a crime, they left without revealing the name of the people involved.
However, TMZ reported that the person who called alleged that Chyna fought with one of her makeup artists. Apart from that, it was supposedly said to the police that Chyna was drunk and couldn't take care of the children.
POLICE AT HER HOUSE AGAIN
Only one day later, on January 21, the police were called again, and they went to Chyna's place regarding a civil standby (agents were there to avoid a fight from happening), reported People.
TMZ pointed out that it was Chyna's makeup artist who showed up at her place with the police to retrieve some of the belongings that she had left there the night of the altercation.
HER STATEMENT
Those police visits might have made some people believe that Chyna was not a good mother of her six-year-old son King Cairo (with Tyga) and two-year-old daughter Dream Renée (with Rob), so she released a statement through her attorney Lisa Bloom.
In it, they set clear that both King and Dream were healthy and doing "very well," that they were never in danger, and that any other report claiming the contrary were "entirely false."
"I remind the public that anyone who submits a knowingly false report to Child Protective Services may be subject to criminal and civil liability," finished the statement.
CHYNA AND ROB'S LEGAL BATTLE
It is not the first time that Chyna makes headlines recently, though. She is trying to defend herself (she and Rob are in the middle of a legal case for their famous 2016 fight) by using Rob's own legal deposition.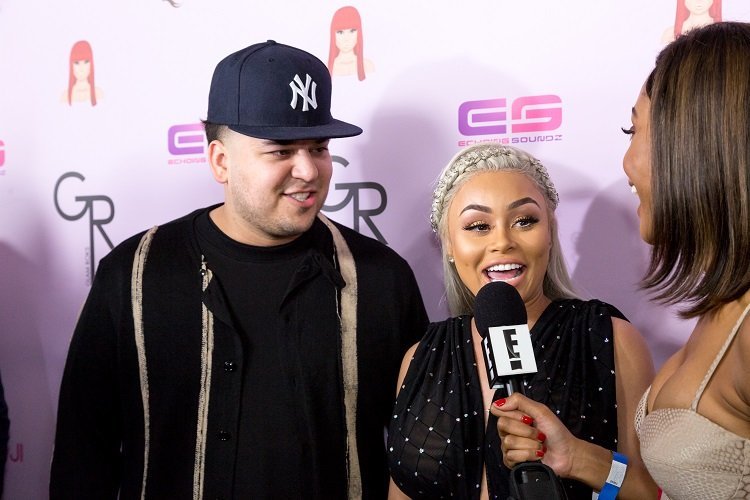 During the fight, Chyna allegedly hit him repeatedly in the face and head, scratched him in the chest, and even attempted to strangle him with a phone charging cord.
Rob Kardashian has filed new court documents in which he reportedly claimed he can no longer afford to pay $20,000 from their previous child support agreement. https://t.co/J53VayVhT7

— E! News (@enews) November 13, 2018
In Rob's deposition, he admitted to considering that getting scratched by a woman was "one of the best things a man could ask for." In his lawsuit, Rob is trying to get $500,000 from his ex-partner in damages, including emotional and physical injuries, as well as property loss.
Some of the things that Chyna allegedly damaged were a TV, a gingerbread house, and a T-shirt. However, in the lady's defense, she pointed out that the T-shirt was torn with Rob's "very happy consent." Chyna said that she was willing to accept responsibility for only $5,000.